Red clover is one of those weeds that most of us see in our lawns, gardens, and parks. Its purplish flowers stretching up from the ground just begging us to pay attention. These delicate flowering globes are powerhouses of nutrition and medicinal benefits. The flowers are sweetly flavored and perfectly suited for tea. They make skin soothing ointments and more. Drying and using red clover is an easy and worthwhile endeavor for your home.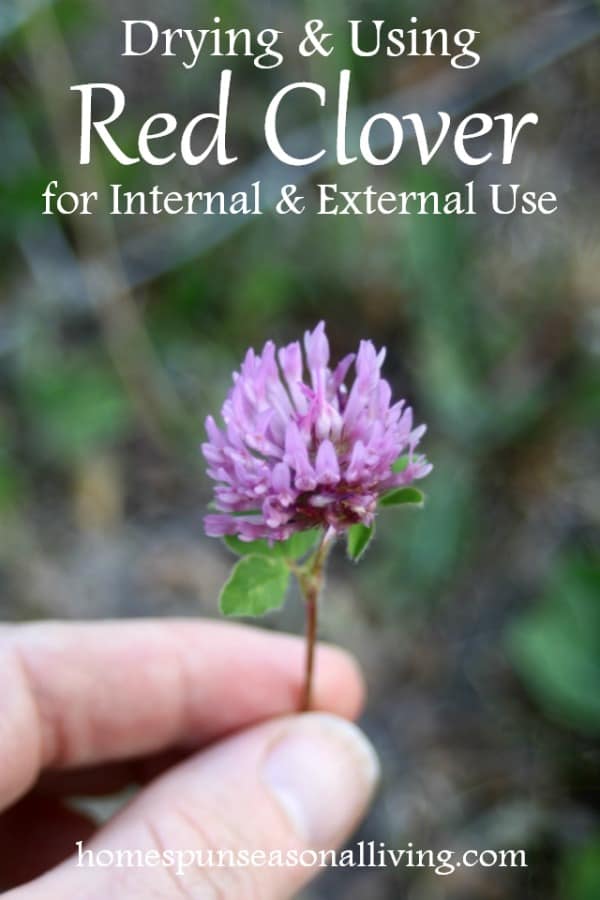 Harvesting Red Clover
Pick blossoms in the spring and summer for a sweeter flavor. The fall blossoms aren't usually as sweet. Like most herbs, harvest red clover blossoms early in the day when the dew has dried. Cut fully open blossoms that are brightly colored, avoid browned flowers. Leave them on stems for drying purposes.
If red clover doesn't grow in your climate you can buy it. I highly recommend Starwest Botanicals.
Drying Red Clover
Wash the blossoms to get rid of any dirt and bugs. Spread the blossoms out onto dehydration trays or wire racks. Leave these trays sit out of direct sunlight. I usually just leave the trays sit in the dehydrator without turning it on. When the flowers are completely dry and crispy, cut the flowers from the stems, place them in an airtight container and label the jar.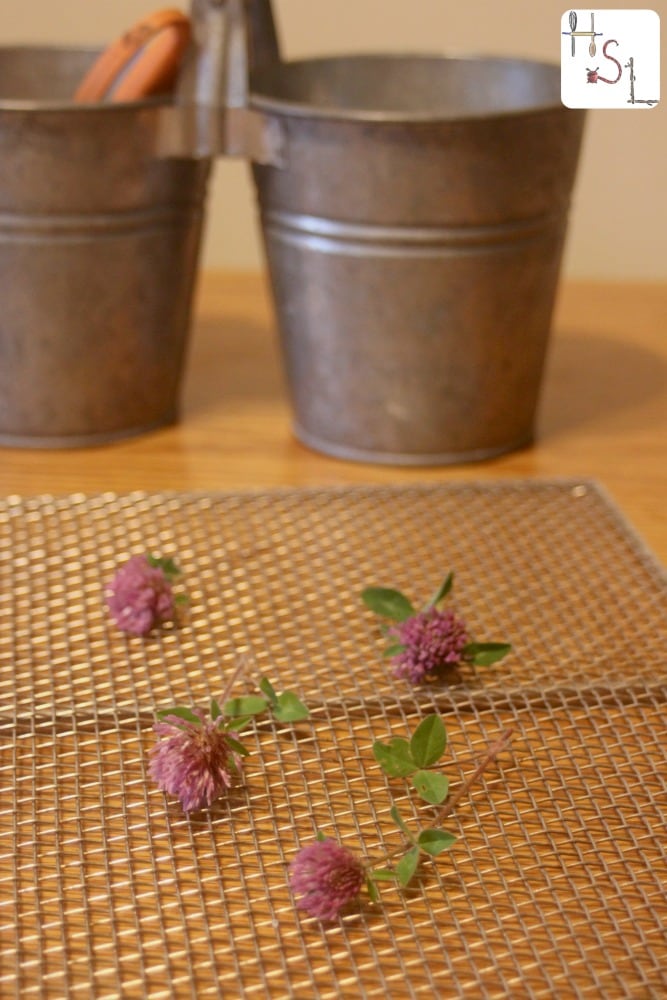 Using Red Clover Internally
Red clover is high in calcium, magnesium, iron, and vitamin C making it good as a bone building tea. The iced tea is often used to soothe menopausal hot flashes. Because it is safe for children, it is also often used to help soothe children's coughs.
To make red clover tea:
Pour 8 ounces of boiling water over 1 Tablespoon dried red clover blossoms. Let steep for 10 minutes. Strain and enjoy.
Using Red Clover Externally
Make an infused oil with the dried blossoms and then add beeswax to make a basic salve that is good for eczema and psoriasis.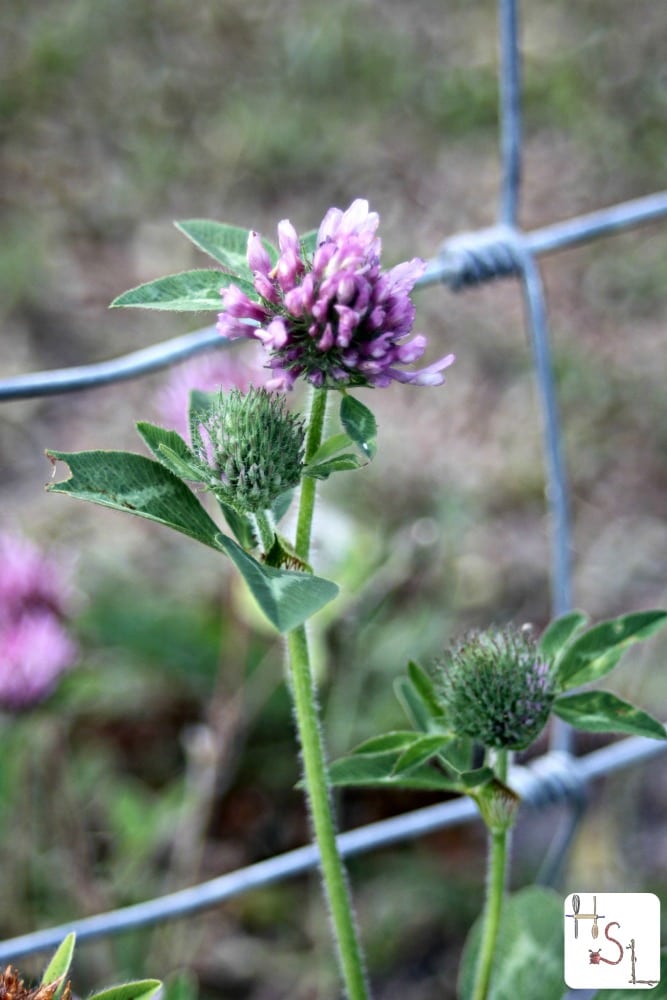 Who Should Avoid Red Clover
Women who are pregnant or breastfeeding should not take red clover because of the natural phytoestrogens found in the plant. There are some blood thinning properties to red clover so hemophiliacs and folks on blood thinners should avoid it as well.
As you're walking around the yard and neighborhood, I hope you'll considering bringing home some red clover to dry and use later. It's a super easy process with multiple benefits and of course tasty tea.