There's just something amazing about fresh berries. They're perfect little snacks all on their own, delicious, sweet and packed with nutrition. Berries make great jams, freeze well, and are generally open to much in the way of creative food preservation. They also make tasty pies and other baked goods. This fresh berry cake is my go to summer fruit dessert. It's light and sweet, travels well for potlucks and meetings, and is perfect for simple family meals and company alike.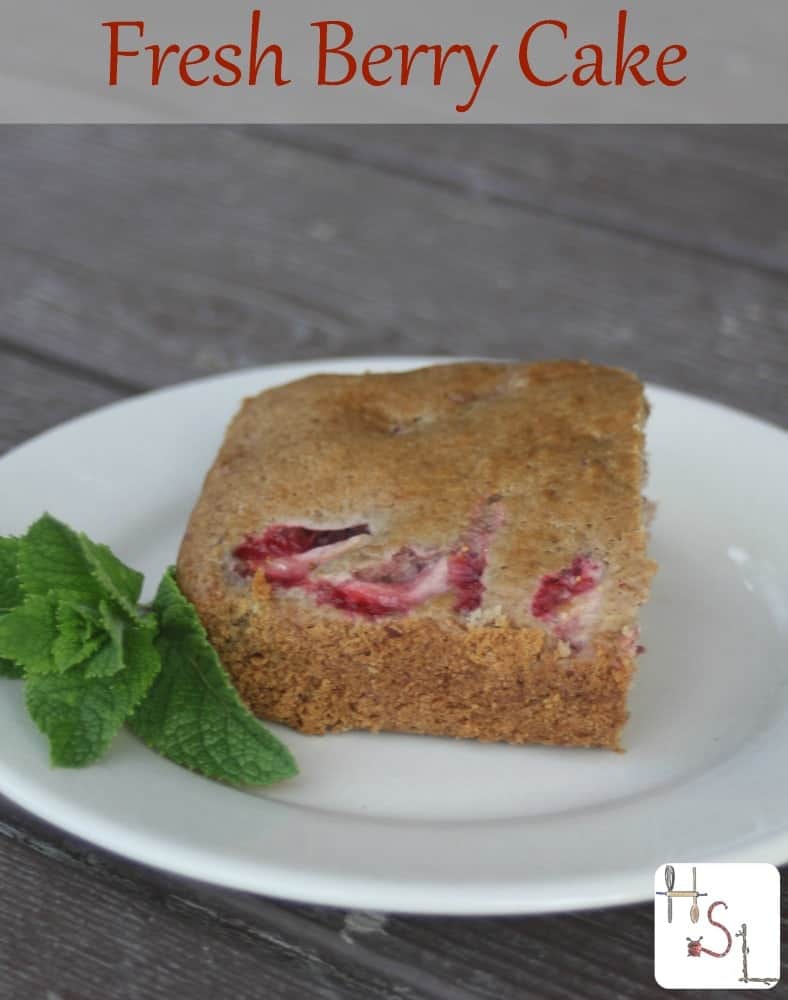 Use any berries or combination of berries that happen to be in season. This cake is delightful on its own, the berries are given center stage. However, it is easily dressed up too. Add a simple frosting if desired, lemon would be great. A dusting of powdered sugar is lovely. More sliced berries, whipped cream, and ice cream all make for delightful toppings as well. Whipped cream and a drizzle of chocolate sauce could be heavenly. Most of the time we just eat it coffee cake style at breakfast or brunch with some hot coffee.
Fresh Berry Cake
Make the most of summer berries with this quick, easy, and adaptable fresh berry cake.
Ingredients
4 Cups Berries - Leave small berries whole, halve large berries
1 Cup Sugar
3 Cups Unbleached All-Purpose Flour
1 teaspoon Salt
1 ½ teaspoons Baking Soda
2 Eggs
⅔ Cup Melted Coconut Oil
Instructions
Preheat the oven to 350 degrees. Grease a 9 X 13 inch pan.
In a small bowl, whisk together the flour, salt, and baking soda. Set aside.
In a large bowl, whisk together the oil, sugar, and eggs, until emulsified.
Pour the dry ingredients into the wet and mix until almost combined. Fold in the berries and stir until thoroughly combined.
Pour batter into prepared pan and spread evenly.
Bake in preheated oven for 35-40 minutes or until inserted toothpick comes out clean. Cool in pan.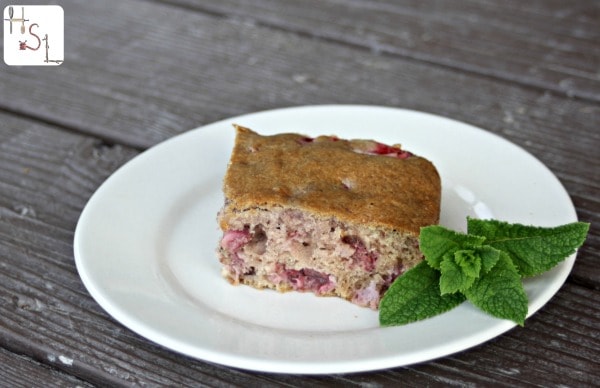 [sc:Useadsenselarge ]