Summer berry picking is one of the most amazing parts of the season. It allows us to get outside, connect with nature, support our local food economy, and provides delicious seasonal food too.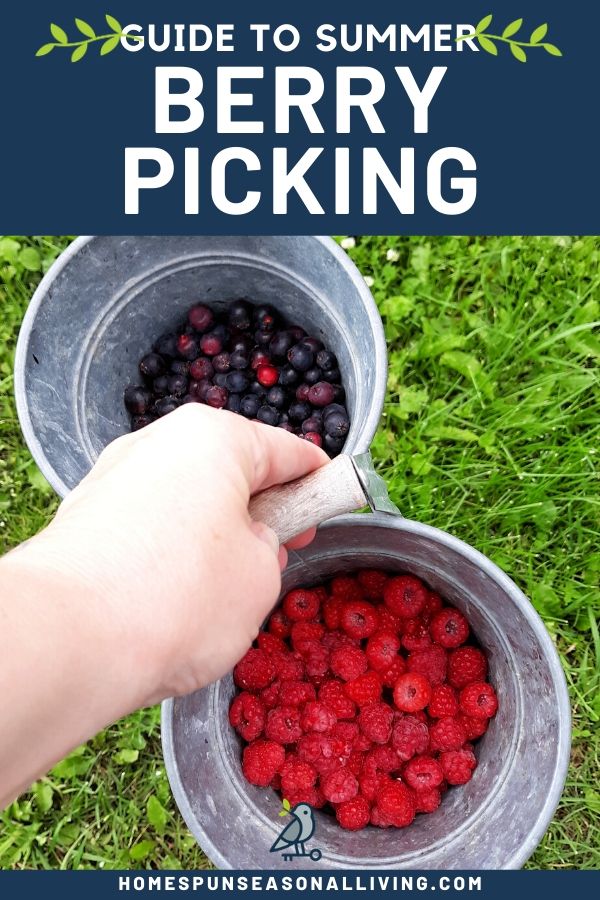 Berry picking can be done in a number of ways and none of them are better or worse than others. For the purposes of this article, we'll skip talking about homegrown berries and focus on foraging wild berries and supporting local you pick farms.
Why Pick Instead of Buy?
We all have limited time and buying berries is obviously quicker than picking. Obviously, we can still support our local community by buying berries from local farmers.
A trip or two a summer to pick your own berries is as good for the soul as it is for the body and economy.
Harvesting gets us outside into nature, allows us to disconnect from social media and other worries, and connects us to the earth and our food in a way few other things can do. It provides physical exercise and mental rest all at the same time.
Picking berries as a family can be come a tradition that will create life long memories for everyone. I fondly remember picking blackberries with as a child and the pies my grandmother would make after as an example.
Find Local Farms
Start with local you pick farms. Simply do an internet search for you pick farms and local places will likely pop up first in the search.
Pick Your Own has an amazing database that can be searched by state.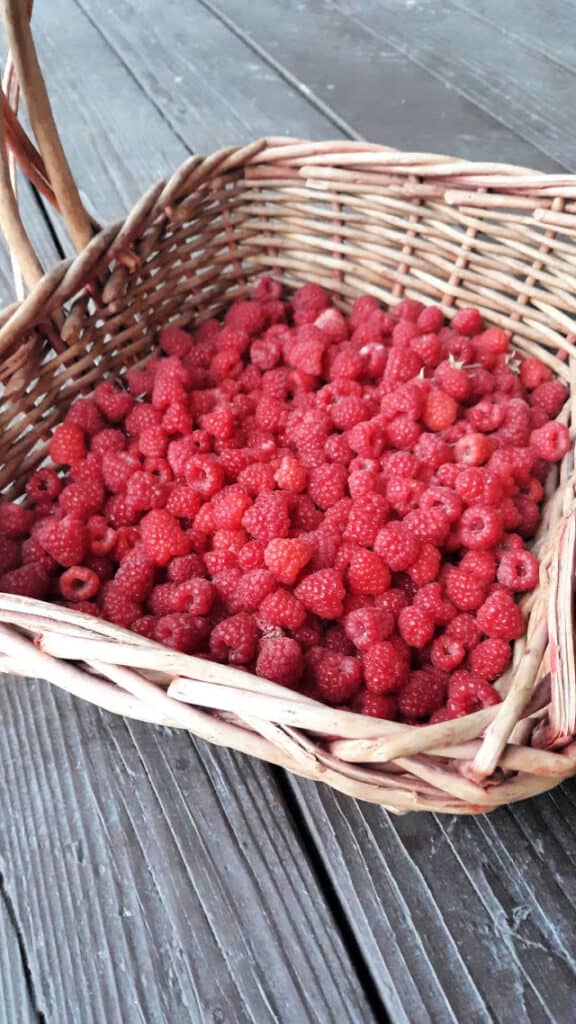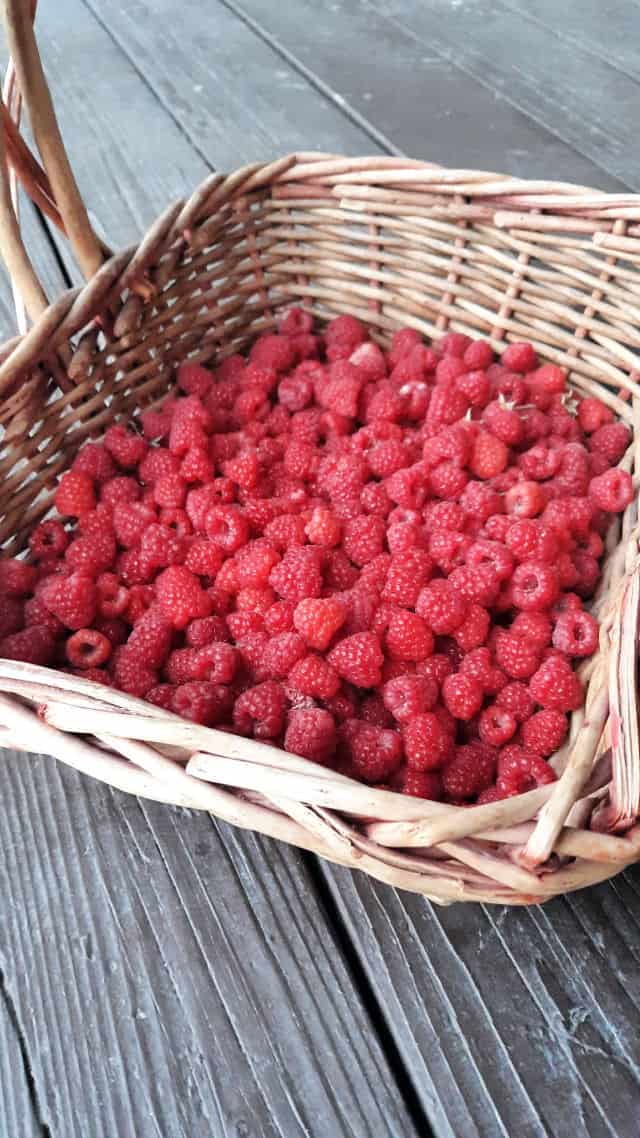 Using local farms gives you a simple experience. Berries are easily identified and you can rest assured that you'll be able to fill up your basket for eating, jam making, and more.
Foraging Berries
Berries are generally fairly easy to identify making it safer than say foraging wild mushrooms for the beginner. However, only harvest when you can positively identify what you're picking. Find a good local field guy to consult often.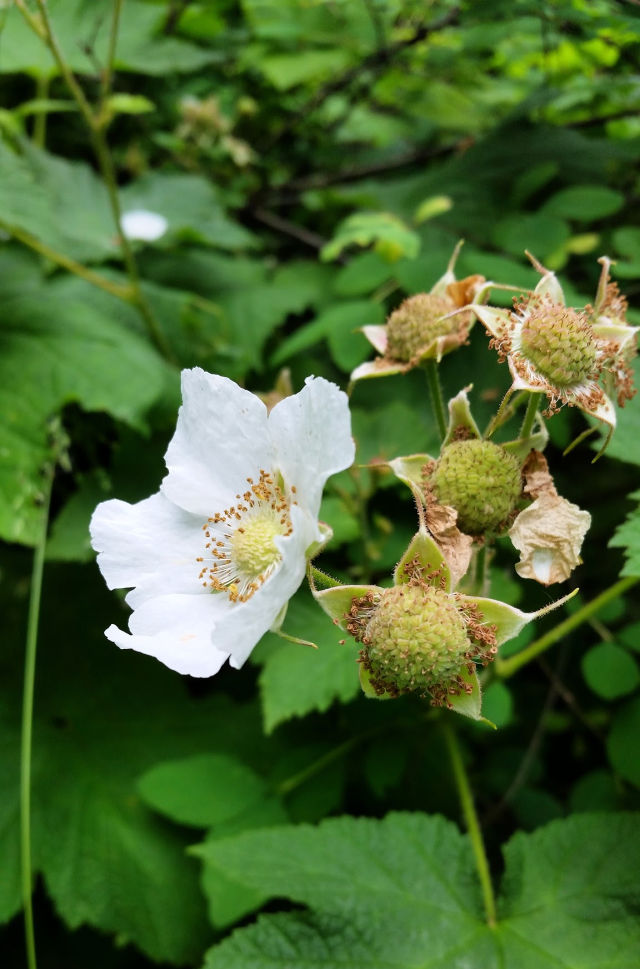 Make sure to practice good foraging etiquette.
Only forage from public spaces where it is permitted.
Ask permission before foraging on private land.
Don't damage plants.
Leave no trace / nothing behind.
Scope out locations for berry picking ahead of time whenever possible. This way you can track the lifecycle of the plants and know when they're ripe. Ripeness can vary year-to-year so be sure to check out those spots now and then.
Don't be afraid to harvest small amounts of berries at a time, if necessary. Simply freeze them when you get home and make a mixed berry something later with the results.
What to Wear
Just like anytime you go out into nature, dress appropriately. Wear a hat, appropriate shoes – sandals might be fine for the local farm but not for foraging in the woods, and comfortable simple clothing that you don't worry about staining just in case.
Long sleeves are nice for picking thornier berries but not 100% necessary though you might end up with a few scratches. Gloves are nice to avoid scratches as well.
What to Bring
Local farms might have boxes for your harvest as well as wagons to move around the field. However, be prepared by taking your own baskets with you for ease and comfort.
Obviously when foraging you'll need a basket or bucket of your own.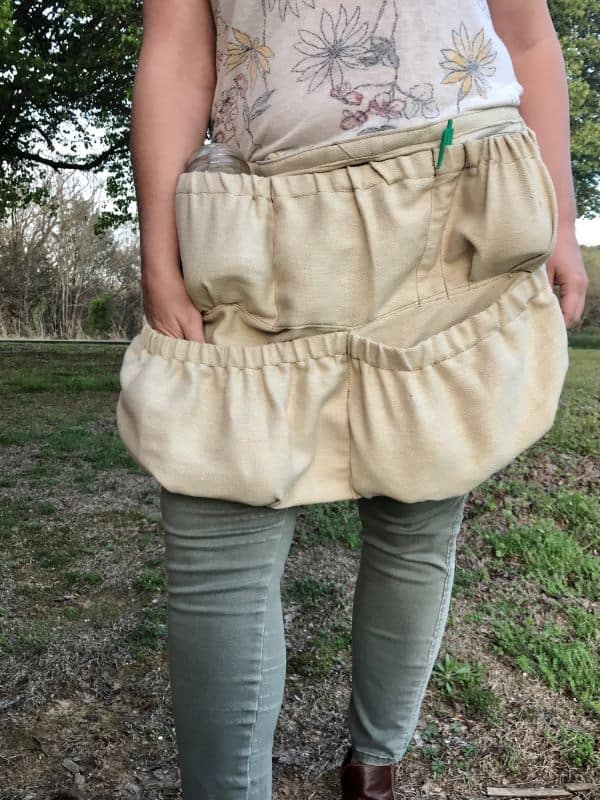 Alternatively, wear a foraging apron with a few containers tucked into the pockets to keep hands free as you move around the fields or woods.
Carry water and a snack or too. Berry picking is likely done in the sun, staying hydrated is important even when just at the local farm. Obviously, practice proper outdoor safety when foraging in the wilderness.
When You Get Home
Berries are tender bits of fruit. They can spoil quickly and easily. Put your berries in the refrigerator right away if you don't plan on using them immediately.
Wash berries before eating, cooking, or preserving.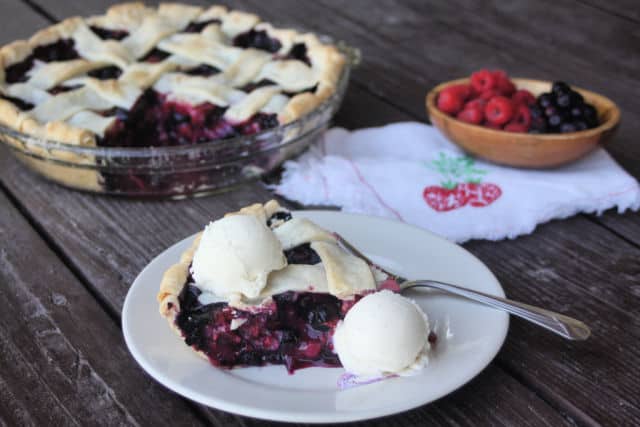 Use the berries in whatever way you would normally. Toss them into smoothies, bake in pies, turn into jams, freeze for later, etc.
Most importantly enjoy the produce you worked so hard to pick!