As I was pulling weeds from the strawberry patch, it occurred to me that the two would be tasty together in some dessert. These strawberry white clover cookies are soft, slightly sweet and full of earthy flavor.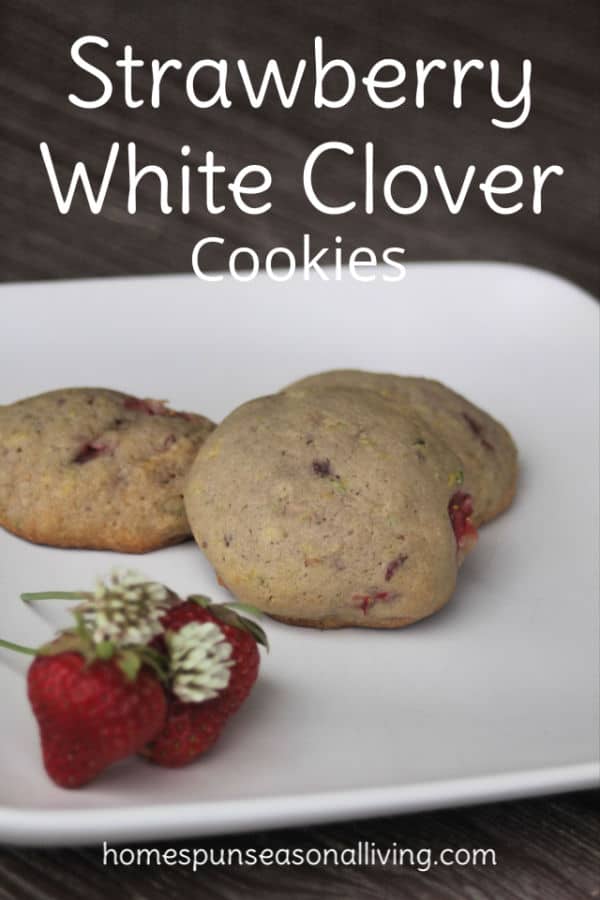 White clover is naturally sweet and has some hints of vanilla and fruity flavor, which I believed would work well with fresh strawberries. The flavor is delicate but does complement the berries delightfully.
For this recipe, simply harvest the flower heads of white clover. Wash them to get rid of any bugs or dirt. Give those heads a rough chop for the cookie batter.
If you're new to baking with weeds and herbs, this is a great and easy way to get started.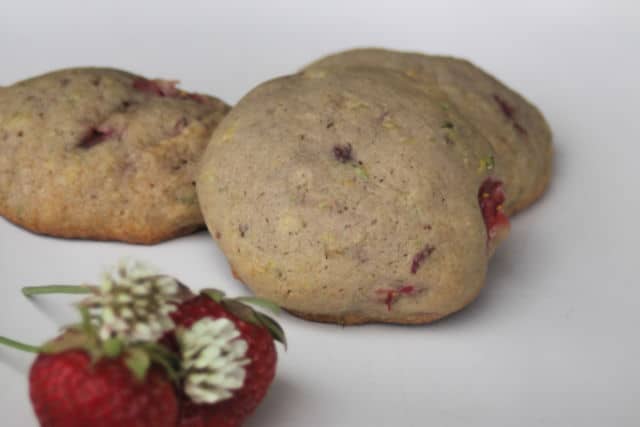 Don't have any white clover? Consider substituting red clover or other edible flower (like rose petals) instead.
Yield: 3 Dozen
Strawberry White Clover Cookies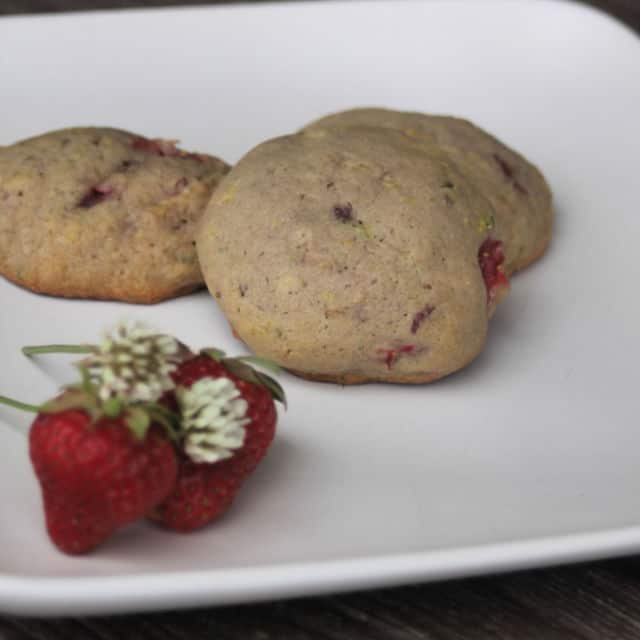 Combine sweet, fresh berries with common lawn and garden weeds for a delightful soft treat in these Strawberry White Clover Cookies.
Ingredients
1 Cup Butter, softened
¾ Cup Brown Sugar, packed
2 Eggs
2 Tablespoons Milk
3 Cups All-Purpose Flour
1 teaspoon Baking Soda
½ Cup Fresh White Clover Blossoms, packed & chopped (3/8 ounce)
1 Cup Strawberries, diced (5 ounces)
Instructions
Preheat oven to 350 degrees.
Line cookie sheets with parchment paper or silicone baking mats.
Sift together the flour and baking soda. Set aside.
Cream together the butter and brown sugar until light and fluffy. Add the eggs and beat well. Stir in the milk.
Beat the dry ingredients into the butter mixture until well combined. Fold in the white clover blossoms and strawberries and mix until combined.
Drop dough by Tablespoons full onto prepared baking sheets.
Bake in preheated oven for 13-15 minutes. Edges will be golden brown.
Cool on wire cooling racks.