Honeysuckle is a beautiful, edible, and healing wildflower. For many of us, honeysuckle may be one of the first foraged foods if only as drinking the nectar.
These beautiful blossoms contain tasty culinary uses and also contain powerful medicinal. Bring some of those flowers inside and begin using honeysuckle for food and medicine with these easy ideas.
Proper Identification First
As with any foraging adventure, proper identification is key. Most honeysuckle plants are edible and safe. However, the berries, stems, and vines of some types are toxic. Be 100% certain of the identification before ingesting.
Dehydrate Honeysuckle Blossoms
Lay the flowers out onto screens or trays and allow to dry until completely crisp. Store these dried blossoms in an airtight jar and use for tea or cooking all year long.
Honeysuckle's Medicinal Uses
Tasty as it is, honeysuckle also has some medicinal properties. Many traditional herbalists prefer the Japanese Honeysuckle (Lonicera japonica) for medicinal purposes. In the book, Backyard Medicine, the authors suggest using Woodbine Honeysuckle (Lonicera periclymenum).
Locally, I have Orange Honeysuckle (Lonicera ciliosa). I want to use native and locally available plants whenever possible and because I knew that my local honeysuckle was edible, I decided to begin trying it out on myself for medicinal uses. I found that a glycerite made from the flowers works wonderfully as sore throat remedy.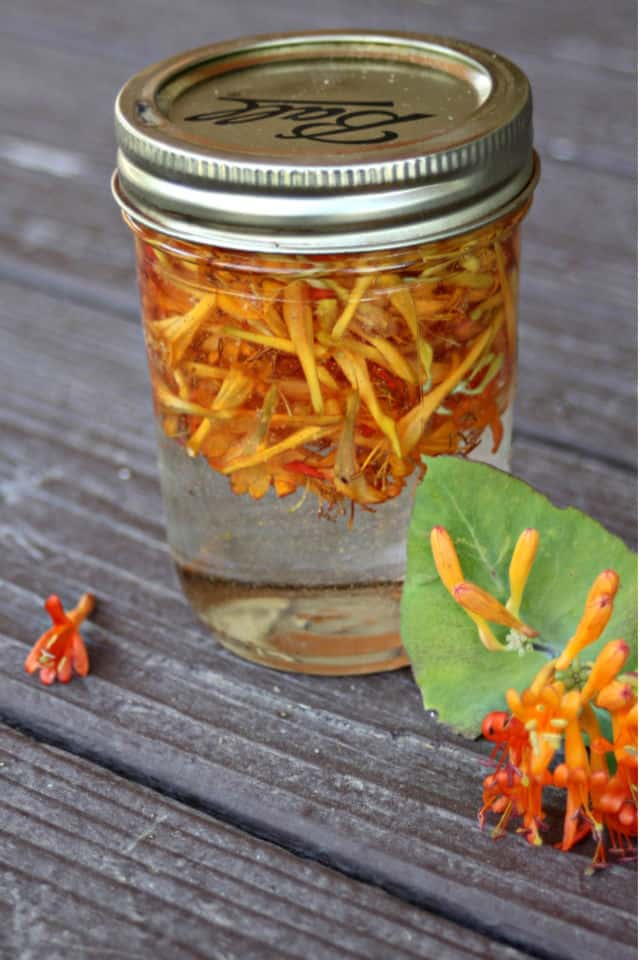 Different types of honeysuckle have been used for everything from poultices for bruises, leaves for contraception, bark for hair growth and more.
If in doubt about your locally available honeysuckle and you're in the United States or Canada check out the Native American Ethnobotany database. It will list traditional uses and give you a way to try it out in your own home. You may find that not only are the flowers useful but so is the bark and other parts of this beautiful vine.
Honeysuckle as Food
Honeysuckle is naturally sweet and full of amazing floral flavor making it a perfect flower to bring into the kitchen. Give it a try in these recipes: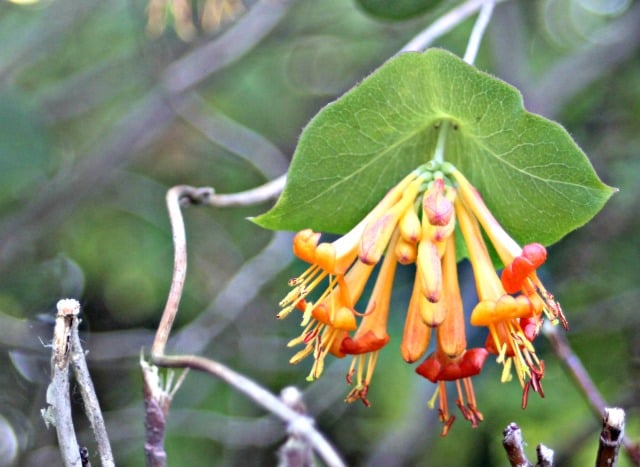 This summer admire those honeysuckle blossoms by bringing them into the kitchen. Leave some for the bees and other pollinators but do get creative by using honeysuckle for food and medicine.