Canned apple slices are an easy preserve that pays off greatly for sweet and savory recipes later on.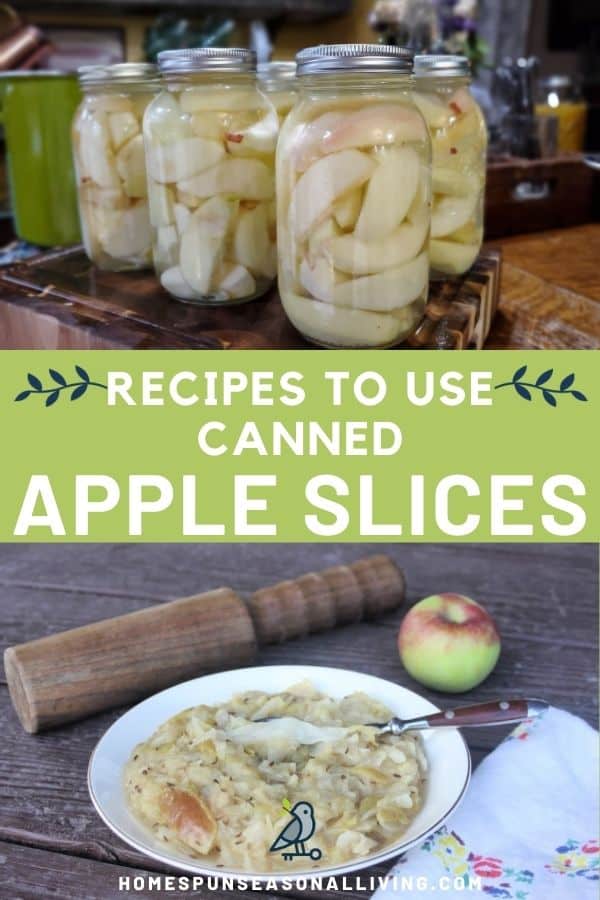 There's absolutely no point in preserving something that you can't or won't use which is why these recipes using canned apple slices are sure to inspire you to add more than just one batch of apple slices to your pantry shelves.
I sat down with Ann Accetta-Scott, author of The Farm Girl's Guide to Preserving the Harvest and blogger behind, A Farm Girl in the Making to talk all about canning apple slices and how to use them. Our discussion went far and wide into canning and was so very much fun.
How to Can Apple Slices
Now, I'm a lazy canner let me just state that up front. I have a tendency to always raw pack unless it's considered unsafe, I rarely treat to prevent browning and I don't often peel (again unless it's considered unsafe).
[mailerlite_form form_id=16]
However, canning apple slices needs to be done in a hot pack. While it's not a safety issue, it is an issue of how much product gets into and from a jar. Raw pack means you'll end up with a jar of mostly syrup as the air cooks out of the apples. Boiling those apples slightly in the sugar syrup means more apples in the jar.
Because apple slices have so many potential uses, it is best to peel them before canning so that there's no need to worry about that peel in your final dishes later. I use this hand crank machine that cores, peels, and slices quickly and easily.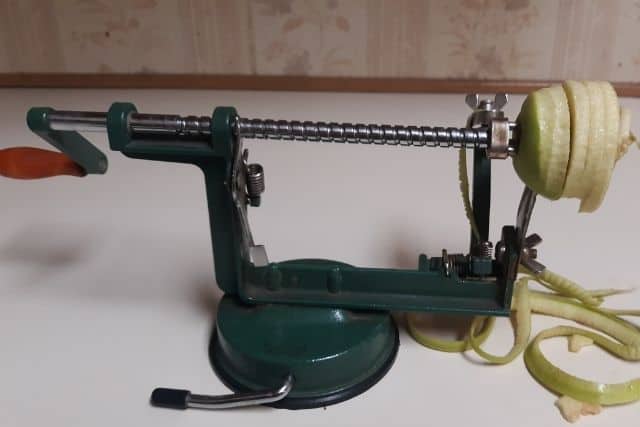 Apples brown incredibly fast, treat them after slicing and peeling. This is super simple – place the apple slices into a bowl with 1 ½ Cups lemon juice and 6 cups of water (scale up if necessary). Simply leave the apple slices sit until ready to heat and can.
Slices are placed in jars with a sugar syrup (as heavy or light as desired) and canned. Pints and quarts are both processed for 20 minutes adjusting for elevation. https://afarmgirlinthemaking.com/canning-apples-ideal-for-cooking-and-baking/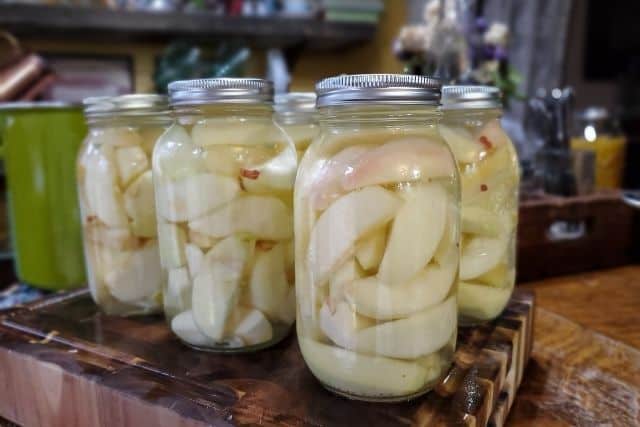 As always, let jars cool, check for seals and remove rings before storing. Use up within 1 year.
How to Use
Use those apple slices in any recipe that calls for fresh apples. You could even dice the slices further, if necessary or desired.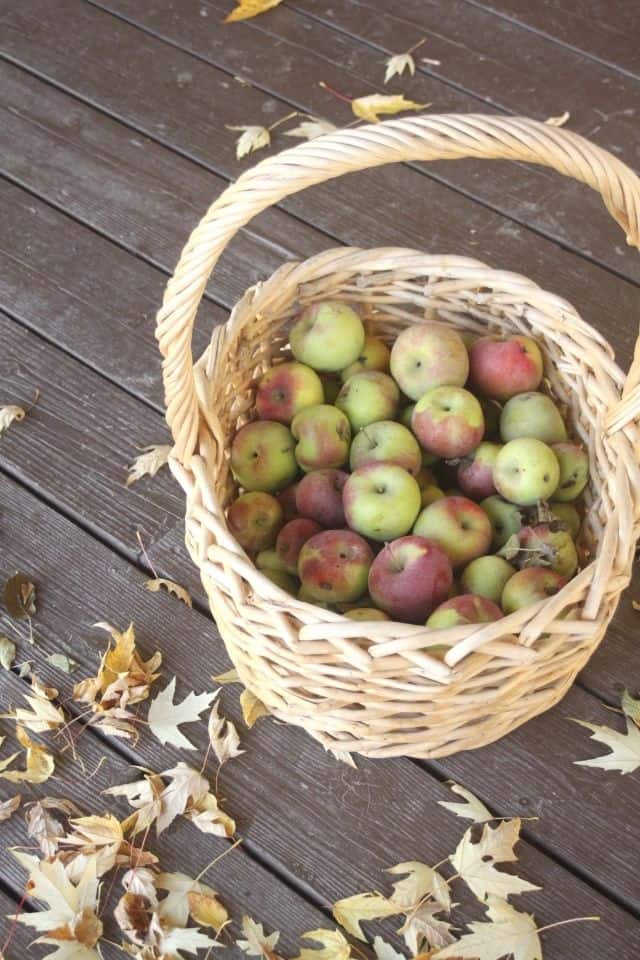 Toss the apples into apple crisp, muffins, pie crust, cake and more.
However – this is the secret:
Drain them super well before adding them to recipes. There's a good bit of extra moisture in those jars and in the fruit itself. Drain the jars in a fine mesh strainer, let them sit over a bowl for a bit and naturally drain off the excess.
For savory recipes, consider frying them slightly to serve alongside pork or even roasting the slices along with a roast.
Recipe Suggestions
Apple Pull-Apart Bread is a delicious and fun treat perfect for breakfast or brunch. This particular was designed specifically with canned slices in mind.
Apple pie popsicles are a tasty and cool treat for those hot summer days that can use last seasons canned apple slices for ease.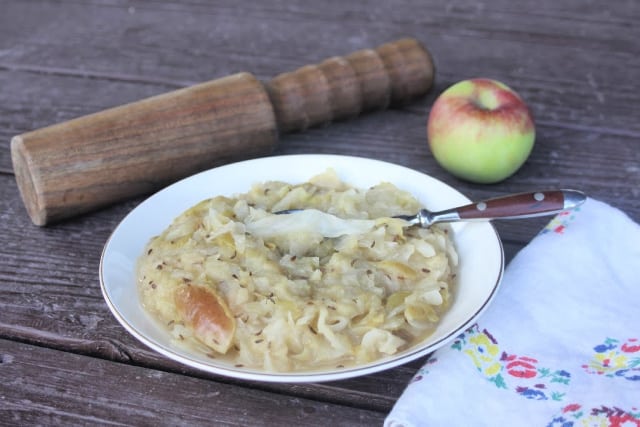 Use the drained apple slices in this cooked sauerkraut and apple side dish.
This crumble recipe uses the apples and the syrup for a lovely and easy dessert.
Truly use them anywhere you would use fresh apples, just drain them well first.