This Do-it-yourself lifestyle can sometimes require numerous supplies and tools. Shopping for these items can add up fast and quickly bust a budget. The answer to this quandary can often be second-hand shopping. See, thrift stores (and yard / garage sales) tickles the frugal heart and empowers many D.I.Y. adventures. Use these second-hand shopping tips to further homesteading and D.I.Y. goals while also maintaining a healthy budget.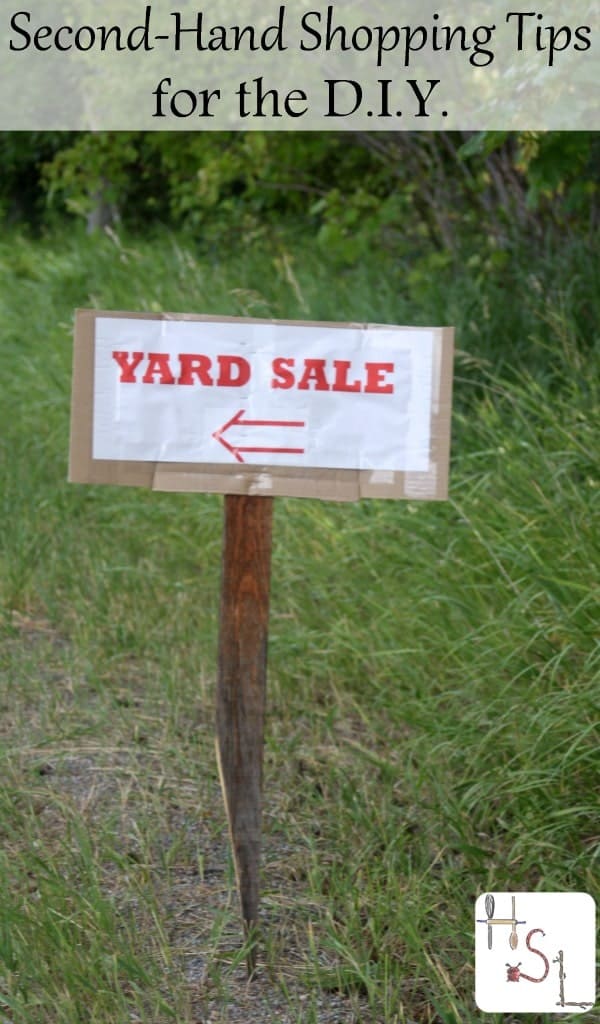 Things to Look for When Second-Hand Shopping
Clothing is a natural purchase at second-hand shops and yard sales but there is so much more to consider. For the D.I.Y. this is a methodical adventure that enables creative thinking and wise management of resources. While there are limitless things to search for, these are good places to start:
Used & Old Books
Yes, the internet is a wonderful place and with just a few keystrokes we can usually find articles and even videos on most any DIY topic. However, building a personal reference library is a good thing. There is a time and a place for buying new books and I always want to support new authors, however; there is something to be said about finding older books with different wisdom than might be commonplace in our modern times. Look for books on these topics:
Cookbooks – especially older, more basic books these will help you make the most of simple ingredients and often explain basic procedures more clearly (like making a white sauce or sourdough). When buying older canning books double check processing times with modern recommendations.
Farm and Folklore Wisdom – The Foxfire books and other books of a similar vein are chock full of interesting reading intertwined with practical back to basics ideas to apply.
Herbal Wisdom – I find it helpful to compare herbal suggestions from a number sources as I'm trying to figure out what works for us, having multiple sources can often provide a multitude of ideas for the same plant.
Gardening – Older books might have more basic information on things like bugs and disease as well as planting instructions. New books have this too but sometimes the older books provide special little nuggets.
Craft Supplies
Fabric and yarn can be quite expensive. Second-hand shopping might not provide enough of any one piece of fabric or enough yarn to knit a sweater but it ca;n often provide small bits for hats, booties, aprons, piece work, and more. Other craft supplies to consider:
Plates and tiles for collage projects
Buttons, zippers, and other notions can often be found
Books, magazines, and craft papers for card making and scrapbooking
Sheets can be used to make curtains, bags, and more.
Building Project Supplies
There is a time and place for new items when tackling a building project but there are many things that can be found second-hand to help extend the budget. The Habitat for Humanity ReStores are great places to find used building materials in one place if hitting yard sales or searching craigslist isn't working so well.
Edging for gardening and landscaping projects
Doors especially for sheds and other outdoor uses
Sinks
Hardwood flooring
Shelving and cabinets
Kitchen Supplies
When buying supplies for the kitchen, I generally opt for new and for the best quality I can afford. However, there are certain things that second-hand shopping can provide:
Used canning jars at a fraction of the new price (inspect for damage of course)
Canners and other canning supplies like jar lifters. If purchasing used pressure canners, get the gauges checked, most agricultural extension offices will do this.
Wooden spoons (give them a good cleaning) and good metal utensils
Interesting glass jars and bottles for storing herbs, tinctures, etc.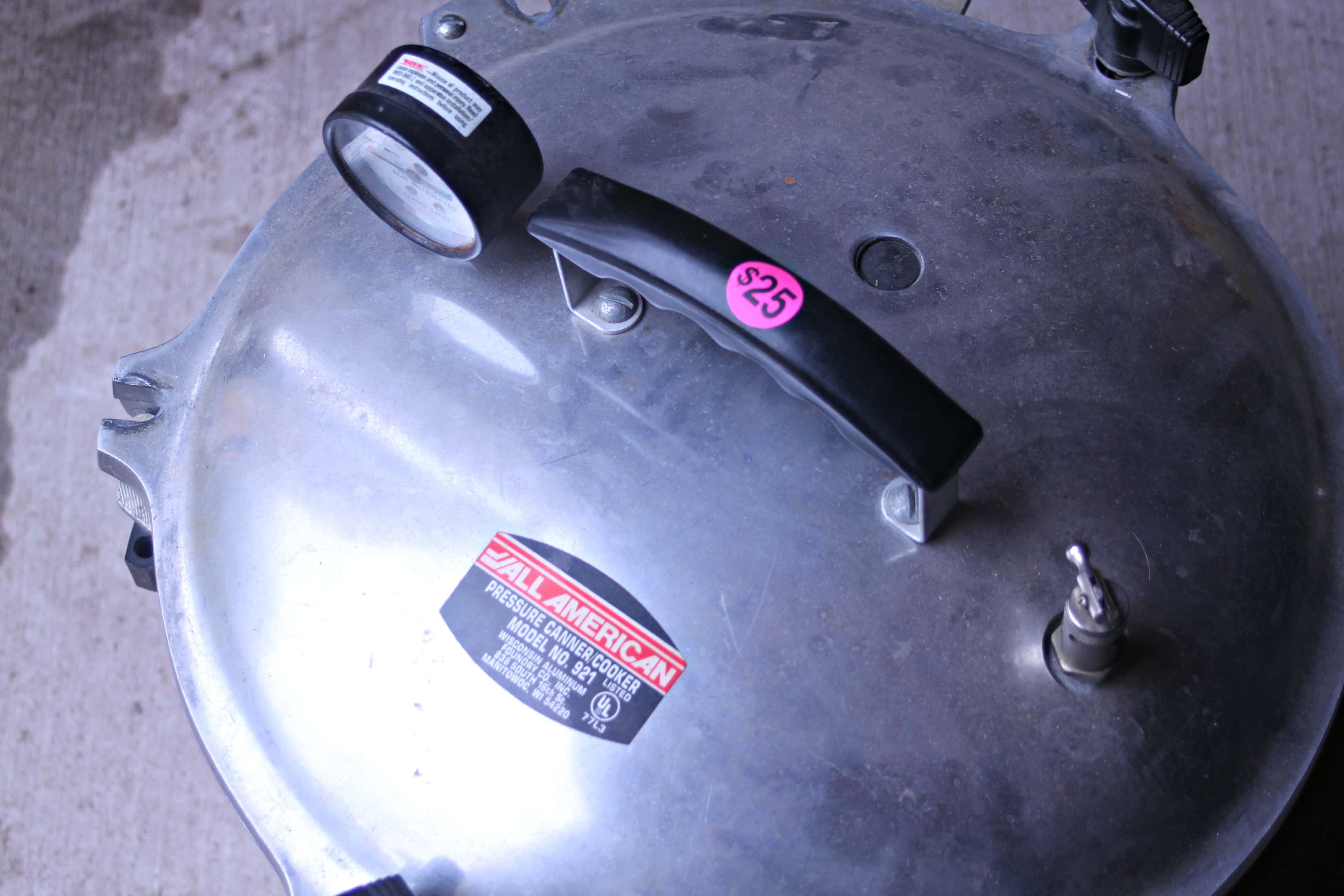 Gifts
Okay, I know this is taboo to some folks but when done wisely shopping at the thrift shop can provide some wonderful, frugal gift giving ideas:
Vintage fabric for the seamstress. It also works for eco-friendly wrapping 'paper.'
Bottles and containers for giving of cordials or lotions.
Greeting cards and postcards. I can often find cards for a quarter or less and sometimes even very interesting vintage ones. So much more frugal than buying new and honestly no one would probably know.
Baskets, boxes, even gift bags for packaging up all those gifts
Tips to Make the Most of Second-Hand Shopping Trips
Carry a tape measure – It's handy to be able to measure furniture, doors, shelving, and more to make sure it'll fit before taking it home.
Use a notebook – Carry a small notebook with measurements of various items needed so that there's no doubt about what will or won't fit.
Overlook minor imperfections – Look for things that can easily and cheaply fixed. Don't worry about scratches on the side of something that will slide in between cabinets for example. If the shelving unit is solid wood but covered in stickers, removal and repainting is usually fairly easy.
Don't be afraid to haggle – At thrift stores this isn't common, but at yard and garage sales it is almost expected. Offer a reasonable price for the item and see if the seller bites, if not pay full price or keep looking elsewhere.
As the summer season winds down into fall, be sure to hit those yard sales and thrift shops to further your D.I.Y. supply kit and build on your homesteading dreams in frugal style.
What's your favorite second-hand shopping tip?