Seed saving can feel like this huge science experiment that needs to be done correctly or will fail completely. And while there are some things that need to be taken into consideration it is a worthwhile adventure. As with anything done with practice over a period of years, I've learned a few seed saving tips to make the process easier.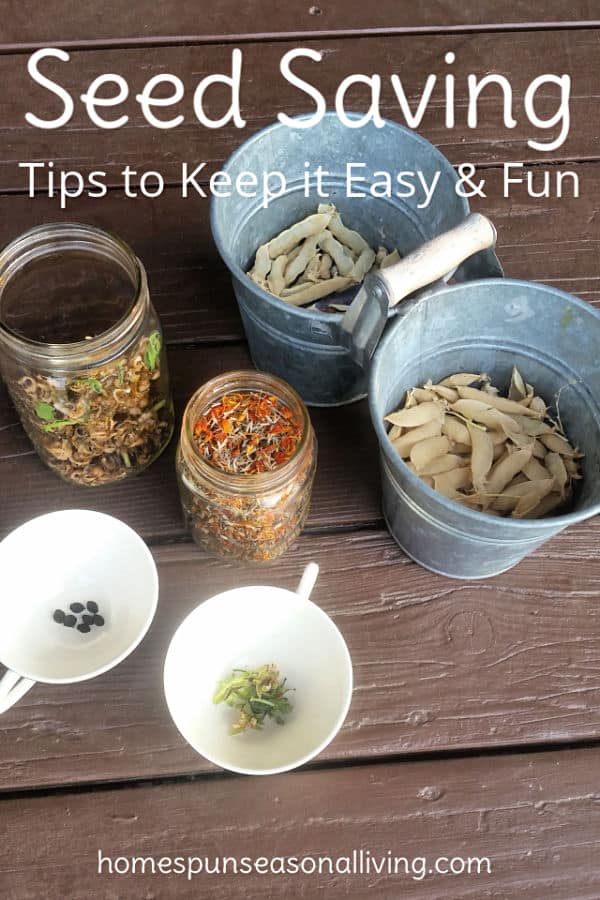 We've been saving our own seed for years now and that works out really well in that we know our peas, snow peas, beans, squash, etc. are adapted well for our northwest Montana growing climate, which is more than a little fickle and short. The great thing about saving most seed is that it is a chore that can be done in stages and even sit around for a bit as you handle the high season of garden produce and food preservation.
[grwebform url="https://app.getresponse.com/view_webform_v2.js?u=BsyZQ&webforms_id=8857704″ css="on" center="off" center_margin="200″/]
There are volumes of books written about seed saving and while there can be tons of very specific information regarding cross-pollination, fermenting, and more, seed saving doesn't have to be all that complicated for the home gardener.
Start with the Best Seed
Use open-pollinated, non-hybrid seeds. Saved hybrid seeds might produce but results can be varied at best. For best results start with the best purchased non-gmo seed and save from that year after year.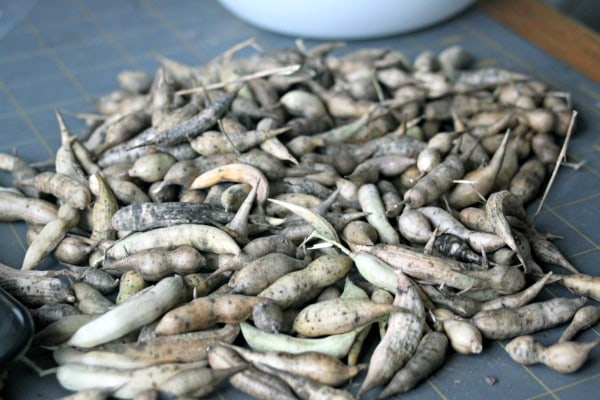 Because my growing season is short, I always make sure to save some seed from the first crop that comes in. I want the early producers. I also make sure to save seed from the winter squash that I eat last (the one that lasted the longest amount of time) because I want good, long keepers. Likewise, save seeds from peppers that have the heat level most desired, etc. (although heat level can be determined by many factors not just seed).
Begin with Easy Seeds
Beans and peas don't cross much if at all (it can happen but is on the rare side). Simply leave a few pods on the vines or bushes to dry. When crispy remove from the plants and hull the seeds from the pods for next year.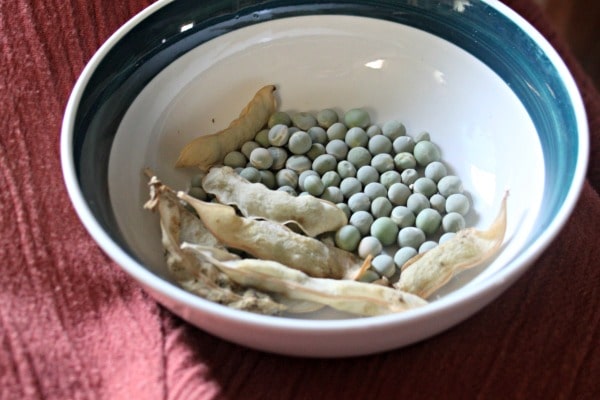 You can do like I do and leave them in baskets or bowls for months at a time in the pod without worry, as long as they are completely dry. If you leave them sit a little moist, they might mold, so completely dry for best results
Some Seeds Need Special Care
Some seeds, tomatoes for example, need to be fermented. I didn't break into tomatoes until I had some experience with other seeds but really it's not a huge deal to ferment but I do keep the fermenting seeds outside in the greenhouse instead of inside the house to avoid the invasion of fruit flies.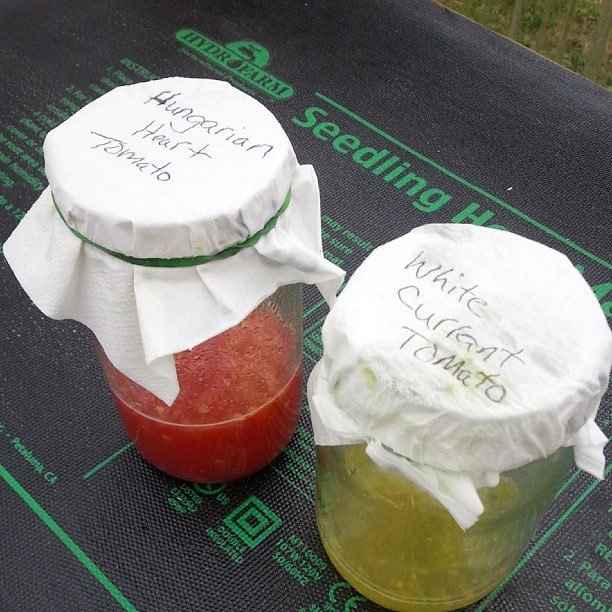 Save Seeds as You Cook:
Save seeds from winter squash, peppers, and other bits of produce as you use them. I keep plates covered with towels in the china cabinet and simply spread seeds out on those towels, putting them in envelopes when they're completely dry. I just label the rags or paper towels to keep from confusing varieties. It's not necessarily the prettiest thing, but it does keep the seeds in a spot where they can stay dry until I can file them away.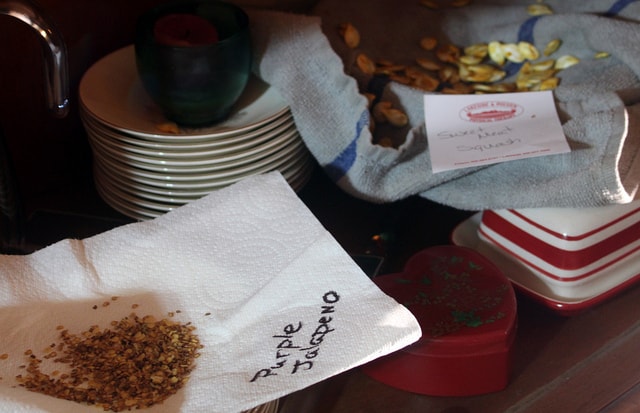 Cross-Pollination is a Thing but Don't Let it Stop You
Radish seeds for instance are supposed to be kept isolated for 1/4 mile to avoid cross-pollination. Corn and squash are notorious cross-pollinators. This can have real consequences in the garden.
Because I grow several varieties in my garden and my neighbors garden, cross-pollination needs to be a concern. However, radish seeds that may have cross-pollinated still make for tasty winter sprouts. This idea of saving seed for sprouts will work for many things that might otherwise cross-pollinate.
Squash is a notorious cross-pollinator, but in my experience, not so bad that I can't eat what is created in fact, I have a wonderful natural cross of Buttercup and Lower Salmon River Squash that we quite love.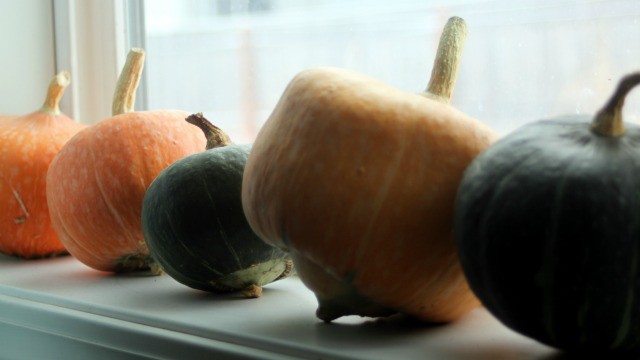 There are, of course, lots of nuances to saving seeds and professionals have a much more involved process. However; seed saving for the home gardener doesn't have to be so complicated, especially in the beginning.