One of the easiest ways to restore balance and simplify life is with a break from social media.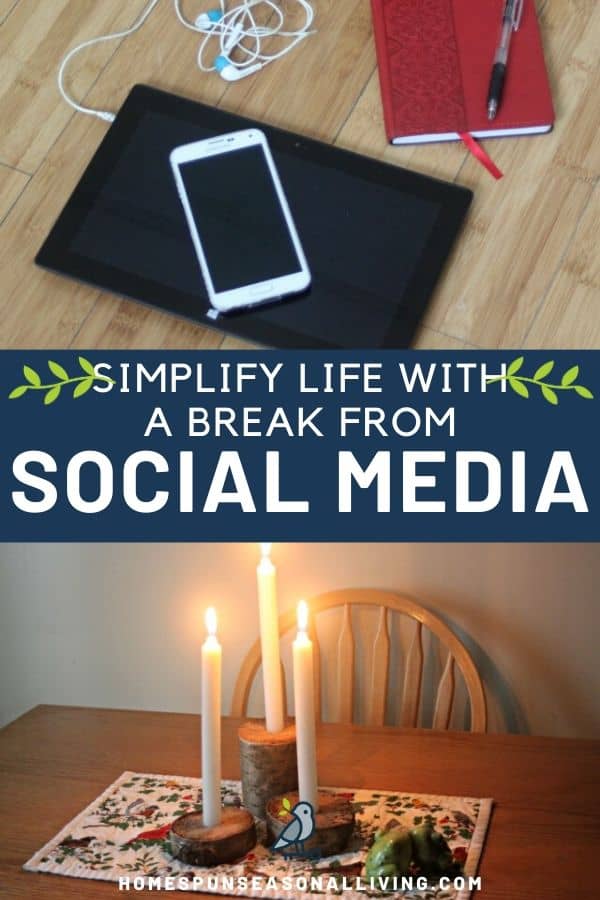 We have so much right at our fingertips these days. It seems that all the information and technology should make life more simple. But it rarely does. All this connection to information and people has an incredible way of robbing us of joy and time.
As a woman who runs an online business, who indeed uses social media as part of that business let me be clear – social media is sometimes a necessity but it does not need to be a part of daily life. I am by no means suggesting we completely shun the internet as a whole, rather I'm suggesting we use social media with much more intention.
Why take a break from social media?
Social media is a staple of modern culture for many of us. It's how we read news, stay connected with friends, learn new things, and more. Good can be found but there are many ways in which it complicates life.
Distracting & Time Consuming
Social media is a gigantic, manipulative distraction, it is designed to keep you scrolling. The interaction no matter how connected feeds the very basic human need to feel like we belong.
All those likes and friends they give us a sense of validation that we all need. Sadly, that means many of us are checking our phones and liking photos and responding to comments that only serve to distract not bring us closer to our goals.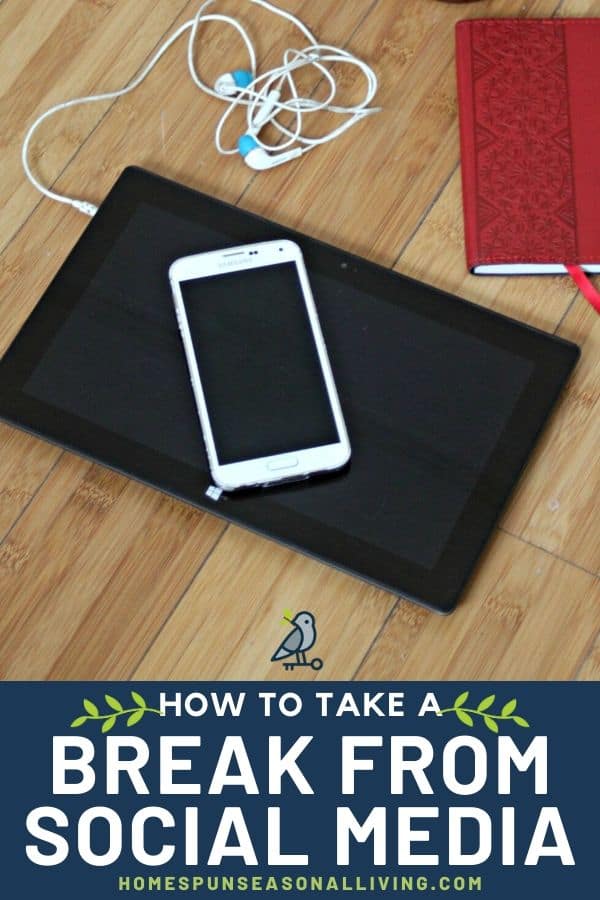 All that checking and interacting on social media is time consuming. Want more time to knit, garden, relax, actually hang out with loved ones? Make time by getting rid of social media distraction.
Negative & Comparison Thinking
Social media can be full of negativity and comparison thinking. There's this weird tendency to only put the very best out there. We see the beautiful photos with all the clutter or mess hidden, baskets full of beautiful homegrown tomatoes but not the strawberry patch full of aggravating quack grass.
All of those little thoughts stick with us. The negative and combative comments invade our brains causing us to toss and turn over ideas that again distract us from our true priorities. We start to feel like we can't make instagram worthy meals and stop trying.
A Break to Restore Healthy Balance
We've established that social media can be a distraction and not many would disagree. Still, it can be a good place and something we may not want to completely shun.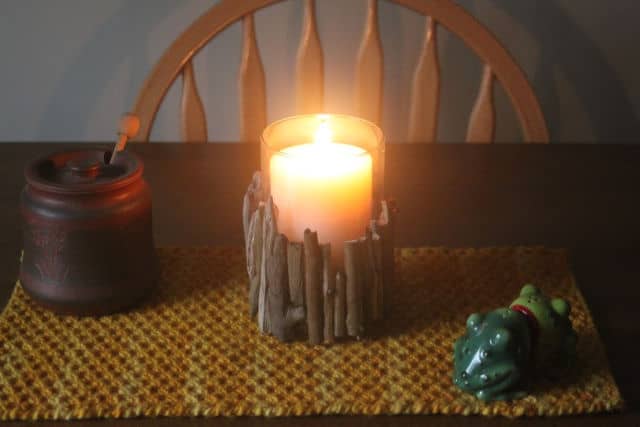 Social media can have a place in our simple, seasonal lives but like all things it needs to be in balance. Taking a break from social media for a little while and setting up some ground rules can help us find that healthy balance.
How to Take a Break from Social Media
There is no right or way wrong way to take a break. Everyone has different needs and requirements for social media and life in general, but there are a few ways to make that break happen:
Go Cold Turkey
Take a period of time completely off from social media. Choose a week or two, just to get some space. This is difficult and sometimes impossible especially if your job or business requires social media interaction. If you can make this happen the reward will likely be great. Most everyone can figure out a way (businesses can schedule out things for example) to be away from social media for a long-weekend.
Remove Social Media Apps from Your Phone
Choose to only use social media when you're sitting in front of your computer, not when standing in line or sitting in a waiting room. Remove the temptation to constantly check your phone.
If removing completely feels impossible, turn off notifications.
Set a Timer
There are apps that will block social media sites after a certain time limit. Consider using something like this and limit social media usage to just 15 minutes a day. Use those 15 minutes wisely. If you don't want to use some kind of program, a regular egg timer will work just fine.
Declutter Your Feeds
Okay, this is very hard for some folks but it can provide some big rewards. Remove groups, pages, and even friends that don't provide joy and or support your goals from your feeds.
Those beautiful photos of someone's food on Instagram might be gorgeous but if they fill you with comparison thinking or jealousy remove it.
The gal from high school that you haven't talked to in 20 years and only posts political threads on Facebook – do you really need that (even if you agree with her politically)?
Get rid of things that don't bring you joy or serve a very real purpose to your long term goals.
Use the Break Wisely
Use the time to decide exactly what it is that you want from your simple life. How is social media furthering that goal? Make a list of groups, pages, sites that fuel your long term dreams. Keep those, cut the ones that don't make the list.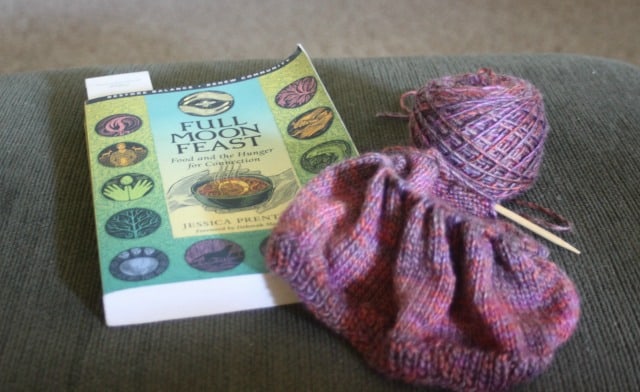 Work on those simple living, handmade goals during this break. Revel in the extra time and focus to work on your dreams or to simply relax and read or craft. Take note of the 'extra' time that the break is providing to your life.
After the Break: Continuing to Use Social Media
Be sure to cut the groups, people, and sites that don't fuel your long-term goals and needs. Use this as a measuring stick before liking any new page, following any new feed, or adding new friends on social media going forward.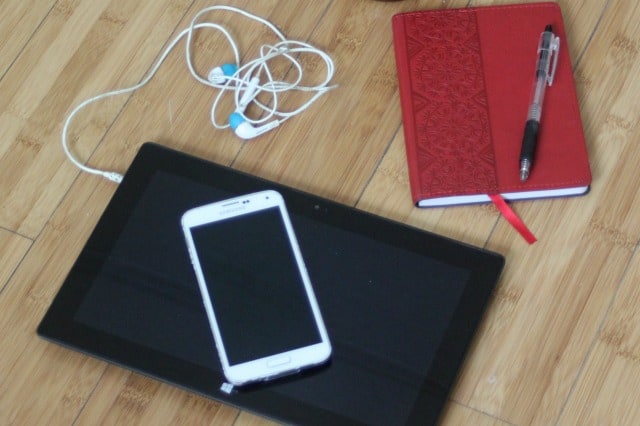 Keep or install a timer. It's easy to get lost on social media even with the best of intentions. The timer helps prevent mindless clicking and scrolling rather than doing the dishes or finishing that book.
Social media can provide us with so many amazing opportunities and it has a place in our modern lives. The key to using it, however; is finding a balance between helpful and mindless distraction. Use these ideas to take a break from social media so that you can simplify your life in the long-term.