My neighbor has a giant rhubarb patch from which she lets me forage freely. I don't take much because rhubarb tends to need tons of sugar to be palatable to me, but still I do take some for jam making every year. I wanted to try something a little different and this Spicy Rhubarb Sauce was born. It's not quite as thick as a fruit butter would be but pretty close and is mighty tasty used in a homemade barbeque sauce, stirred into oatmeal, or in a jam tart.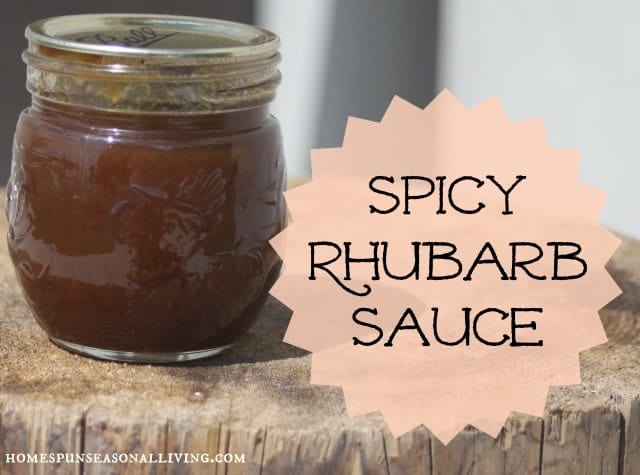 Ingredients
8 Cups Chopped Rhubarb
6 Cups Sugar
½ Cup Water
¼ Cup Lemon Juice
¼ Cup Orange Juice
2 Tablespoons Orange Zest
½ teaspoon Ground Nutmeg
1 ½ teaspoons Ground Cinnamon
½ teaspoon Ground Cloves
Instructions
Combine all the ingredients in a Slow Cooker. Cook on high with the lid off for four hours.
Puree the mixture and continue to cook until desired thickness is reached. Remember to leave the lid off so that the liquid can evaporate.
Pour the sauce into hot jars leaving 1/2" headspace. Process in a boiling water bath for 20 minutes (I'm at just about 4,000 feet so adjust for your elevation).
[sc:Useadsenselarge ]