Here is a great way to upcycle flannel shirts into handkerchiefs. Follow this step by step handmade handkerchief pattern to make your own.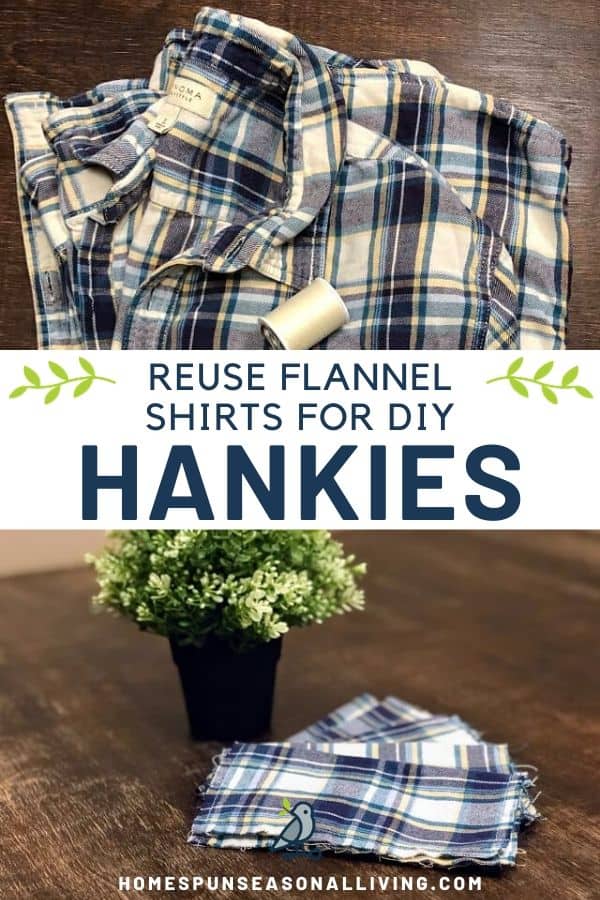 These DIY flannel hankies are sure to become favorite homemade and frugal resources around your home for cold season and everyday use.
Upcycle Flannel Shirts Into Handkerchiefs
Handkerchiefs, also known as hankies, are hemmed squares of fabric. People carry them for hygiene reasons, or display them in a suit jacket pocket as a fashion accessory.
Making and using hankies is a great way to slow down the pace of life and live more intentionally.
Making them yourself from flannel shirts is a wonderful sewing project for beginners. Practice sewing straight lines by following the lines on the flannel. There's no problem if you go astray because the edges will fray over time to hide any imperfections.
Handkerchief Uses
The most common use for handkerchiefs to to blow your running nose. Men traditionally carry hankies and offer them to ladies as a chivalrous act. Here are some more handkerchief uses you may not know: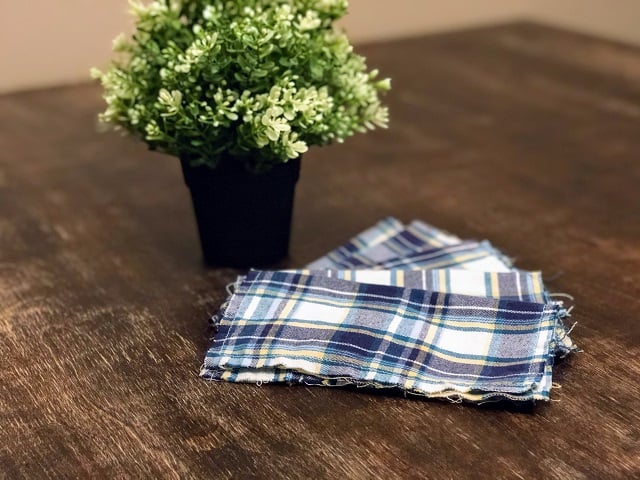 A soft cloth to clean your glasses
Cover your mouth for a makeshift dust mask
Wipe sweat from your brow
Coaster for a hot or cold drink
A washcloth for bathing
Sustainable toilet paper
Reasons to Use a Handkerchief
Handkerchiefs are more sustainable than tissues, especially if you upcycle them from flannel shirts. Give the flannel new purpose, and use them over and over again.
They not only save on waste, they save money too. Tissues, and toilet paper if you use hankies as a replacement, are expensive to purchase. This quick sewing project will reduce your shopping expenses.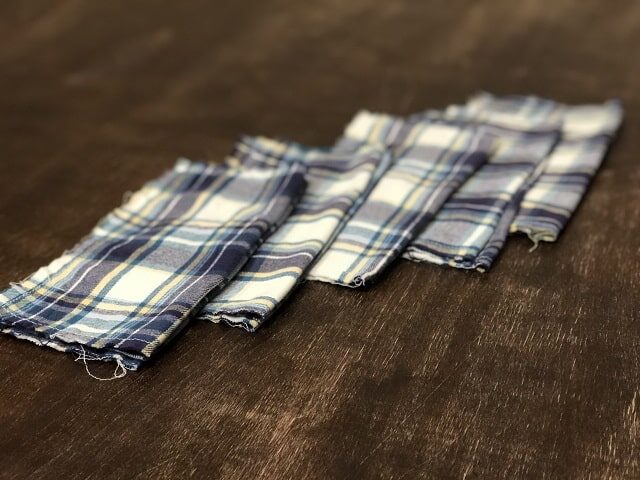 Hankies are also more gentle on the skin than paper tissue. The flannel is soft, and you can be assured there are no chemicals or unwanted additives on them.
Supplies to Make Handkerchiefs
Flannel shirt
Coordinating thread
Scissors
Optional: Rotary cutter and cutting mat
Iron
Ironing board
Sewing machine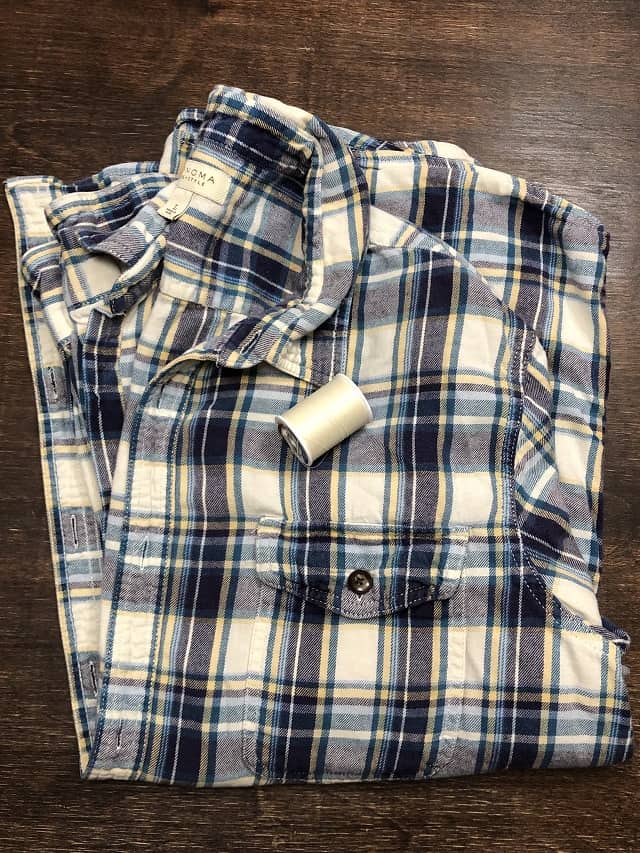 Choose a flannel shirt from your closet or the thrift store. The larger the shirt, the more hankies it will yield.
How to Make Handkerchiefs
First, you will need to take the flannel shirt apart to get the most fabric squares possible out of it.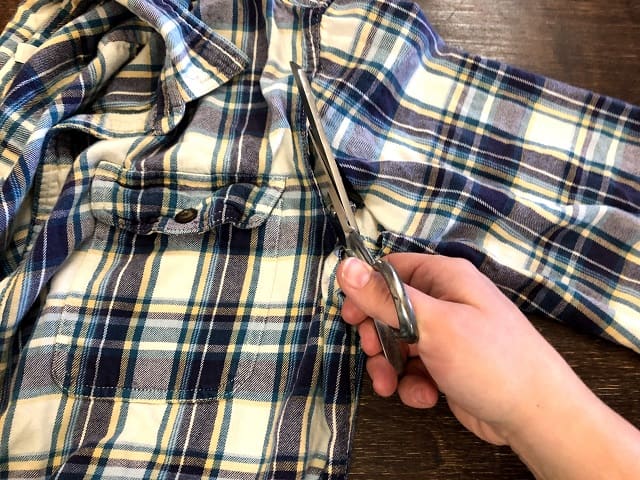 Begin by cutting off both sleeves where they meet the rest of the shirt with scissors. Set these aside for now.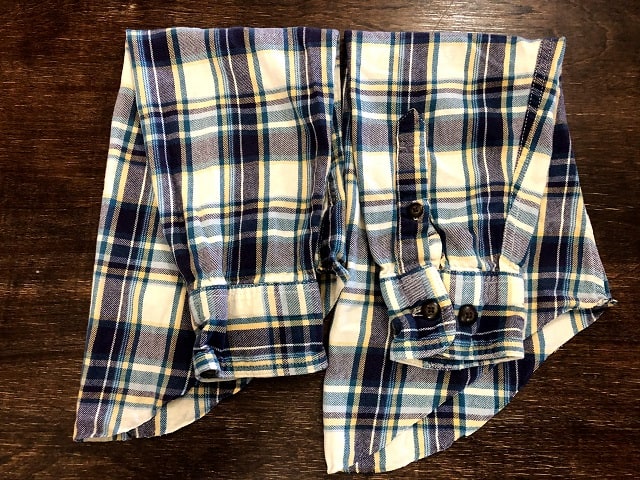 Then cut the front where the buttons meet the collar and straight across the shoulder. Repeat for the other side.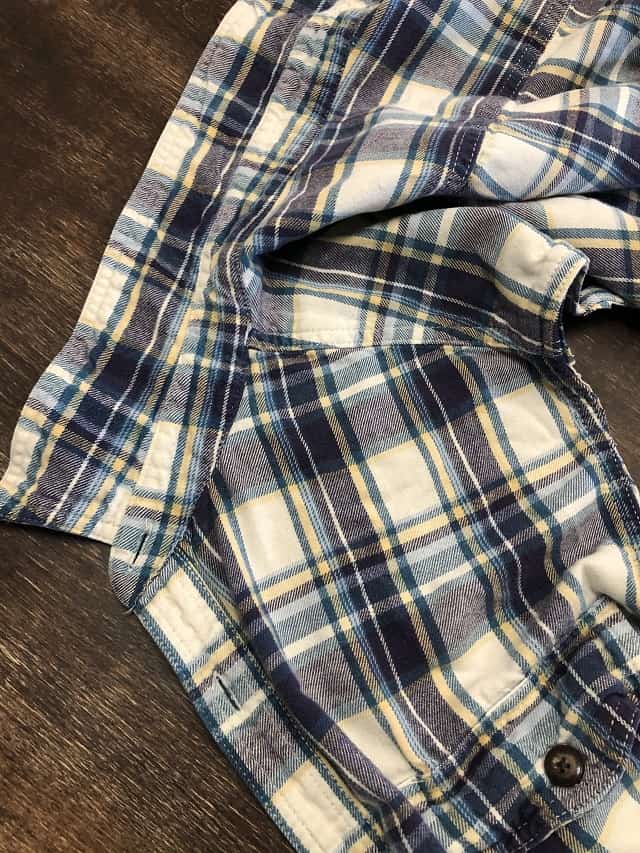 Next, cut straight across the back of the top of the shirt.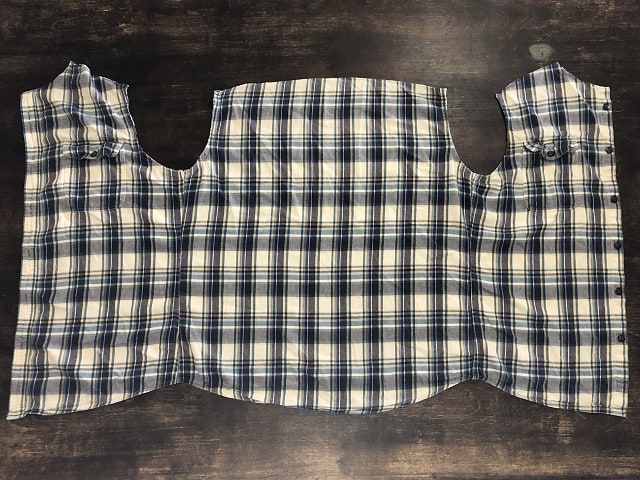 Cut up both side seams to create three panels of fabric.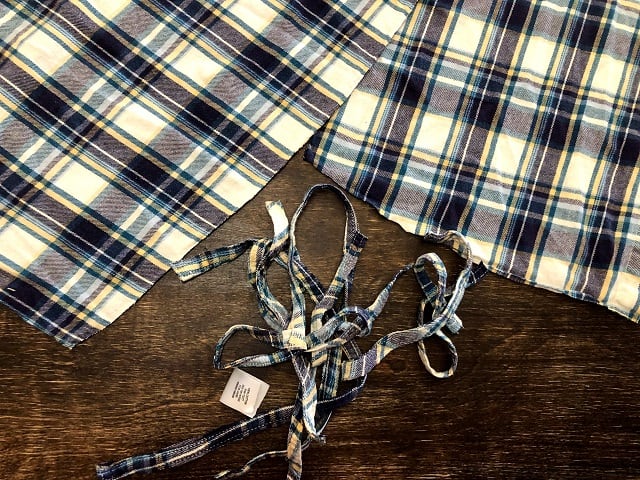 Now cut off all hems. These can cause the fabric to bunch and pull, so it doesn't lie flat for cutting squares.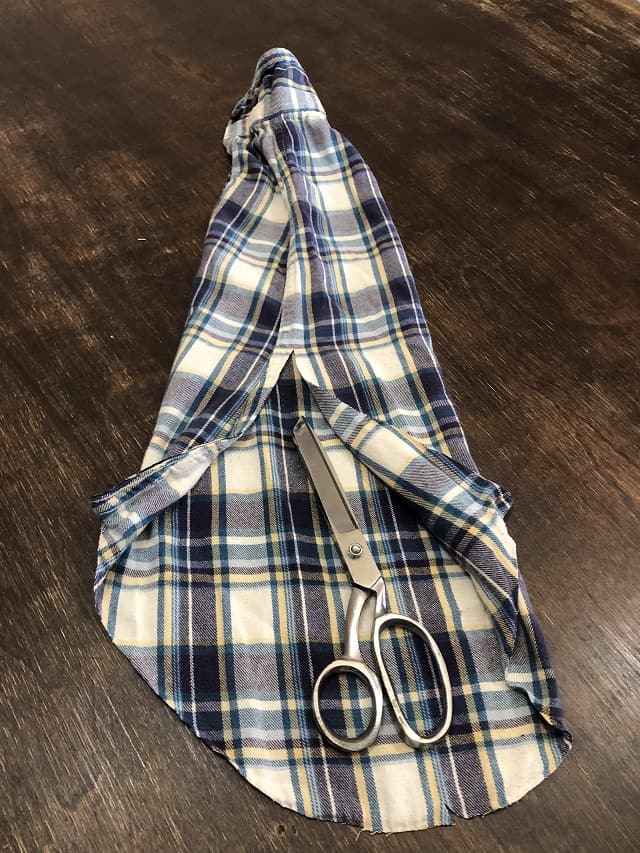 Take the sleeves, and cut along the seam all the way down. Then cut off the cuffs.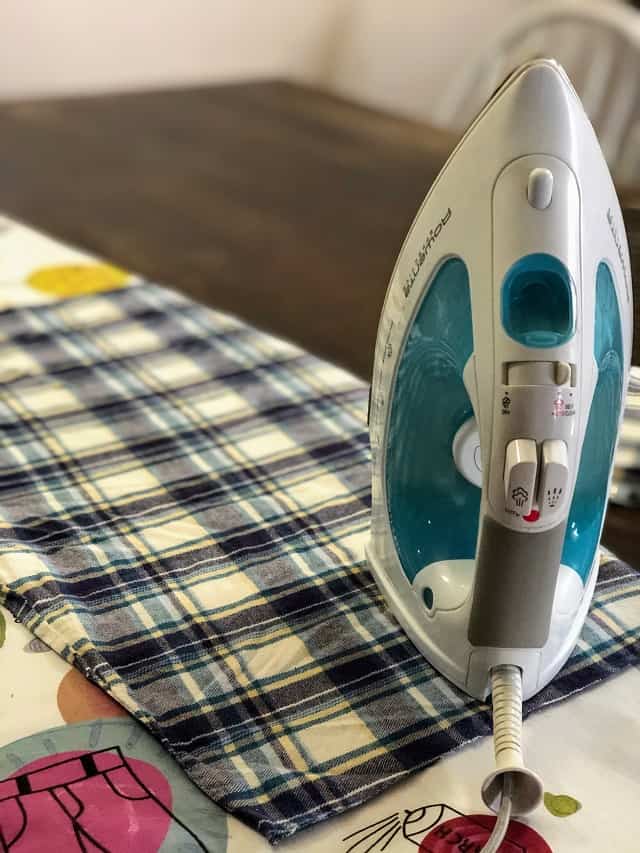 Press all panels of fabric with an iron and ironing board to make them flat and free of wrinkles.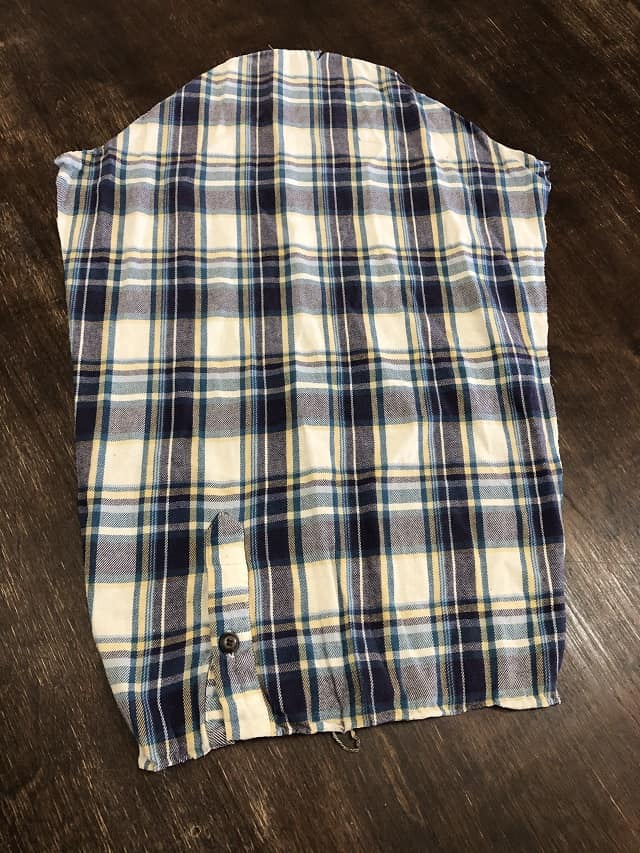 Look at your pieces and think about how you can cut as many 8″ x 8″ squares as possible from the fabric. A men's size large shirt will yield 8-10 squares.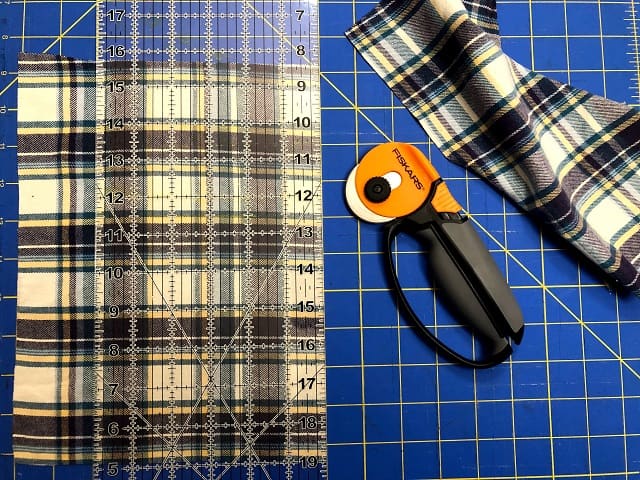 A rotary cutter and cutting mats makes cutting out the squares quick and easy. You can also use scissors if you prefer.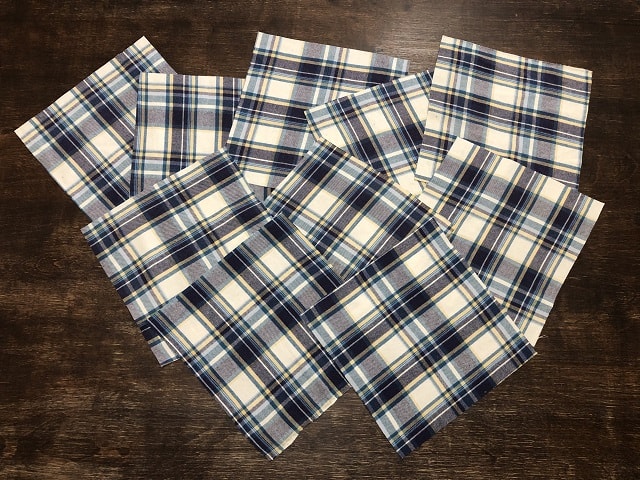 Now your hankies are ready to sew. Stitch around the perimeter of each square with a 1/2″ seam allowance. If your machine can do special stitches, a stretch zigzag stitch will allow the fabric to lay flat and hold up best over time.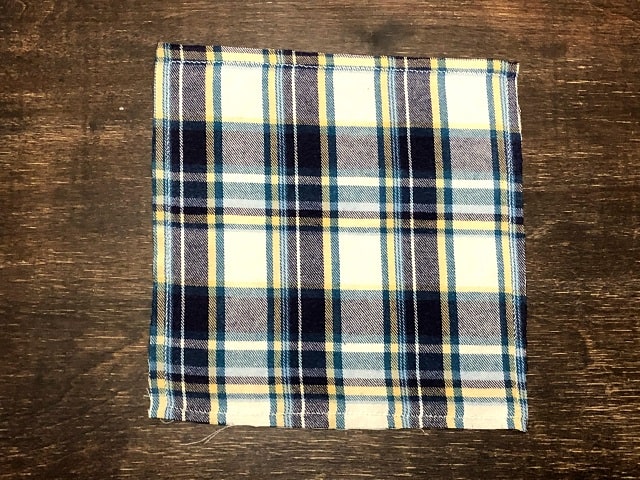 Continue sewing the perimeter of each square until they are all stitched.
You successfully upcycled a flannel shirt into a set of handkerchiefs! You can follow a similar process to make rice hand warmers out of flannel shirts too.
Caring for Your Handmade Handkerchiefs
Wash and dry your handkerchiefs as you normally would. This process will cause the flannel to fray around the edges over time.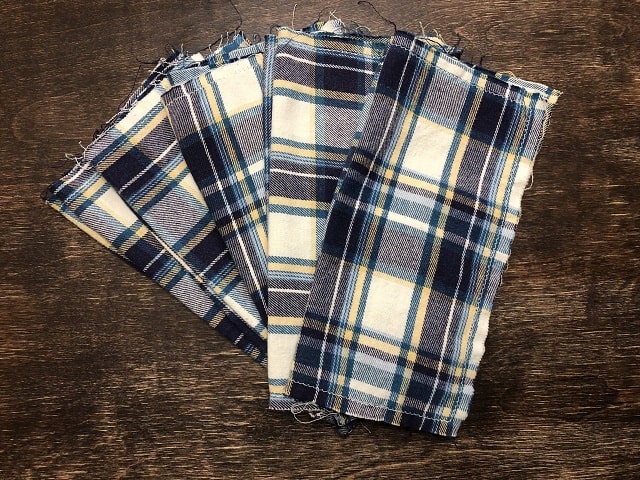 The more you use them, the more rugged look they will take on, but the hankies will not fray beyond your line of sewing.
Yield: 8-10 Handkerchiefs
Upcycle Flannel Shirts Into Handkerchiefs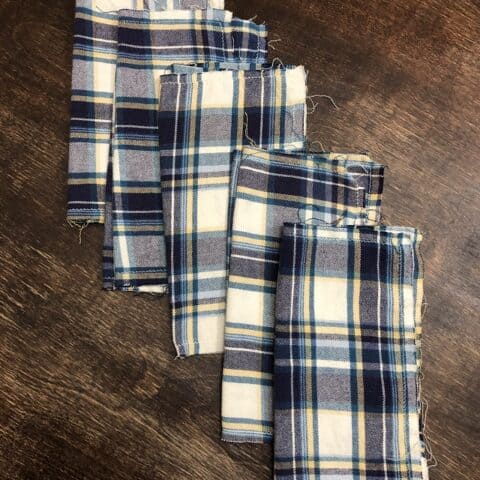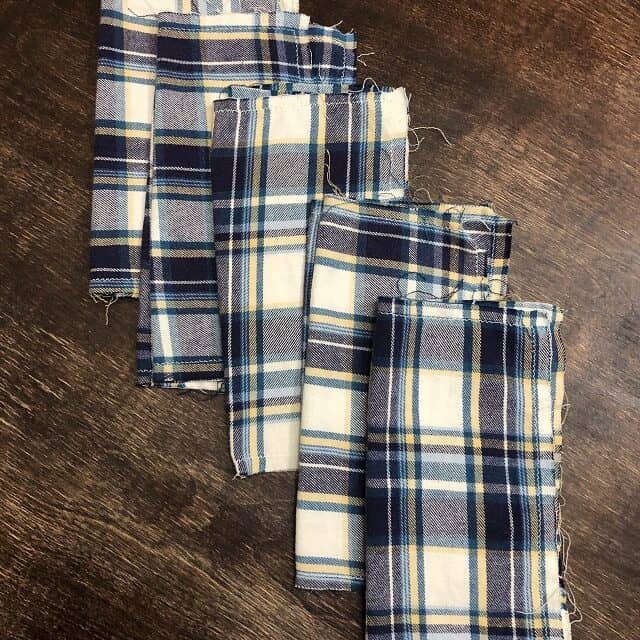 Easily upcycle flannel shirts into handkerchiefs with this simple sewing project.
Materials
Flannel Shirt
Thread in a Coordinating Color
Instructions
Cut off both sleeves with scissors.
Cut across top front of shirt across the shoulders.
Cut straight across the top back of the shirt.
Cut up both seams.
Cut off all hems.
Cut the sleeves along the seam.
Cut off cuffs.
Press all flannel pieces.
Cut as many 8" x 8" squares as possible.
Sew around the perimeter of each square in a stretch zigzag stitch with a 1/2" seam allowance.
Notes
The size of your flannel shirt will dictate the number of handkerchiefs you can produce. The bigger the shirt, the more hankies!
About the Author: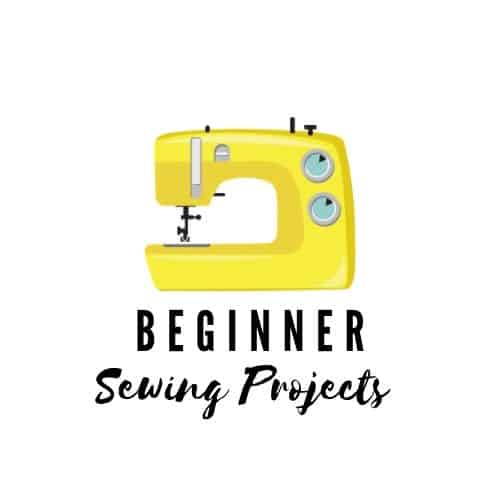 Beginner Sewing Projects is a site filled with quick and easy sewing projects that anyone can make. In addition to sewing projects for beginners, you will find crafts made with felt and sewing tips and techniques. Every post contains easy to follow instructions and photos for you to successfully complete the project.