The dandelions in my neck of the woods just started popping up. I don't mind saying they're a welcome and beautiful sight. After all this useful weed dandelion serves many purposes beyond just giving me the first flowers of spring. We, as well as our bees, use them as food and medicine.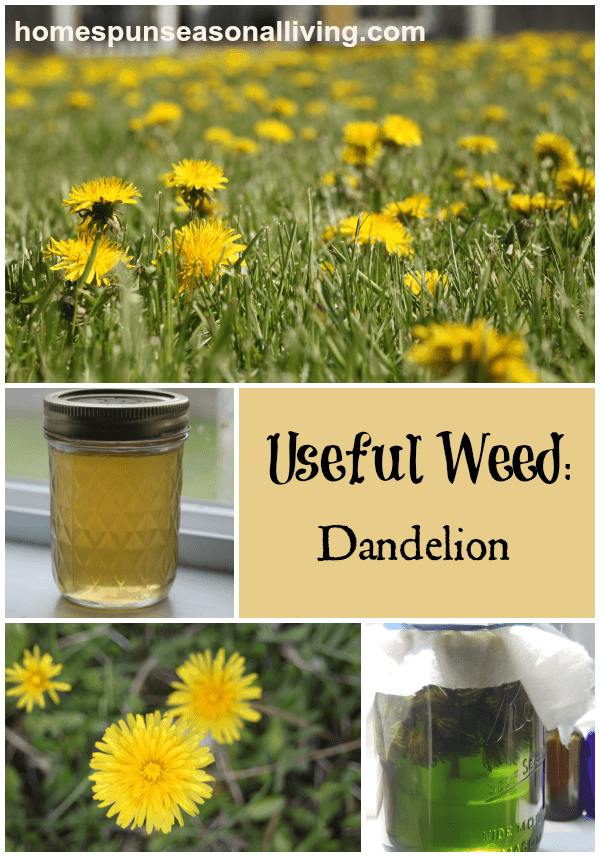 I'll harvesting the useful plants for a multitude of uses including:
Tossing leaves into my green smoothies
Lots of tender leaves thrown into daily salads
Maybe some, Dandelion Wine
How are you using dandelions?
Additional Resources (affiliate links):
[sc:Useadsenselarge ]