Yarrow is an amazing and beautiful plant. A plant that can add height and color to our gardens and a medicinal wonder for our medicine cabinets. Harvest some this summer and fall to harness that healing power with these 10 ways to use yarrow.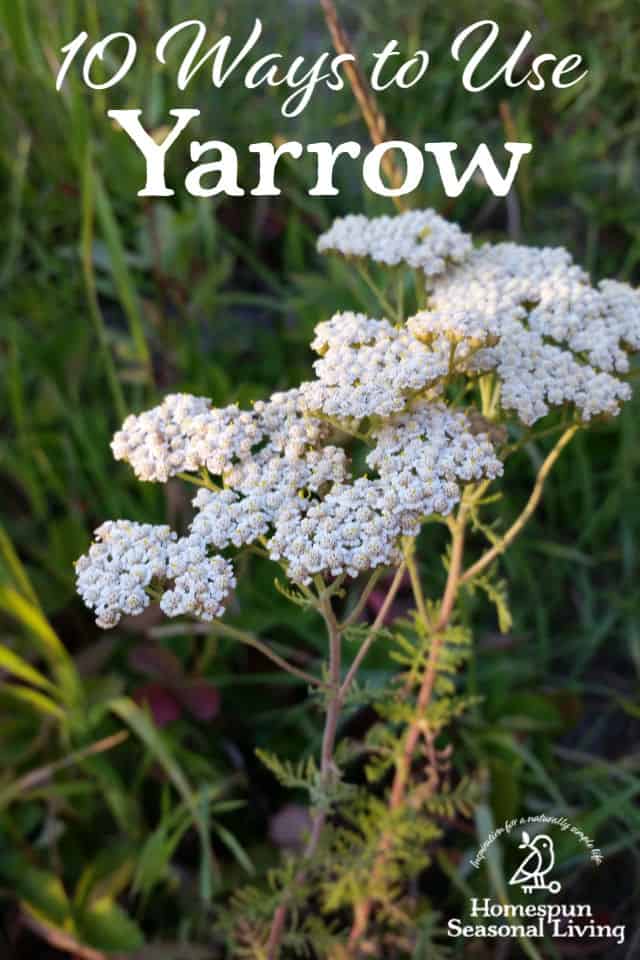 Yarrow can be used fresh or dried for many things. Use it fresh this summer and dry bunches for winter too.
Yarrow for External Use
1) Yarrow has astringent properties that can help reduce swelling for external wounds. Make a poultice from the fresh leaves for bruised areas or make a tea from dried yarrow and use rags to apply it as a poultice.
2) It also stops bleeding. Dry the leaves and pulverize into a powder that can be applied to bleeding wounds.
3) Make a cup of yarrow tea and let it cool before using it as an astringent on the face to clean and tighten pores. For especially problematic skin, infuse the yarrow in witch hazel. Apply the infused witch hazel to the skin with cotton balls.
4) Take a warm bath in yarrow to help reduce fevers.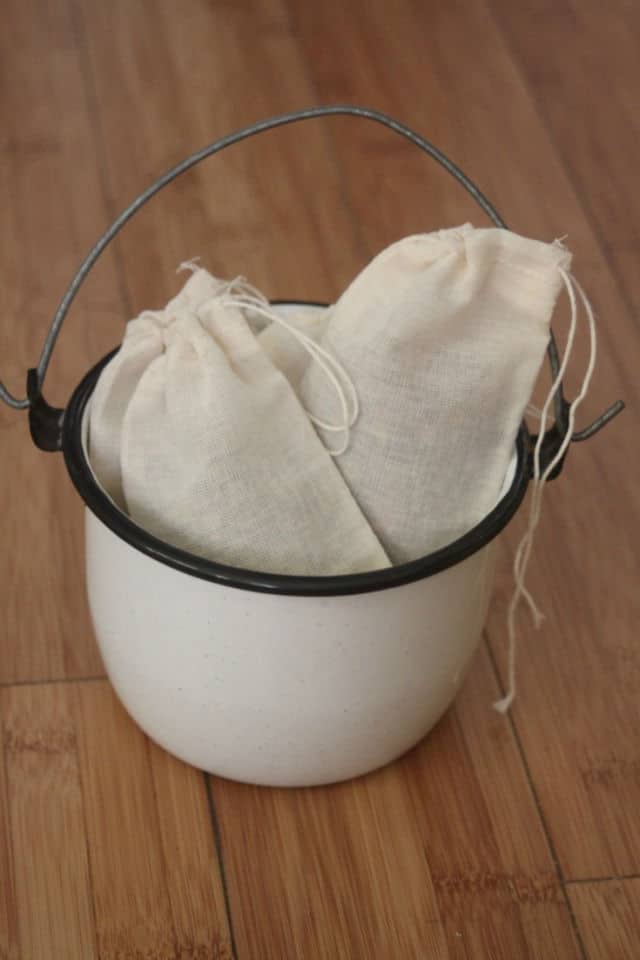 5) Infuse oil with yarrow flowers and leaves. Use that oil straight or make a balm for healing irritated skin.
6) Spritz a yarrow tincture or yarrow infused witch hazel over varicose veins to help tone and move blood in the body.
Yarrow for Internal Use
7) Yarrow tea induces sweating to help reduce fevers. To make yarrow tea steep 1 Tablespoon fresh leaves (1 teaspoon dried) in 1 cup of boiling water for 4-5 minutes. Sweeten with honey if desired.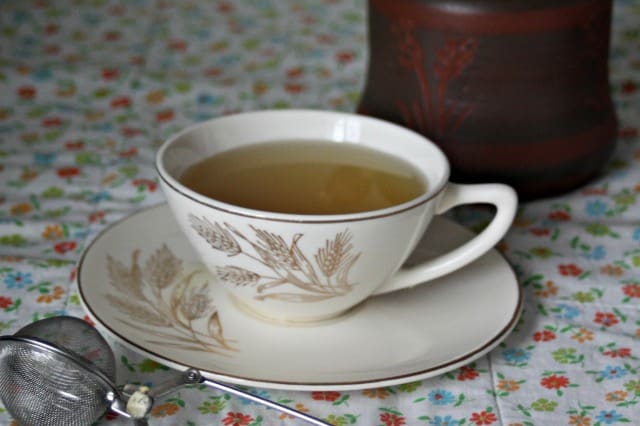 8) Make a yarrow tincture to help with weak digestion.
9) Reduce excessive menstrual bleeding and ease cramps with the tea or tincture.
10) High blood pressure and problems with the heart and blood vessels may be helped with yarrow.
Yarrow is an important part of the herbal medicine cabinet, but be sure to keep some in the garden too because it attracts pollinators and can act as a fertilizer.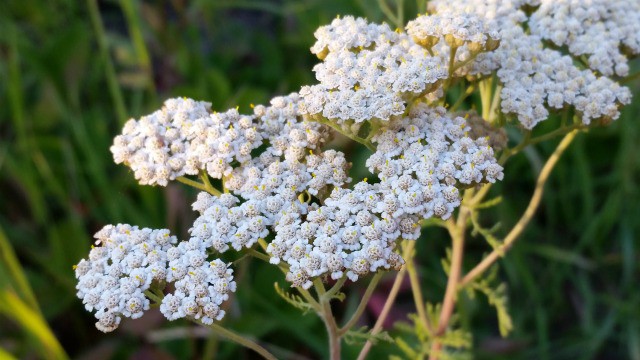 Precautions: Yarrow should not be used by pregnant women. It may cause problems for people allergic to plants in the aster family. Always check with a trained professional to avoid complications or interactions with other medications.
Before the blooms fade completely this fall, get out there and start some home medicine making by collecting some yarrow for drying, infusions, and more.