A handmade life sounds so very idyllic, doesn't it? It brings up images of Tasha Tudor and Ma Ignalls in all their romantic glory. It skips the full-time jobs, commutes, sport practice, and all the other many modern pressures. Those pressures are very real but so is a handmade life of our choosing.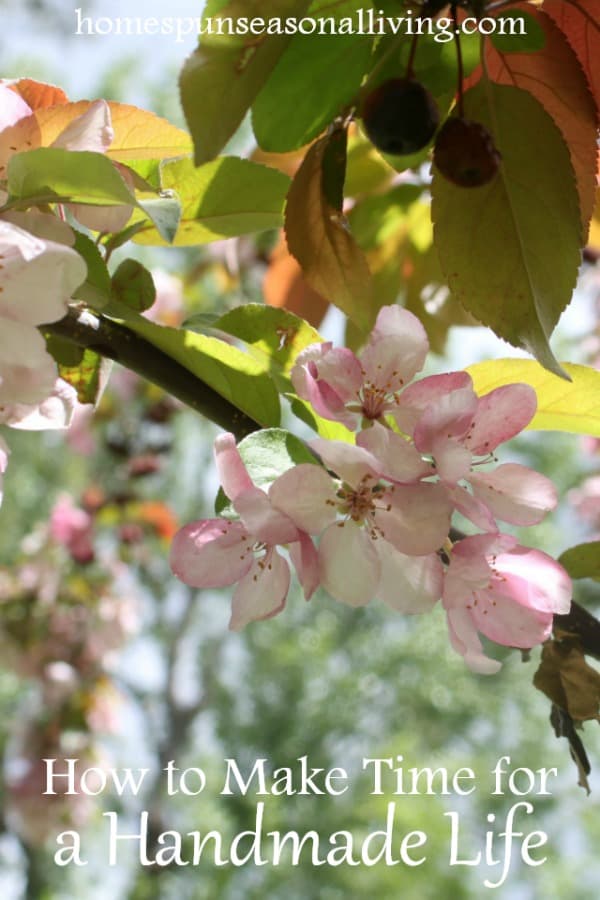 The great thing about a handmade life is that all of our hands are different and so our lives. There are no right or wrong ways to embrace a simpler, handmade life but sometimes we all need a little nudge or two to actually get to doing not just dreaming.
Choose Wisely
No one can do it all. No one.
No one.
We all have to choose our priorities and do it wisely. Which parts of a handmade life are most important to you? For example, if a garden is a high priority, then time has to be made for it meaning saying no to some summer activities.
Accept Limitations
A garden might be a priority but time limitations might mean that it's small or anything but weed-free. A garden is a big part of my life – it would never (ever, ever) make the pages of some glossy magazine. Jobs, school, family and more mean we have to realistic about our limitations – we're all human and we all have them. Embrace those limitations and make them work for your life.
Jobs, raising children, taking care of elderly families and more mean that we have limitations that are likely to stop us from a completely handmade or self-sufficient lifestyle. Choose what's most important and accept the limitations (and choose to see those limitations as blessings, perhaps). There is so much room to grow, thrive, and bloom within our priorities and limitations.
Find Compromise
Give up the ideal circumstance and find livable compromise in your handmade life. Homemade bread might be a priority in a handmade life. Making it every day or even a couple times a week can be tough to work into a schedule. Baking several loaves one day a week or every other week, however is doable. Make those big batches and freeze the loaves for eating over time.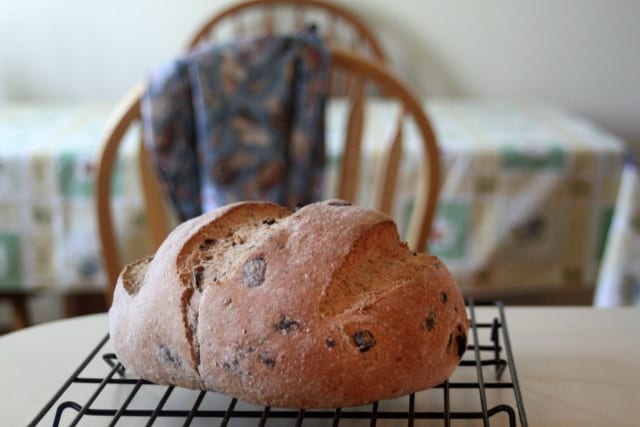 A small apartment or full-time or any other number of things can make having a huge garden impossible. Grow a few herbs in pots and keep just a few pots of tomatoes if possible. Subscribe to a local CSA farm for the rest of your vegetable needs. This is an example of an amazing compromise that supports your handmade life and your local community at the same time.
Disconnect from Social Media
It happens to all of us, we open Instagram while we're waiting for the kettle to boil and before we know it we've scrolled for 20 minutes. We go to Facebook to look in a group we're fond of and before we know it we're checking out trending news, saving links that catch our eye, and more. We cannot live a handmade life and simultaneously spend hours on social media.
This sounds like common sense. It is common sense and yet social media sucks us all in. It's designed to suck us in and keep us scrolling. We have to actively fight the temptation. Set time limits, use apps to block the social media sites if necessary. It takes a little work to build the habit but staying away from social media will free up time.
Stay Home
Obviously, there are jobs and school and reasons to leave home. While becoming a complete hermit might be a dream for some, it's an absolute nightmare for others. However, choose some time now and then and plan for long hours at home. Block an entire 24-hour period, a whole weekend or longer if possible once a month to just stay home and live a handmade life.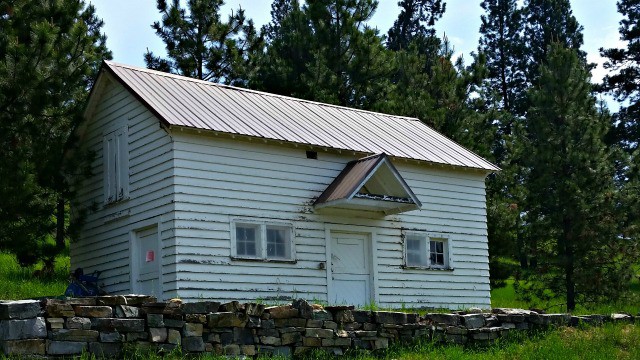 Long spans of time at home serve us in so many different ways. This time allows us to relax and unwind, things most of us need. Home also empowers and refills our ever depleted personal wells. Finally, time at home simply opens up the possibilities of handmade living and activities that can't necessarily be found elsewhere.
Learn to Say No
No to the extra activities that don't fit into the primary priorities. This is hard for any number of reasons. No one likes to be the killjoy and no one wants to miss out on time with family and friends. No one likes to turn down the community effort worth supporting. There is a time and a place for everything. Simply make sure before saying yes that it's important to your handmade life in the long run.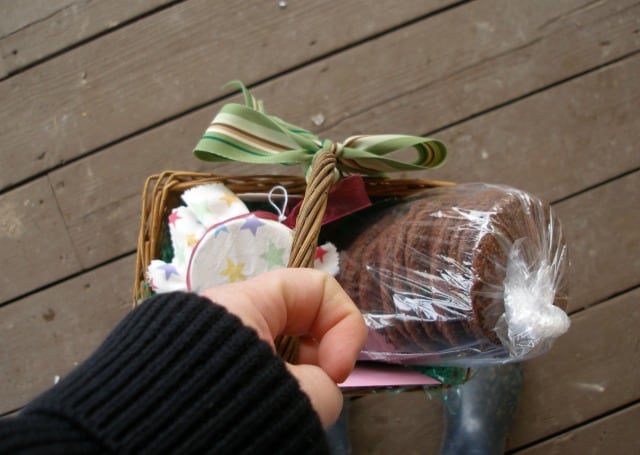 Supporting the local charity can be a priority but that might mean saying no something else in favor of gardening or canning food or chopping wood for example. There's no right or wrong here it's simply a matter of personal choice.
Also, learn to say no without apologizing or making long-winded excuses. "Thanks for asking me to participate but I need to decline right now." That's all that needs to be said.
Practice Handmade Living
Simply live your handmade life. It's great to plan and dream and to say no but we need to put some action behind all those things. This where turning off the TV and disconnecting from social media will help the most. Simply bake the bread, knit the hats, preserve the food, and get busy with the hands.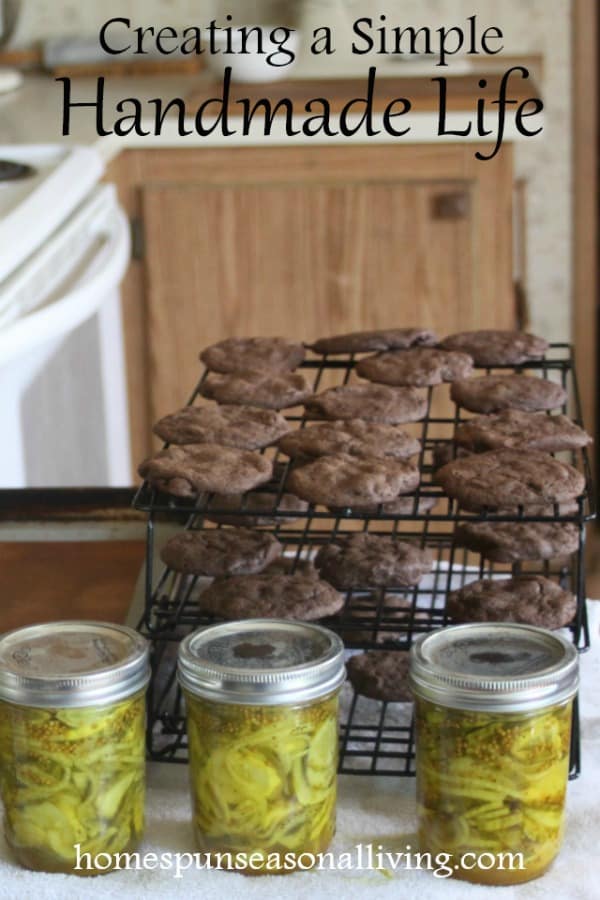 The interesting thing about just practicing your handmade priorities is that they become addictive in a sense. The more we live out our chosen priorities, the more protective we become of that time. Taking part in our lives means, doing those handmade things with passion and excitement – that passion and excitement almost always leads to more of the same.