This calendula sugar scrub helps slough off dead skin while providing moisturizing relief in one simple application.
Use simple natural pantry ingredients and skin nourishing herbs in this DIY sugar scrub.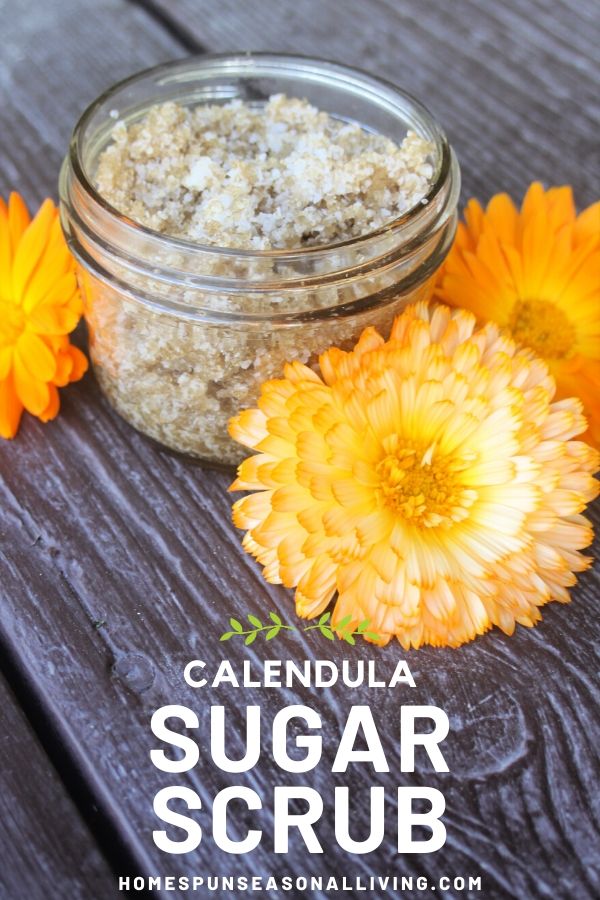 Natural & Gentle Exfoliation
Getting rid of dry skin cell can go a long way into providing relief to overworked skin. There are many ways to exfoliate and some of them can be quite expensive. Thankfully, frugal options are . Coarse salt and sugar gently scrub off dead skins while also melting in hot water, leaving less mess in the shower or tub.
[mailerlite_form form_id=1]
Moisturizing Herbs & Oils
Calendula is a naturally soothing and moisturizing flower, making it an ideal choice for this sugar scrub. Infusing its many healing properties directly into the oil means that it gets throughout the scrub.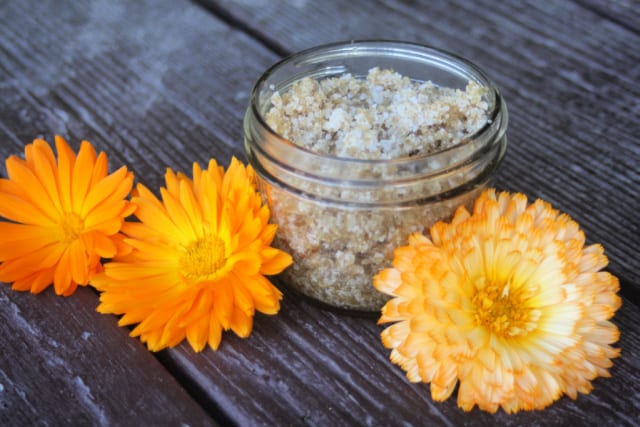 Coconut and olive oils absorb easily into the skin. This quick absorption helps soothe dry skin as the sugar and salt help remove the dead cells from the surface of the body.
Adding Scent
A scent does not have to be added to this sugar scrub. Use it unscented for all of the exfoliating and softening benefits. However, an essential oil can be added to give it a nice light scent. For a refreshing and rejuvenating smell try orange or grapefruit. To use before bed or relaxation, try lavender.
Truly, add any essential oil or scent most favored. You can't go wrong.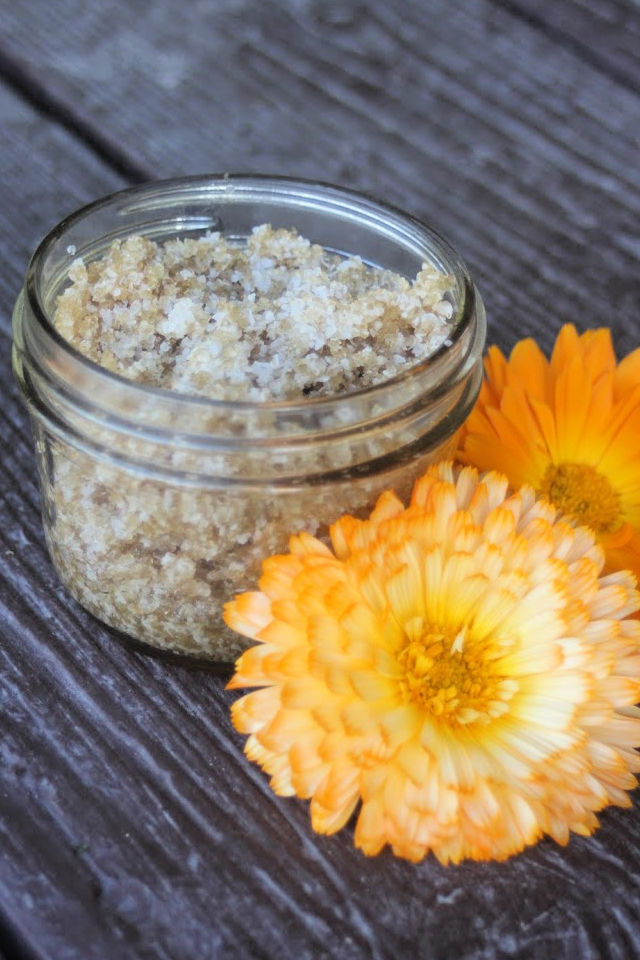 An Easy DIY or Gift
It's easy to whip up a giant batch in no time for yourself or someone else. Put it in a nice container, add a pretty label and some ribbon for a simple, and frugal gift.
To include in a care package, consider packaging it in a plastic bag to make it less fragile.
Yield: Approximately 1 1/2 Cups
Calendula Sugar Scrub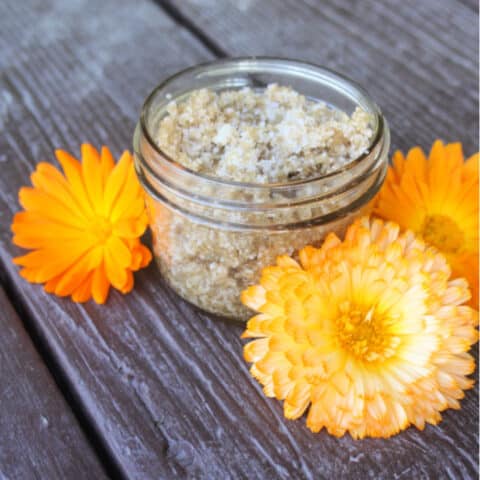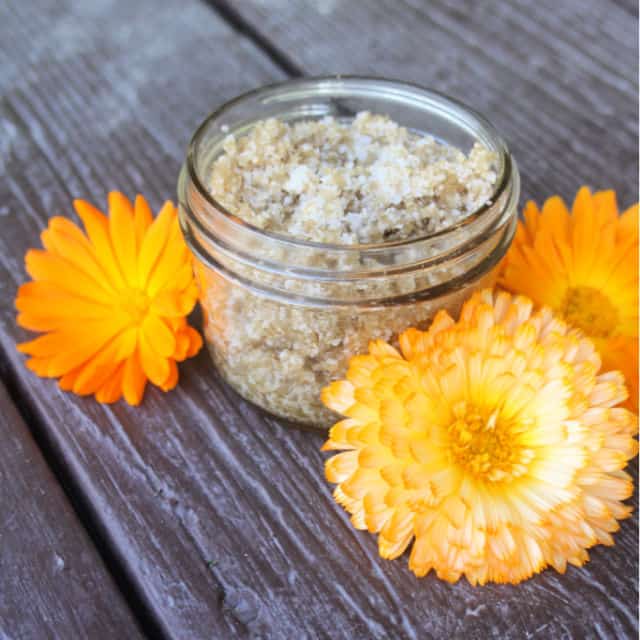 Moisture and exfoliate dry skin gently using the power of herbs and natural ingredients.
Materials
1/4 Cup Coconut Oil
1/4 Cup Olive Oil
1 Tablespoon Dried Calendula Petals (or 3 Tablespoons Fresh)
3/4 Cup Raw Sugar
1/2 Cup Coarse Kosher Salt
4-6 Drops Essential Oil of Choice, Optional
Tools
Double Boiler
Clean Glass Jar with Lid
Instructions
Use a double boiler, with an inch of water in the bottom.
In the top combine, the calendula petals and oils. Heat and keep warm for 20 minutes. The oil should be warm but not frying the petals.
Remove from heat. Allow the oils to come to room temperature.
Stir in the remaining ingredients.
Mix until thoroughly combined.
Store in an airtight container.
Notes
To use: Shake well (the oils can separate). Slather onto wet skin, rubbing well. Rinse off.
Use within in 2 months.
Recommended Products
As an Amazon Associate and member of other affiliate programs, I earn from qualifying purchases.