Applesauce has a multitude of uses – both sweet and savory. In case, you put up more than just a few jars yourself here are some sweet & savory ways to use applesauce.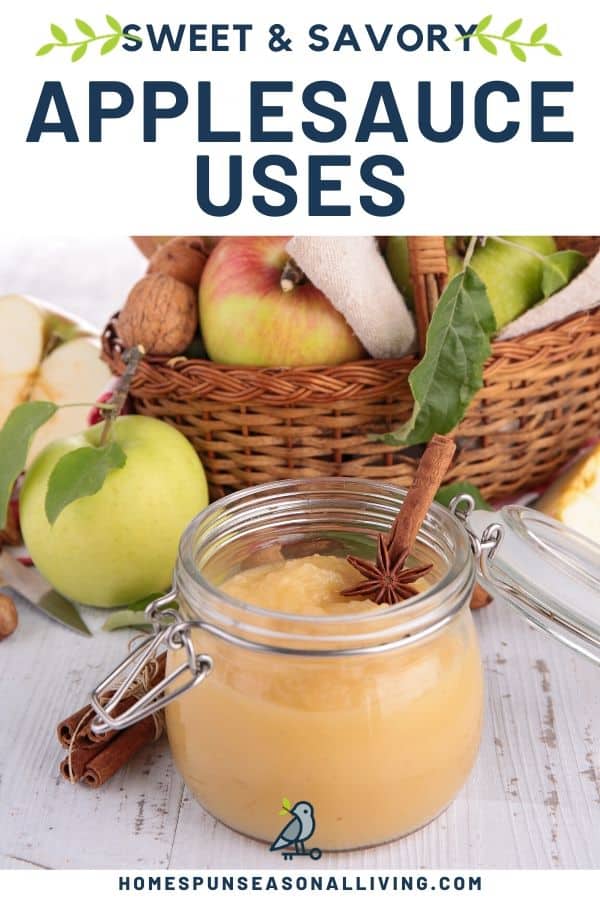 Start with the Best
Use the best quality applesauce in the following recipes and ideas.
Ideally, something unsweetened and without spice to allow the applesauce to be used but not necessarily noticed.
If like me, you can your applesauce chunky – simply open that jar and puree it in a blender before proceeding.
Fat Replacement in Baked Goods
Applesauce can be used as 1-to-1 replacement for oil or melted butter in all those baked goods – cakes, quick breads, etc. It keeps everything moist and tasty and makes it a bit a lighter.
The applesauce won't even be noticeable, the people you feed will only remember how good it was – not that you used applesauce instead of oil.
Some recipes to try include:
Oatmeal applesauce cookies are naturally dairy free and the perfect treat for tucking into lunch boxes and care packages.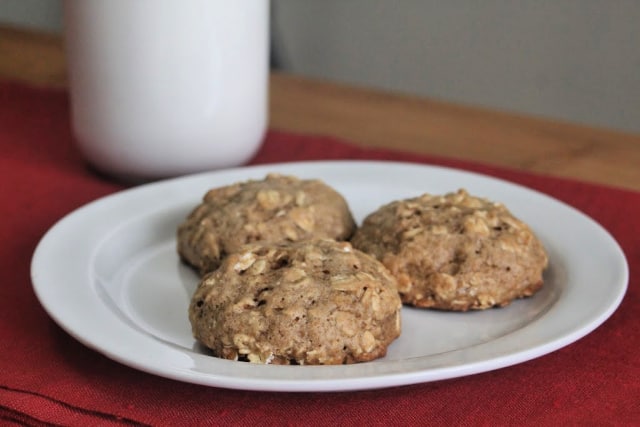 Chocolate Avocado Brownies that also happen to be flourless for the gluten-free folks.
Use up the ever abundant garden zucchini in a chocolate marbled bread with applesauce instead oil.
This same fat replacement trick will work for your best friend too in these dog biscuits made with applesauce.
Pile it on as a Topping
Potato Latkes are famously topped with applesauce but I often put it on top of pancakes instead of syrup, too.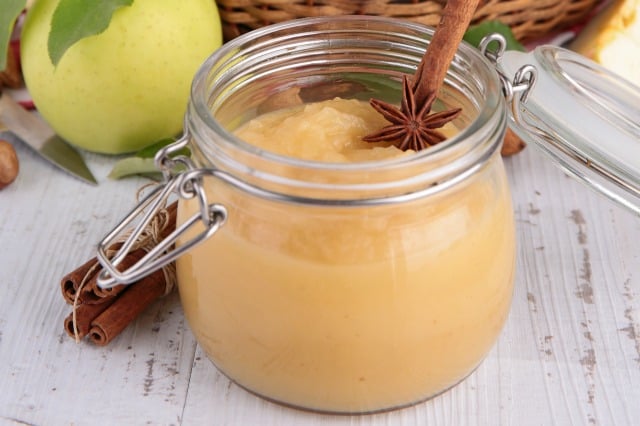 Pile it on top of ice cream and poundcake.
It's great mixed with some granola and yogurt too.
Applesauce Drinks
This is probably not the first way to use applesauce that comes to mind, but it is a versatile and tasty use:
Make cocktails like Apple Pie Bellini for your fall parties.
Add applesauce with berries and bananas for a smoothie that sure to please and fill a hungry stomach.
Have a Savory Lunch & Dinner
Most of us probably know that applesauce makes a great accompaniment to pork chops.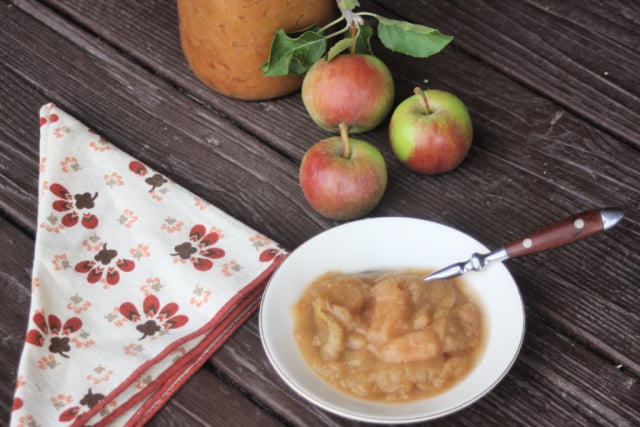 Applesauce however can be so much more than just a side dish.
Make applesauce a comfort food with homemade Mac and Cheese.
Add it for hint of flavor and sweetness in a curried fall soup.
Don't forget to include in tasty sweet and spicy appetizers for game day and beyond.
Naturally Sweet Treats
Beyond being a fat replacement, applesauce can give sweet treats an amazing, unique flavor. Let it be the star in things like:
Chocolate applesauce cake is easy to whip up and beautiful making it the perfect, simple and delicious birthday cake.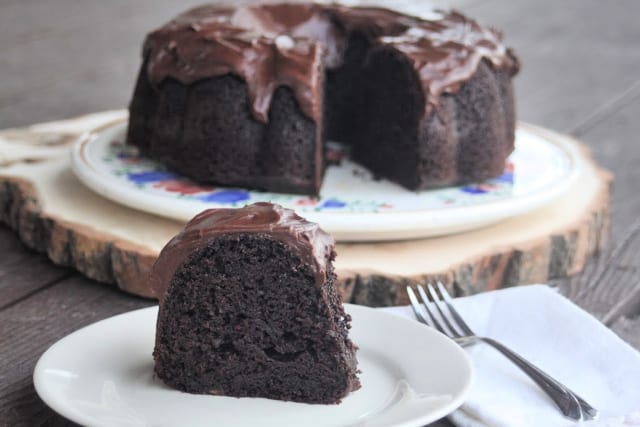 No Churn Apple Cinnamon Swirl Ice Cream is a great way to use up fall preserves in the hot days of summer.
Combine berries, herbs, and applesauce to dry into a delightful fruit leather perfect for lunch boxes and more.
Heck, you can even make an applesauce pie for a tasty and different twist to the traditional apple pie.
Create Sauces & Dressings
Applesauce can make the perfect base layer for many dressings and sauces:
Make a strawberry vinaigrette for your salad that uses applesauce instead of oil for added flavor and sweetness.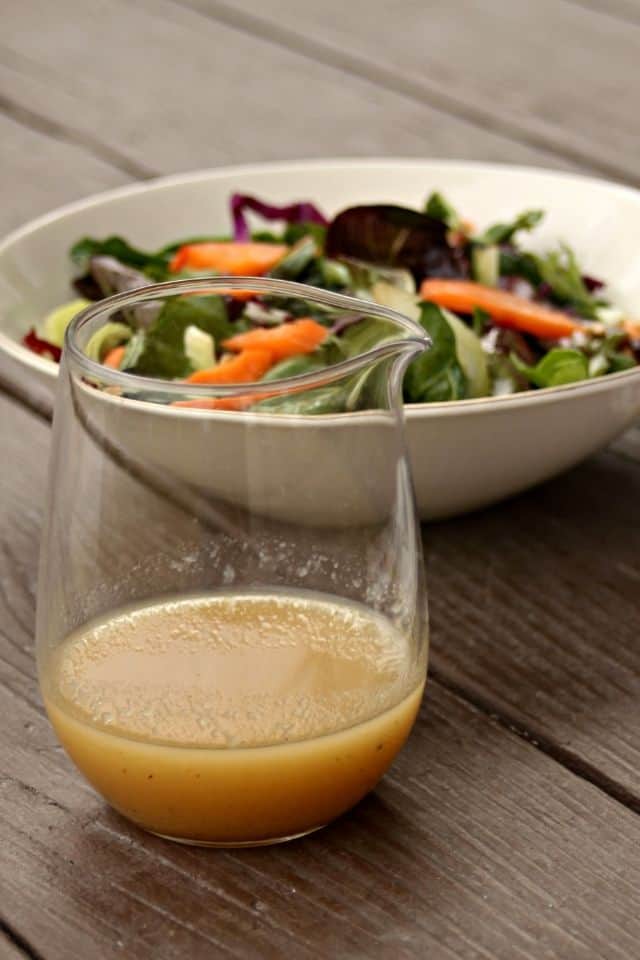 Applesauce is the perfect base for a sweet and tangy vinaigrette to put on harvest salads and more.
Mix ketchup and spices with applesauce for a BBQ sauce perfect for ribs.
Eat a Hearty Breakfast
My husband will eat applesauce straight out of the jar with some peanut butter toast for breakfast.
But there are so many other creative ways to enjoy it:
Mix applesauce and peanut butter with oats to bake for a lightly sweet and crunchy homemade granola.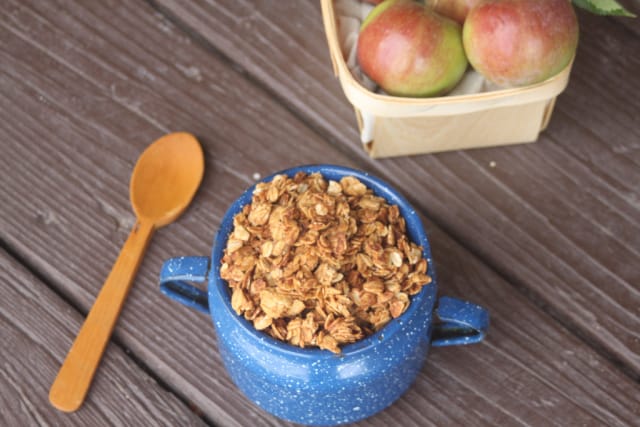 Pair applesauce with oats and let it sit overnight for a quick grab and go meal.
Make a homemade breakfast sausage that includes some applesauce.
Applesauce muffins are full of spicy sweetness and freeze well for busy mornings.
Maybe these tips will inspire you to see all those beautiful jars gracing your pantry as the start of something truly delicious rather than a monotony of applesauce on the side of brown bagged lunches.