We have a giant, old apple tree on our little homestead.  It's an amazing blessing that each year gives us lots of fruit.  We make a bunch of hard cider, a goodly amount of apple crisps, and can up around 50 pints of applesauce. Recipes for applesauce abound, I know, but this method is quick and easy when time might be short.  Canning chunky applesauce is done with minimal equipment and open to customization.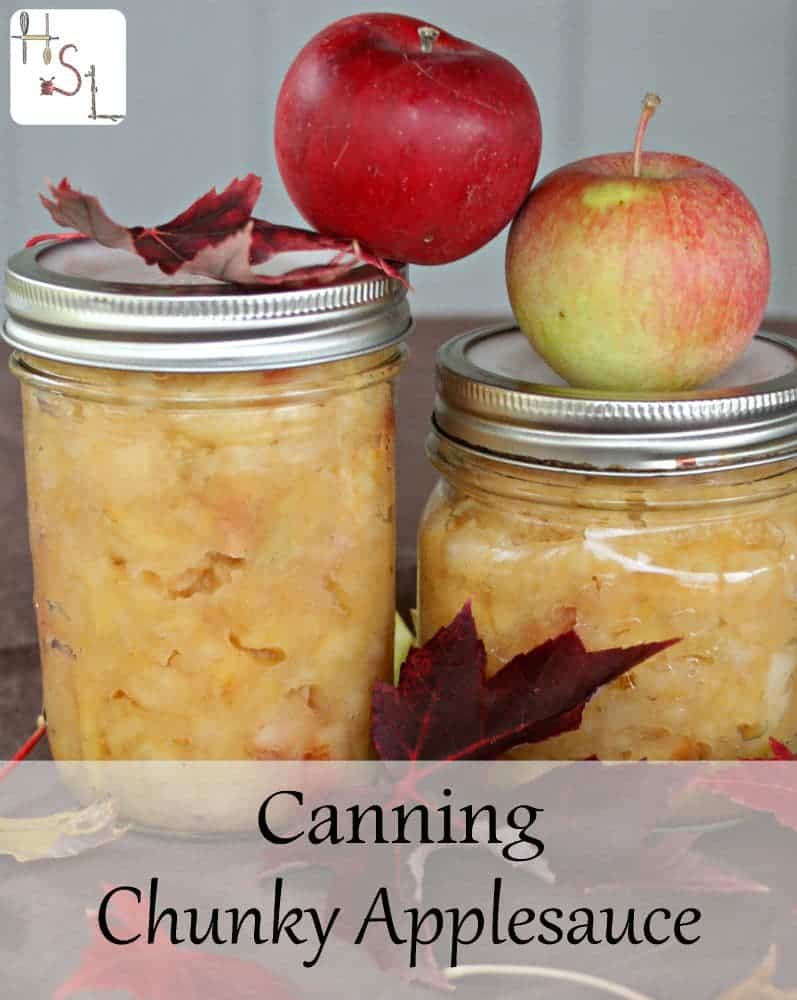 Skip the Peeling
I know this is going to sound odd to many folks and certainly to applesauce purists but there's no reason to peel in most cases.  If someone, is really opposed, by all means peel but around here we don't.  Just core and quarter those apples.
Boil
Toss those apple quarters into a pot with about two inches of water in the bottom.  Add some lemon juice. Put a lid on the pot and bring to a boil.  Cook until the apples are very soft.  Remove from heat.
Mash
Use a potato masher and mash those apples to a desired level of chunky.  Return the pan to the stove and sweeten and add spice, if desired.  Bring to a boil again.
Put in Jars
Add the chunky applesauce to hot jars leaving 1/2″ headspace for canning (1″ headspace for freezing). Process in a boiling water canner for 20 minutes (adjusting for elevation) or freeze.
Yield: 8 Pint Jars
Canning Chunky Applesauce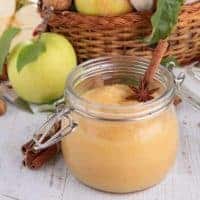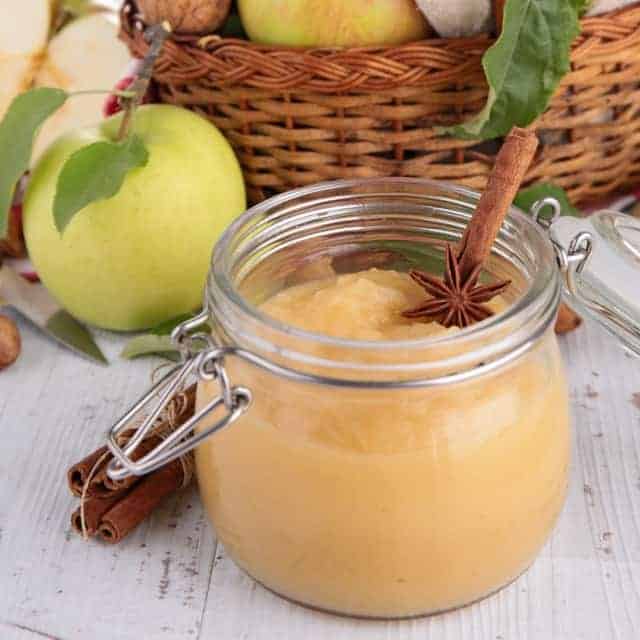 Use this quick and easy method for canning chunky applesauce this fall.
Ingredients
12 lbs apples, cored, quartered
Water
4 Tbsp lemon juice
Up to 3 Cups Sugar, optional
Instructions
Put the apples into a heavy pan with two inches of water and the lemon juice. Cook until the fruit is soft.
Once the fruit is soft, remove from heat. Mash to the desired texture.
Return the mashed fruit to the pan and reheat. Add sugar, if desired. Heat until just boiling and sugar is dissolved. Remove from heat.
Pour the sauce into hot jars, leaving ½" headspace at the top. Process for 20 minutes, adding time for elevation.