Applesauce Peanut Butter Granola is an amazing, flavorful twist on homemade granola.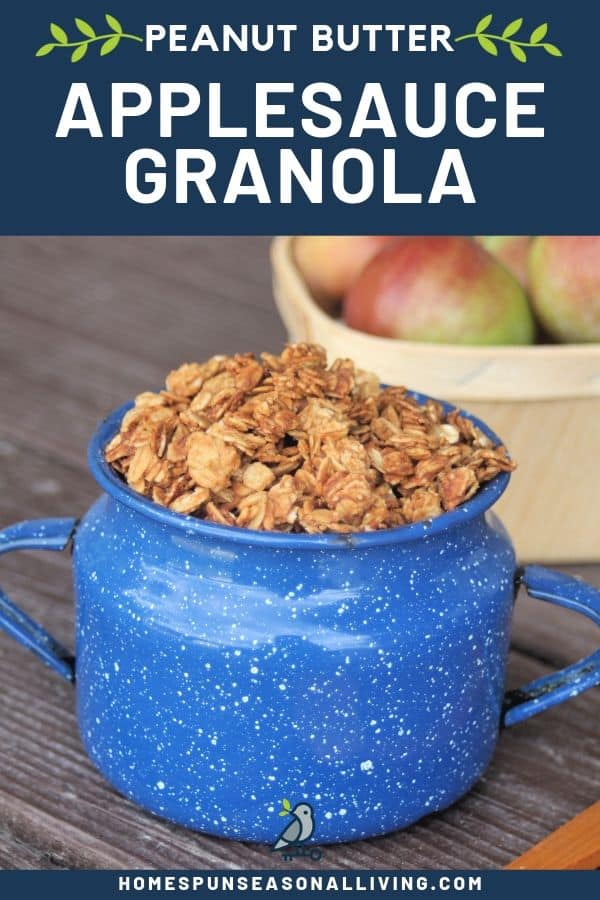 Why Homemade Granola?
Granola has this rather hippie persona of health food. And while it can, for sure, be a healthier option many store-bought versions are loaded with sugar and potentially other dubious ingredients.
[mailerlite_form form_id=8]
This homemade applesauce peanut butter granola is naturally and very lightly sweetened.
Store-bought granola can also be quite expensive. And while additions like nuts or dried fruits can indeed bring the cost up, a simple homemade granola is made of frugal ingredients that likely already in the pantry.
Why Applesauce?
Applesauce adds a light and delightful apple flavor to the granola. It also has a way of adding a bit of sweetness without overloading on the actual sugar.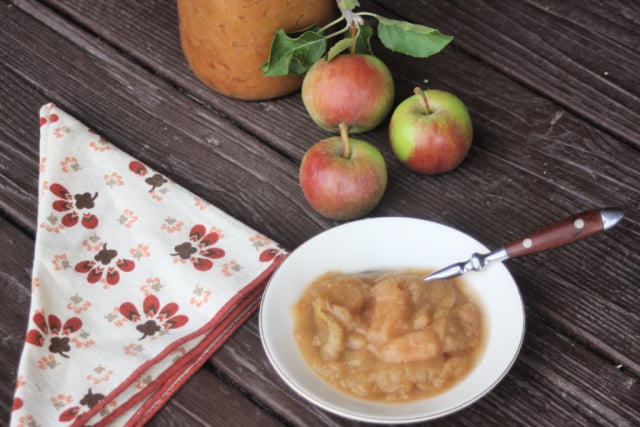 The bit of sugar in applesauce also helps caramelize the oats some without adding more fat like oil. Generally, granola comes with a lot of oil. Fat is not something to fear but it isn't always necessary in abundance either.
Use a an unsweetened, pureed applesauce here. I simply pureed my homemade chunky applesauce in a blender.
Any Nut Butter
I am a fan of all things peanut butter and that's why I chose it here. However, any nut butter you prefer would likely work just as well. Go for almond or walnut, etc. Sunflower seed butter would probably work, too.
Use a salted version for more flavor or be sure to add a bit more salt to the granola before baking.
Adding Nuts
Nuts could be added if desired. Simply stir in up to 1 cup chopped peanuts with the oats and bake as usual.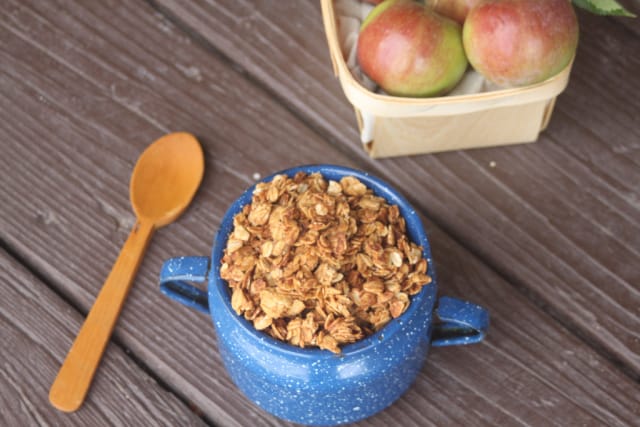 Make it a Trail Mix
After the granola has cooled, stir in 1 cup chocolate chips and 1 cup of dried fruit (raisins, dried apples, etc.). Store in an airtight container for a delicious snack.
How to Use Applesauce Peanut Butter Granola
You could simply eat some in a bowl with milk as a breakfast cereal. This is simple and delicious.
Mix a handful into yogurt or cottage cheese for a crunchy twist.
Sprinkle some over ice cream for a crunchy dessert.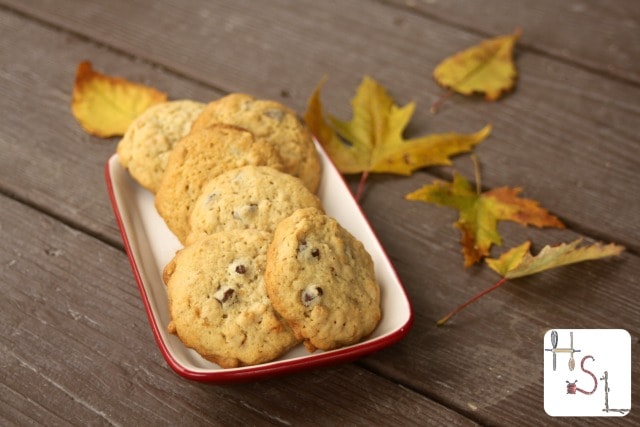 Use it in homemade granola cookies.
Make it for a gift. Make a double batch (be sure to use 2 cookie sheets) and split it up for care packages and gift baskets.
Yield: Approximately 4 Cups
Applesauce Peanut Butter Granola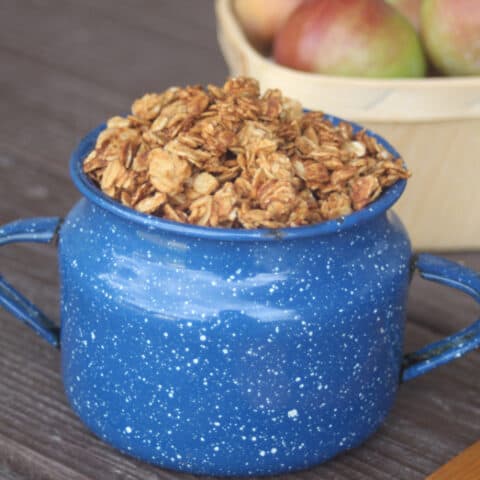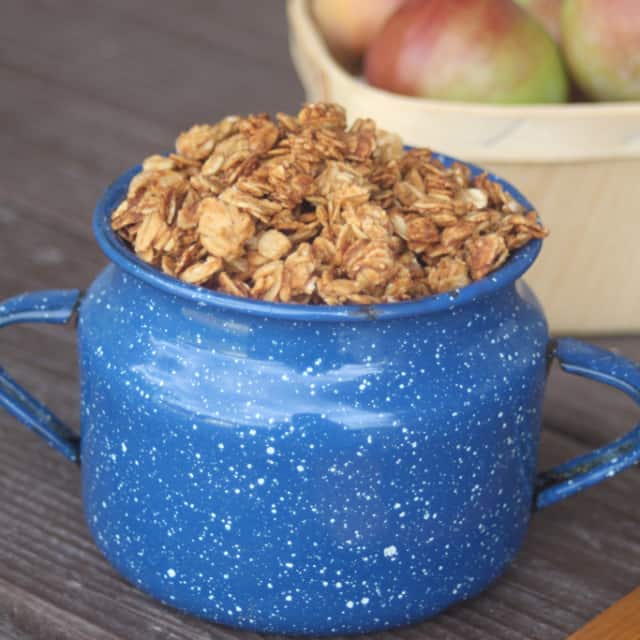 Lightly sweet and crunchy applesauce peanut butter granola is a great breakfast cereal, snack, yogurt topping and more.
Ingredients
3 Cups Rolled Oats
2 Tablespoons Maple Syrup
1/2 Cup Unsweetened Applesauce
2 Tablespoons Olive Oil
1/4 Cup Smooth Peanut Butter
1/4 teaspoon Salt, more or less to taste
Instructions
Preheat oven to 300 degrees.
Whisk together the maple syrup, applesauce, olive oil, peanut butter, and salt.
Pour the wet ingredients over the oats and mix until thoroughly moistened.
Spread the oats evenly on a rimmed baking sheet.
Place in the pan in the preheated oven. Bake for 45 to 50 minutes. Give the pan a stir every 10 minutes to prevent scorching. Bake until golden brown.
Let the pan sit on a cooling rack until the oats are completely cooled to room temperature.
Store in an airtight container.
Nutrition Information:
Yield:
16
Serving Size:
1/4 Cup
Amount Per Serving:
Calories:

106
Total Fat:

5g
Saturated Fat:

1g
Trans Fat:

0g
Unsaturated Fat:

3g
Cholesterol:

0mg
Sodium:

54mg
Carbohydrates:

14g
Fiber:

2g
Sugar:

3g
Protein:

3g
We try our best but cannot guarantee that nutrition information is 100% accurate.