I recently did some trail volunteer work at a local park. It was a group volunteer day and I wanted to take along some treats to share. Cookies seemed like a wise and easy treat to bring along. Granola cookies felt the best idea for a group of hikers and outdoor enthusiasts.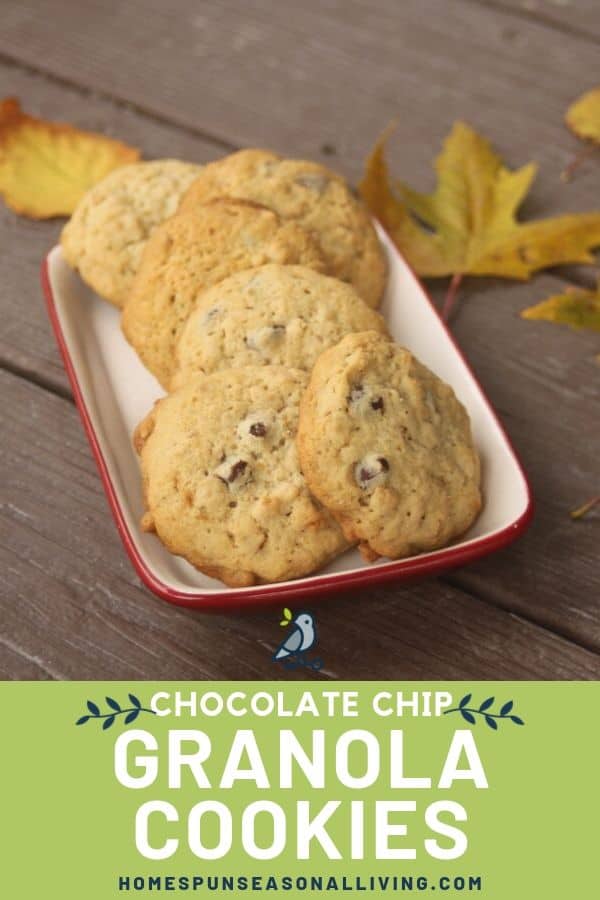 These are an easy and hearty cookies. Make them big for folks that are going to be hungry or make them small for buffet tables. They freeze well too so don't be shy in making a double batch and freezing them for later.
Options for Customization
Granola is the key ingredient here. Use something tasty and lightly sweetened.
My peanut butter applesauce granola works perfectly.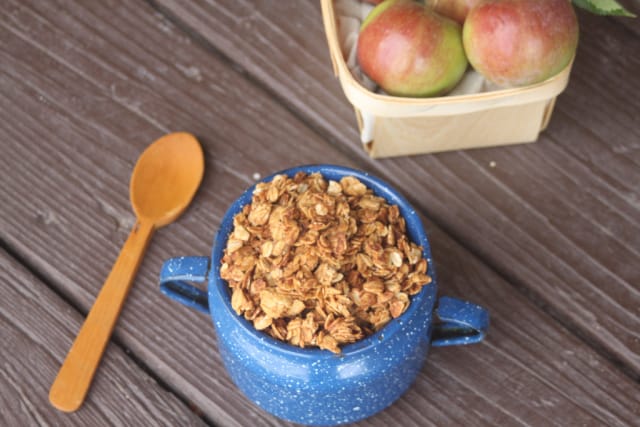 Something purchased will work too, just choose something lightly sweet and full of flavor, like these options from Bob's Red Mill.
Use regular chocolate chips for big cookies, mini chips for smaller ones. Use dark, white, or milk chocolate.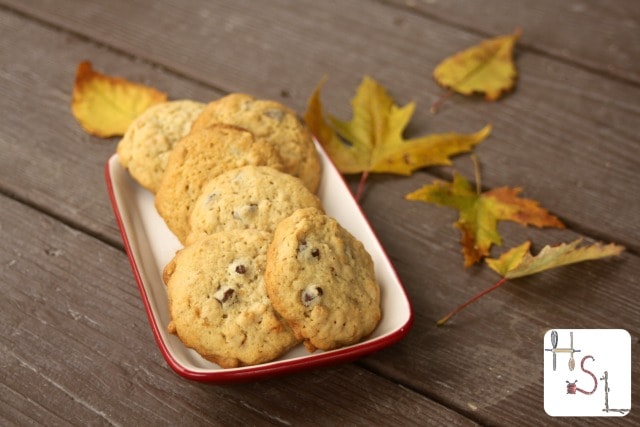 Add ½ Cup of chopped nuts or dried fruits if there aren't any already in the granola.
Yield: 36 Large Cookies
Granola Cookies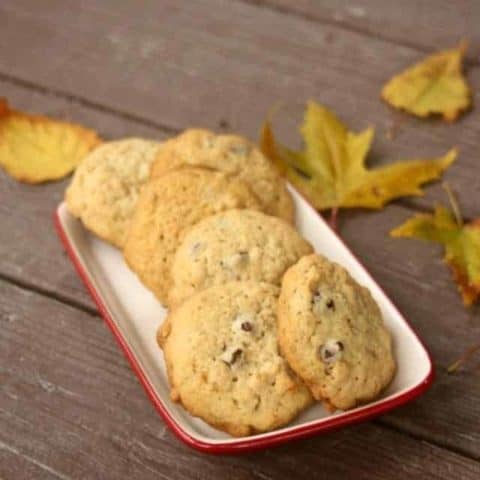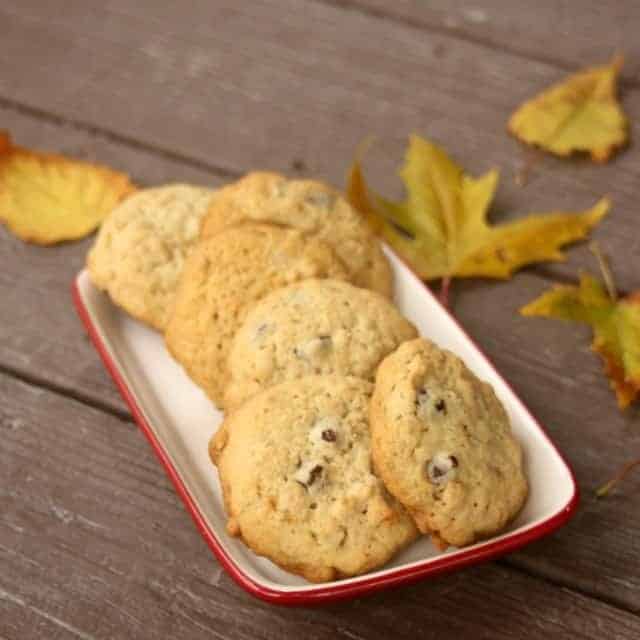 For a tasty dessert that is as at home on the trail as they are on the buffet table, bake up some of these easy and hearty granola cookies.
Ingredients
1 Cup Butter, softened
½ Cup Sugar
¼ Cup Brown Sugar, packed
2 Eggs
1 teaspoon Vanilla Extract
2 Cups Unbleached, All-Purpose Flour
1 teaspoon Baking Soda
½ teaspoon Baking Powder
2 Cups Granola
1 Cup Chocolate Chips
Instructions
Preheat oven to 350 degrees. Line cookie sheets with parchment paper or silicone bakimg mats.
Sift together the flour, baking soda, and baking powder. Set aside.
Cream the butter, sugar, and brown sugar until light and fluffy. Add the eggs and vanilla extract. Beat well.
Add the flour mixture, mixing until incorporated. Add the granola and chocolate chips, mixing until thoroughly combined.
Drop by Tablespoonfuls onto prepared baking sheets.
Bake in preheated oven for 12-15 minutes or until edges are browned.
Cool completely on wire racks.