Calendula is an amazing herb and flower. Beautiful, healing, useful, and edible. It's one of my favorite floral blooms in the garden and something I plant much of every year. If you've got some or are wanting some here are some tips to growing and using calendula.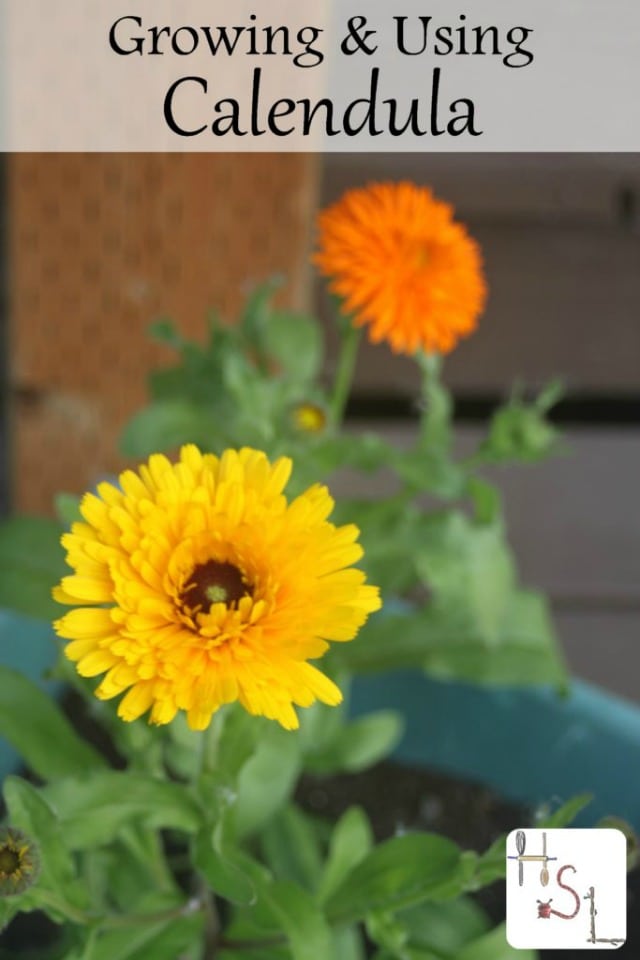 Growing Calendula
Seeds can be sown directly into the ground a couple weeks before the last frost or started indoors 6 to 8 weeks before the last frost. I always start my seeds in the greenhouse. They like full sun but will tolerate partial shade. I grow a few in pots on the porch but can say that the ones grown out in the garden with full sun do much better.
[mailerlite_form form_id=6]
Harvesting Calendula
When harvesting calendula, it's the petals we're after. Cut blooms when they're open and supple – not at all wilted or starting to dry. You can use the calendula fresh or dry it for future use. To dry, simply lay out on a shelf or tray until the leaves are crisp. Pull the petals off the plant and store them in a jar until ready to use.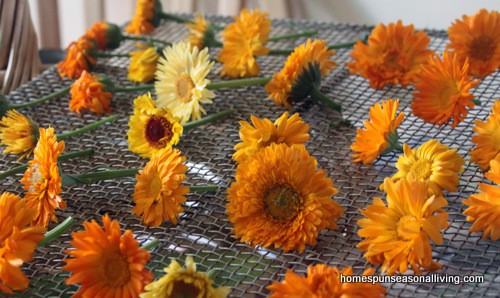 Saving Calendula Seed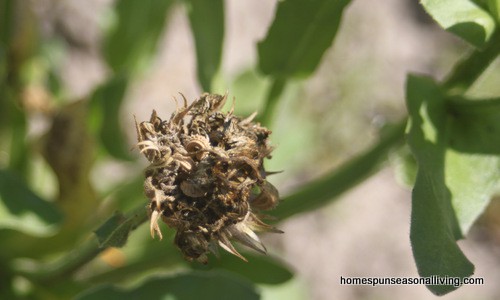 Allow the flowers to bloom and die back. The seed heads will form here. I leave them on the plant until quite brown then pull off and harvest all the 'c' shaped seeds. Keep the seeds in a dry, cool place until ready to replant.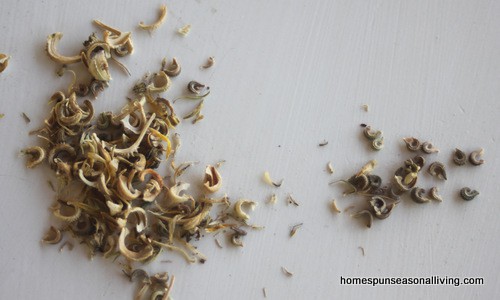 Using Calendula Medicinally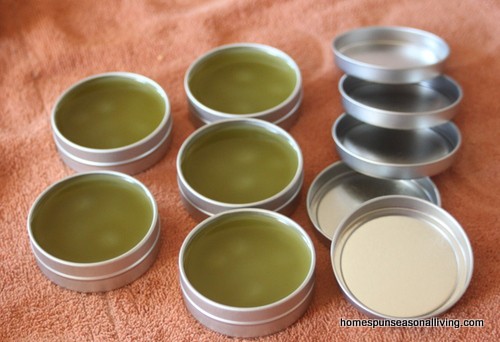 Using Calendula Topically
Calendula is considered to have many soothing and softening qualities making it a great addition to bath teas and homemade body products. These body products, like sugar scrubs, lotion bars, bath melts, and more are a great way to include a little homegrown goodness in gift baskets.
Using Calendula as Food
Toss some petals into risotto to give it that saffron-yellow color. The flavor is different but no-less-delicious and much more frugal. The fresh petals make a wonderful addition to salad and you can make cookies, soups, and more from the dried petals. Be adventurous here!
Some Additional Resources:
How about you? How are you growing and using calendula in your garden and home?