Homemade elderberry gummies are a tasty and fun way to boost the immune system during cold and flu season.
Granted elderberry syrup is easy enough to take on its own, but there maybe times for adults and children alike when an herbal gummy is a treat for the body and soul.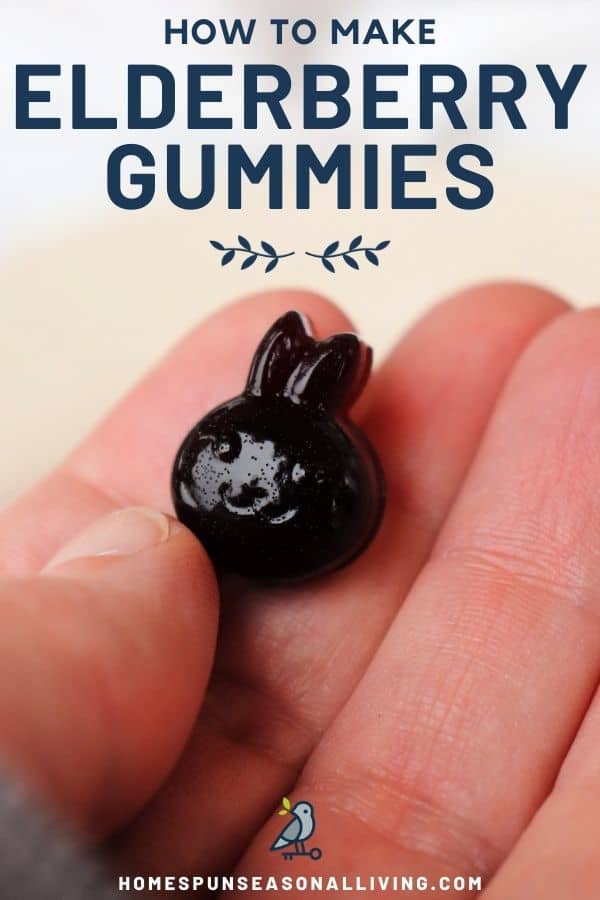 Thankfully, learning how to make elderberry gummies is as easy as making any gelatin style dessert.
Start with Elderberry Syrup
Elderberry syrup gummies start with elderberry syrup. You can make your own medicinal elderberry syrup or use your favorite brand if you don't have any homemade.
The final flavor of the gummies will be the flavor of the syrup. They will be as sweet or not as the syrup. There's no additional sugar or other sweetener added.
Keep that in mind when making your elderberry syrup or using something purchased. If you or your family don't like the elderberry syrup flavor on its own the gummies won't change the actual flavor only the texture.
Molds or Not
Most often gummies seem to come in shapes like bears or even gum drops. I happen to have molds that are animal shaped. Use those molds if you have them.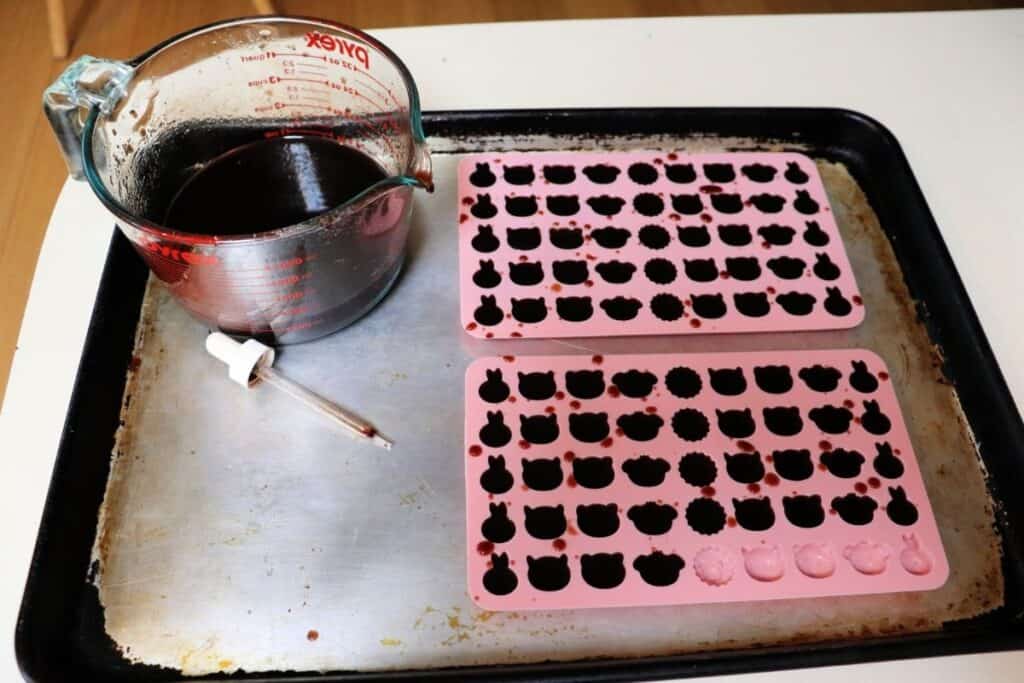 It is much easier to fill those little cavities with a small dropper but otherwise they are simple to use and cute. Cute shapes might be important if trying to get the gummies into children.
If you don't have molds and don't want to buy them. Skip the molds and simply pour the gelatin mixture into another container. A cake pan works fine, a jelly roll pan, etc. Once the gelatin has firmed up simply cut the sheet into small squares for gummies.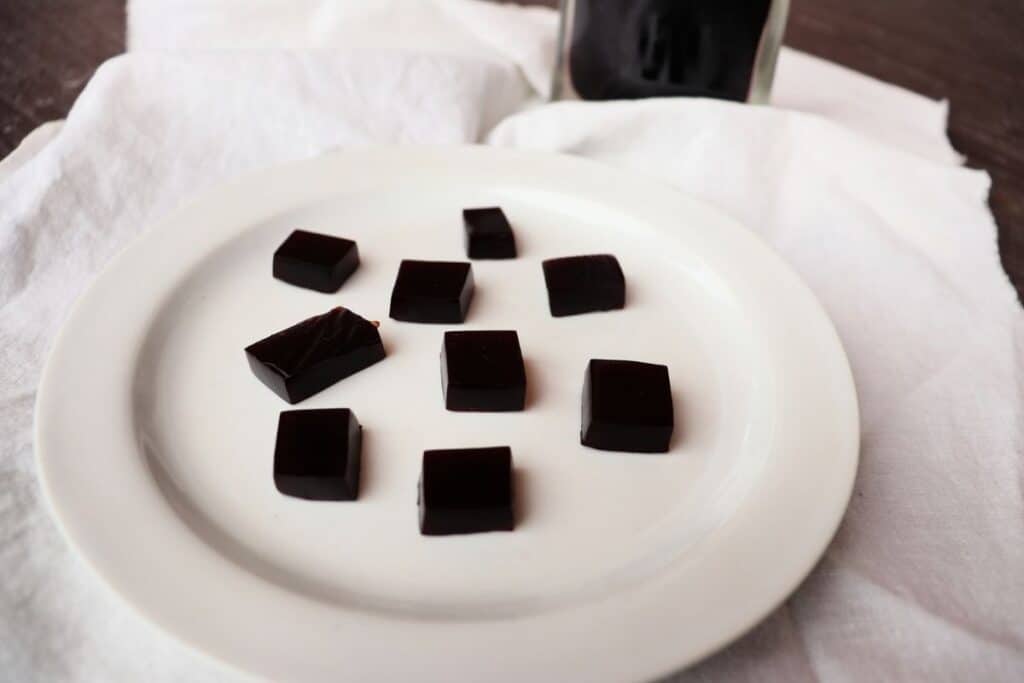 For the Immune System
Elderberries have long been studied for their ability to boost the immune system when fighting colds. That's the main point of these gummies, too.
Start eating gummies the second someone feels a cold coming on. There is no reason to take some every day. Just take them when someone starts to feel sick.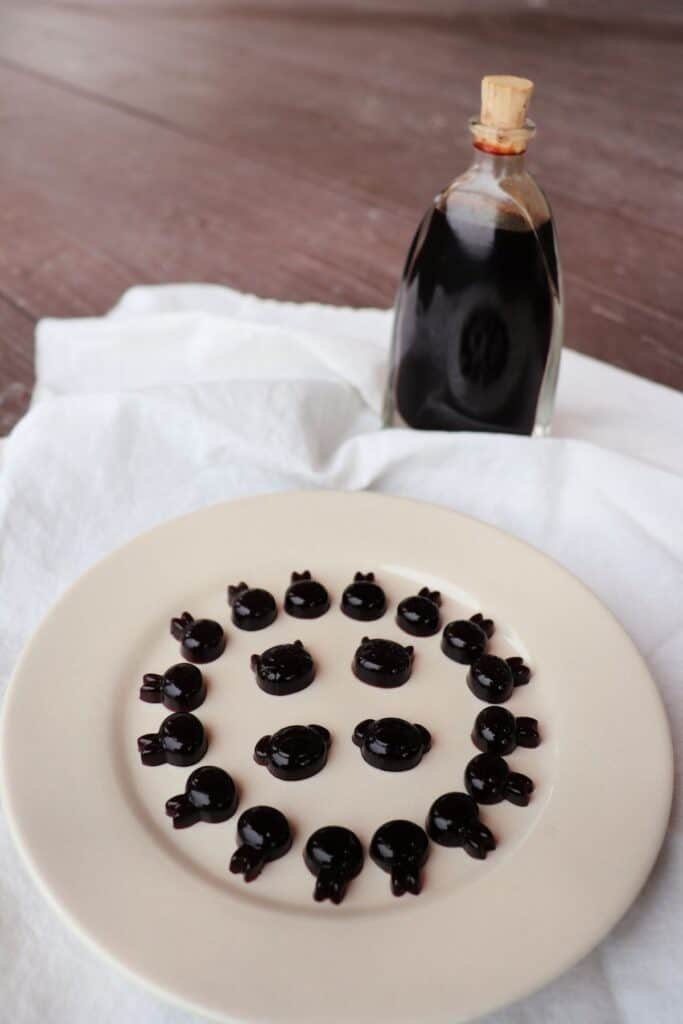 This recipe is easy to whip up in just 90 minutes (that includes an hour of chill time) meaning you can make it as soon as you or a loved one starts to feel a little 'off'.
Dosage
Normally, adults take 1 teaspoon of elderberry syrup every hour when a cold begins and until the cold ends. For gummies, take as many as needed to make that dosage (likely 1 to 3 gummies depending on the size of the mold).
Storage
The gummies should last 2 to 3 months if kept in the refrigerator. They are not shelf stable and should not be kept at room temperature.
Keep them in as airtight container as you have. Moisture and humidity will make them stick together. Stack them in layers between parchment paper to prevent sticking.
Freeze for longer term storage but the texture changes a bit in my experience.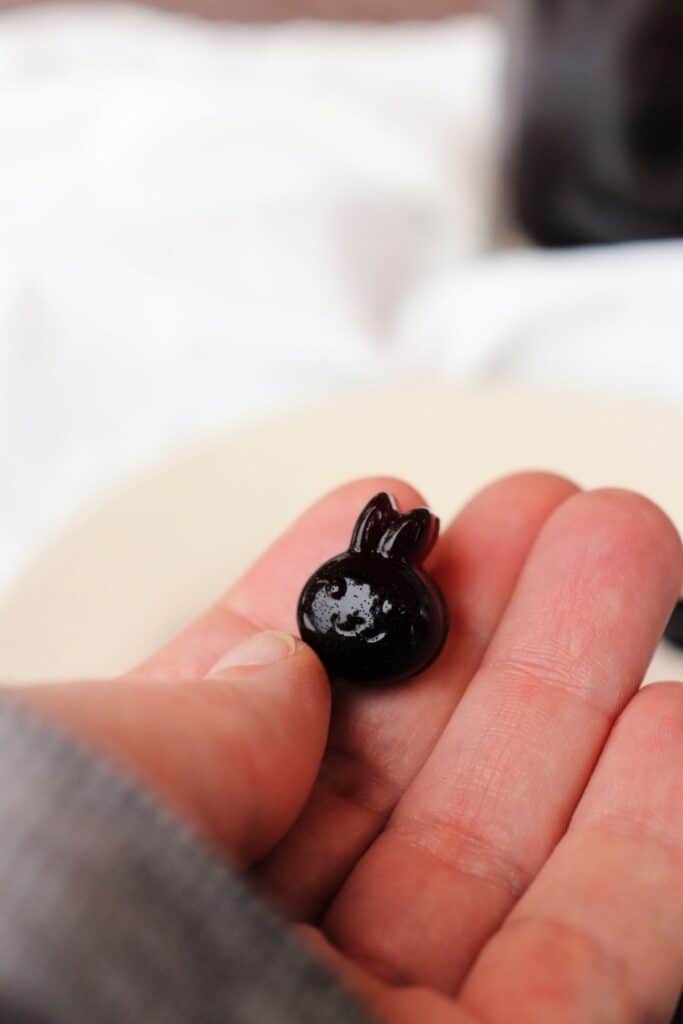 Because gummies don't last as long as syrup. Make a batch when cold season generally hits your house to be ready or make it as soon as someone starts to feel sick.
The recipe is intentionally a small batch so that it can be used in a small time-frame but if you have a large family it is easy to double to care for everyone in case the cold passes through family members.
Yield: Approximately 90 gummies
Elderberry Syrup Gummies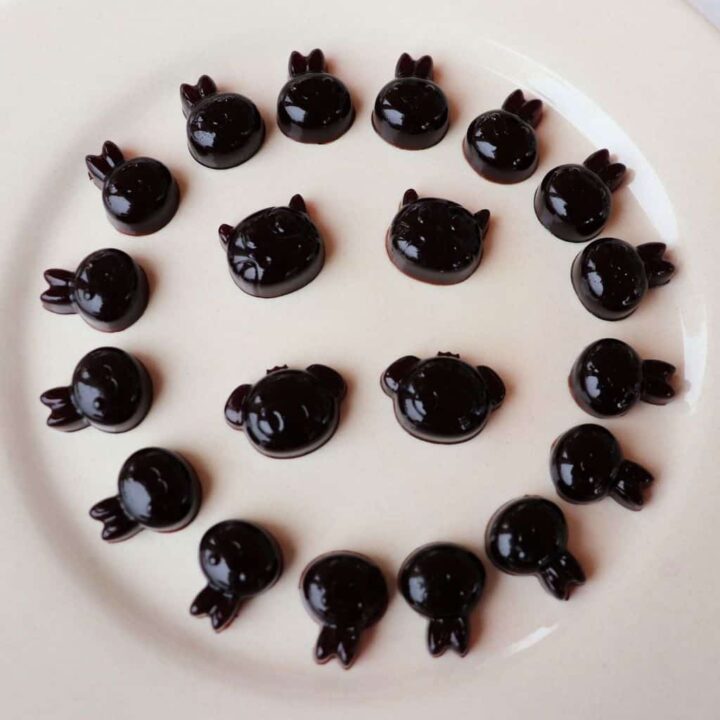 Make homemade elderberry gummies to easily get the nourishing bits into your family during cold and flu season.
Total Time
1 hour
30 minutes
Ingredients
1/2 Cup Elderberry Syrup, divided
2 Tablespoons Gelatin
1/3 Cup Hot Water
Instructions
Place silicone molds on a baking sheet or simply have a 7" cake pan ready.
Put 2 Tablespoons of elderberry syrup in a bowl or glass measuring cup.
Add the gelatin and whisk well to mix completely.
Whisk in the hot water and dissolve the gelatin.
Add the remaining elderberry syrup and mix well. Make sure all the gelatin gets mixed in and doesn't settle to the bottom of the bowl.
Pour the mixture into the cake pan or divide between the gummy molds.
Place the container in the refrigerator and chill for about an hour or until firm.
Remove from molds or cake pan. If using the cake pan, use a sharp knife and cut the sheet into bite size gummies.
Put the gummies into a glass jar or other airtight container and refrigerate.
Use up the gummies within 2-3 months.
Recommended Products
As an Amazon Associate and member of other affiliate programs, I earn from qualifying purchases.
Nutrition Information:
Yield:
90
Serving Size:
3 gummies
Amount Per Serving:
Calories:

4
Total Fat:

0g
Saturated Fat:

0g
Trans Fat:

0g
Unsaturated Fat:

0g
Cholesterol:

0mg
Sodium:

1mg
Carbohydrates:

1g
Fiber:

0g
Sugar:

0g
Protein:

0g
We try our best but cannot guarantee that nutrition information is 100% accurate.