Several years ago, I saw Breadseed Poppies advertised in a seed catalog and just had to give it a try. They've been part of my garden every year since. They're beautiful and tasty. A gardener needs a big patch to get any sizeable harvest, but a small harvest is worthwhile and makes those holiday poppy seed cookies take on an every deeper meaning. The flowers are beautiful too and that is reason enough to have some growing in your garden. If you want to include them in your garden plans for next year, here's how to grow, harvest, and use breadseed poppies.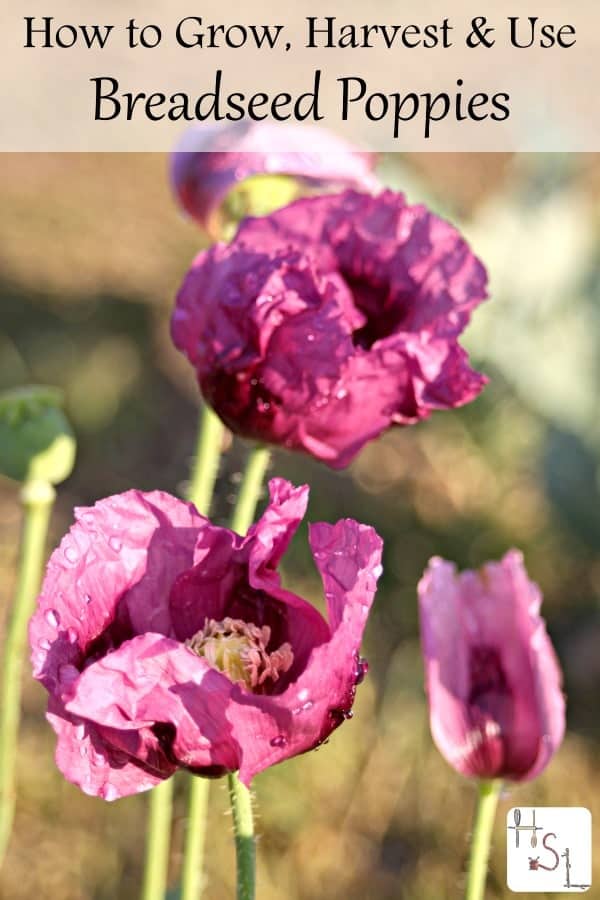 How to Grow Breadseed Poppies
These poppies do best with a cold start. Plant the seeds as early in the spring as the soil can be worked. The seeds are small so plant them in a row or broadcast in a bed. As the plants sprout, thin them to 6 to 8 inches apart. The plants like full sun and moist, rich soil.
[mailerlite_form form_id=6]
How to Harvest Breadseed Poppies
After the flowers bloom and the petals fall off, the seedpods form. Allow these to dry on the stalks. The seeds will shake inside when the pods are dry enough to harvest. If you wait too long, the pods will crack and seeds will spill on the ground, this will allow for self-seeding for next year but robs you of seeds for baking.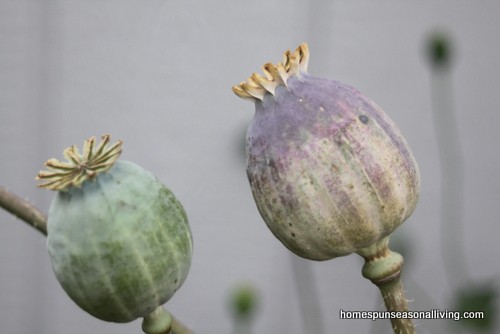 Cut the pods from the stalks and bring them inside. Cut the tops off and shake the seeds out into a bowl.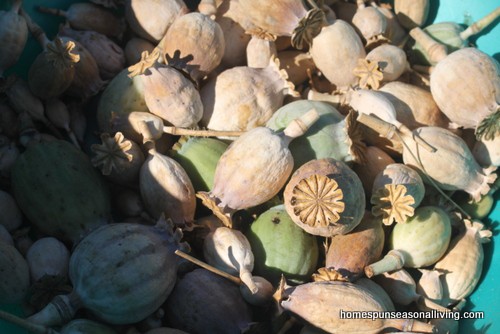 To be extra safe, spread the seeds out on a baking tray for a week just to make sure they're completely dry. Store in an airtight jar until ready to use.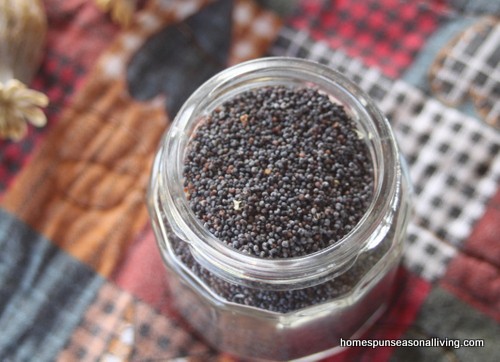 How to Use Breadseed Poppies
Traditionally poppy seeds were used in place of nuts when they were more expensive or difficult to find. Feel free to use poppy seeds in cookies, breads, muffins, and more.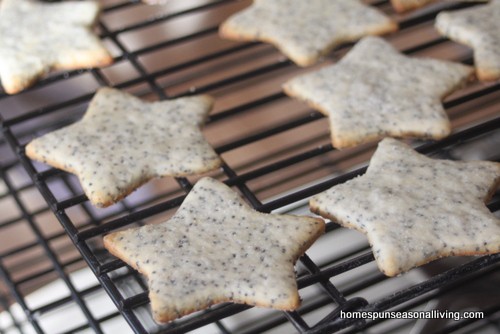 Here are a few ideas to get started:
What's your favorite poppy seed recipe?