Homemade bath salts are an amazing bit of self-care. They're also wonderful and easy gifts. Make bath salts to keep or give in less time than it takes to make dinner with this easy method.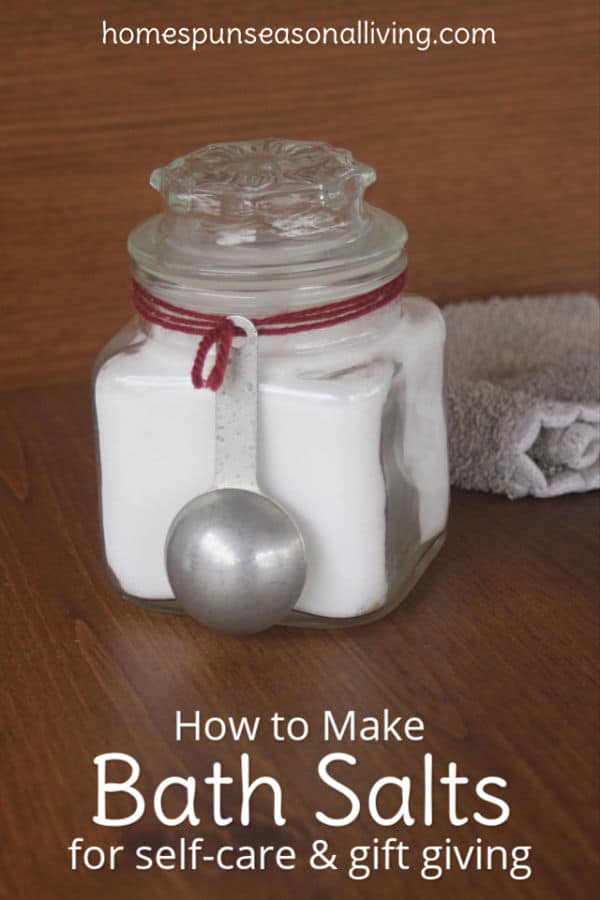 Why Use Bath Salts?
Primarily bath salts give us a nice way to soak our bodies and relax our minds. They give us a safe way to get the benefits of essential oils safely into bath water. When Epsom salts are used, they can help ease sore muscle pain, flush toxins from the body, and reduce joint inflammation.
With that in mind is there any reason not to make them for ourselves or to give them away to loved ones?
How to Make Basic Bath Salts
Mix everything together and store in an airtight jar.
To Use: Mix 1/4 Cup in a warm bath.
Options for Customization
There are endless recipes and ideas for bath salts, here are a few to consider: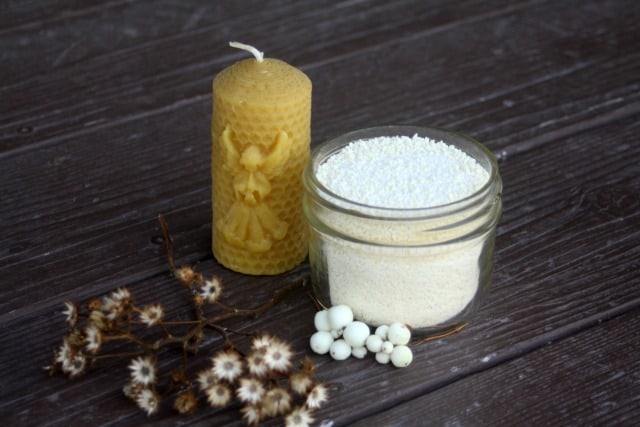 How to Give Bath Salts as a Gift
Make a big batch, double or triple the basic recipe. Then put the salts into a basic canning jar or find some cute jars at the local thrift shop. After the jar is full, add a ribbon and a pretty label. Finally, tie a cute little scoop to the jar for an added touch. It's that simple.
Bath salts make a great addition to holiday gift baskets or a simple hostess thank you gift.
To mail bath salts, pack them in plastic or cellophane bags to avoid shipping fragile glass and keep the postage a little more frugal.