Avoid the holiday madness by choosing to live a bit more seasonally and intentionally. Doing this early will keep the holidays simple and the stress away.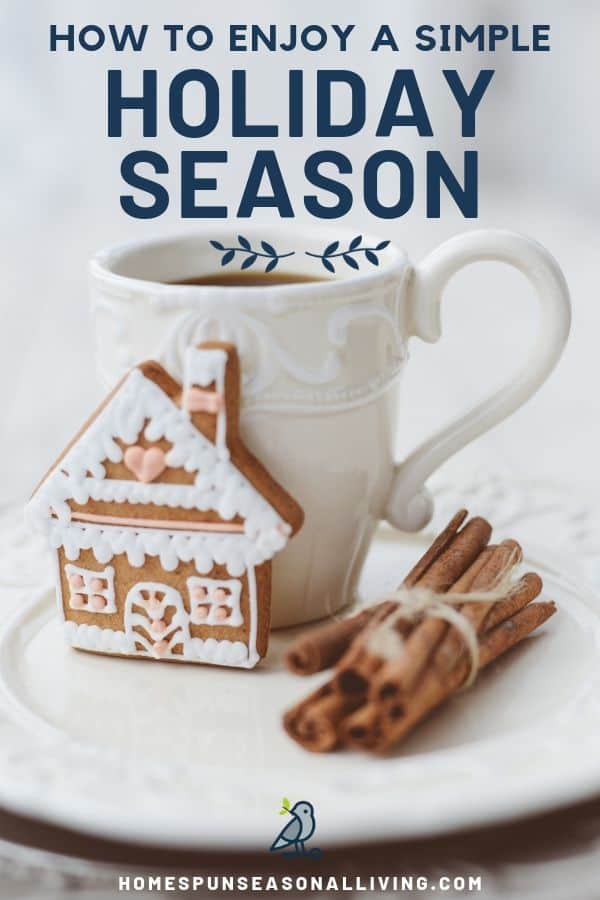 Set Priorities
Do this early so that there's no getting swept up into something later. Have a conversation with everyone in the house at dinner, ask questions, take notes, find real answers. A few places to start:
What is it that you and your family want to make happen this holiday season? What is important to you? This isn't going to look like the list I or your neighbors' create – this is deeply personal, please keep it that way.
How much do you want to spend? How much can be spent without blowing the budget or going into debt?
Who do you want to give gifts too? If you want to cut back on exchanging gifts, make that known to extended family members and friends well ahead of time.
How much crafting do you want to do? Keep it reasonable and avoid those all-nighters finishing up the PJ sets for all the cousins.
Get Comfortable with Making Choices (& Saying No)
Someone is going to invite you to a party unexpectedly. There will be last minute functions and surprise visitors. A community organization will have a concert that is new this year. Something will come up that was not planned for in the priorities set by the family.
Remember that no one can do it all or even try to do it all and stay sane.
Choose and be proud of that choice. Make choices based on the priorities set by the family. Remember that when we say yes to one thing, we have to say no to something else. Choose what's right for you and your family and don't feel pressure to change that.
Step Away from Social Media
Social media can be a wonderful thing but it can also be a complete nightmare. It can be a land of comparison even subconsciously. It's okay (more than okay, I promise) to mute some friends or to take a complete sabbatical from social media for a little while.
More than just pressure from friends and family, social media is a constant marketplace. Advertising is constantly in front of us in social media. This marketing and advertising seeps into our thoughts and desires without even truly realizing it. Be aware of it and put up your guards.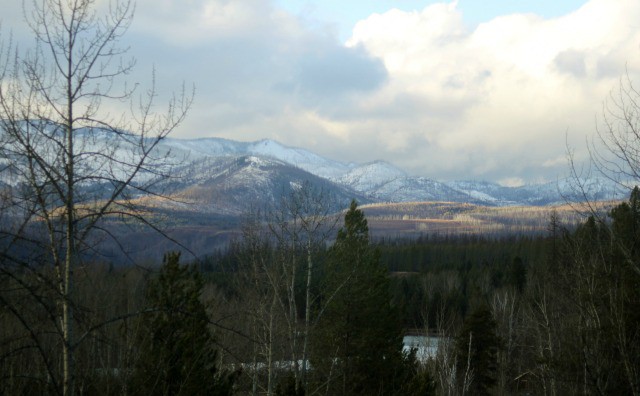 I actively choose to live a very simple, intentional life and have been doing so for well over 20 years and I can still get sucked into comparison thinking. I set very clear priorities about who and what gifts were going to give and yet I can still get swept up in it all. This happens without even truly realizing it when I think about doing just 1 (or 3) more care packages or baking up that new sugar cookie recipe I saw on Pinterest.
If stepping away just feels to impossible. Watch how it makes you feel and act accordingly. Be intentional in how you use it and with whom you interact (this is true all the time, not just the holiday season). Remember no one has as consistently perfect of a life as is pictured in most Instagram feeds, no one.
Watch the Sugar
Indulge in the pies and cookies but watch the sugar intake. Too much sugar makes us all irritable. It seems like our modern society is one giant sugar fest from Halloween through New Year. This weakens our immune systems and drains our energy.
There is most definitely a place for sweets in a balanced, healthy diet but be sure to keep it balanced. Eat the foods of the season, they're comforting and nutritious. Things like soups made with root vegetables and winter squash. Feast on the local turkey or ham. Truly, this will go a long way into keeping everyone feeling less chaotic.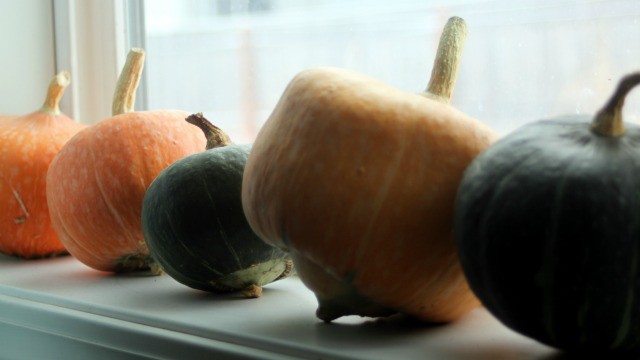 Be Present
Focus on those priorities and live each moment as it comes. There is so much joy to be found in daily, intentional living. We all fail at this from time to time – progress not perfection.
Enjoy the snow, if and when it comes. Smile at the sunshine. Revel in icing coated faces and tables during the cookie making day. Try to stay present in this moment without worrying about the next or what 'must' be done.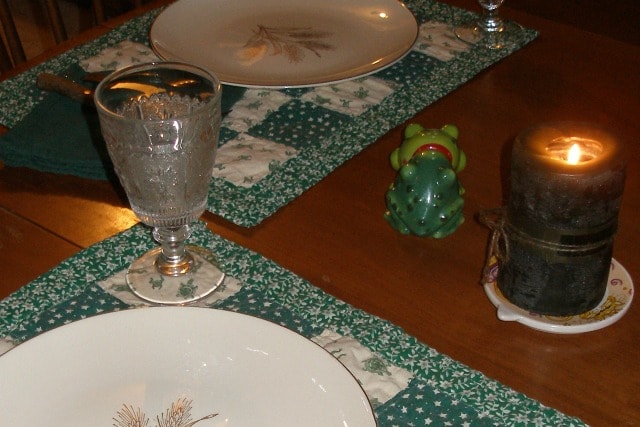 It is possible to avoid the chaos and find calm this holiday season and always. Take a deep breath, intentionally follow those priorities and celebrate (or not) in the fashion that best suits your goals and life.