Mint is a productive, almost invasive plant in the home herb garden. That productivity is an amazing boon for folks that enjoy mint and the folks that love to give homemade & homegrown gifts to them. Gather large bunches and make these easy homegrown mint gifts now to give later.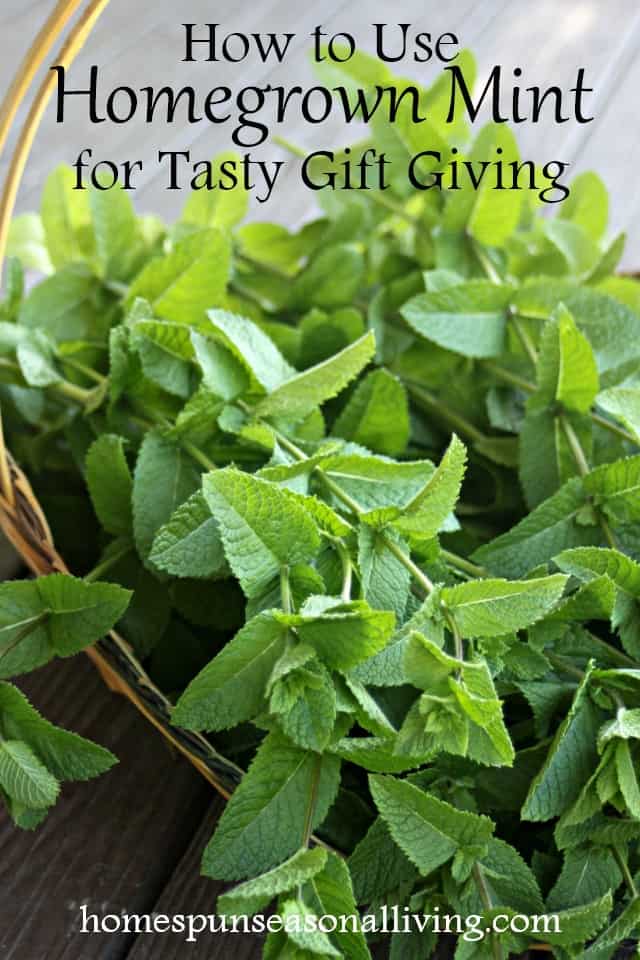 Mint Infused Honey
One of the easiest and most delightful things to do with mint, in my opinion, is to pour a bunch of honey over it and let it sit. Fill a jar half full of fresh mint. Pour honey over the mint leaving 1″ of headspace in the jar. Stir well. Cover with a lid and let sit in a sunny window for a month. Strain the leaves from the honey (eat those, they're tasty). Pour the infused honey into decorative jars for simple, tasty gifts.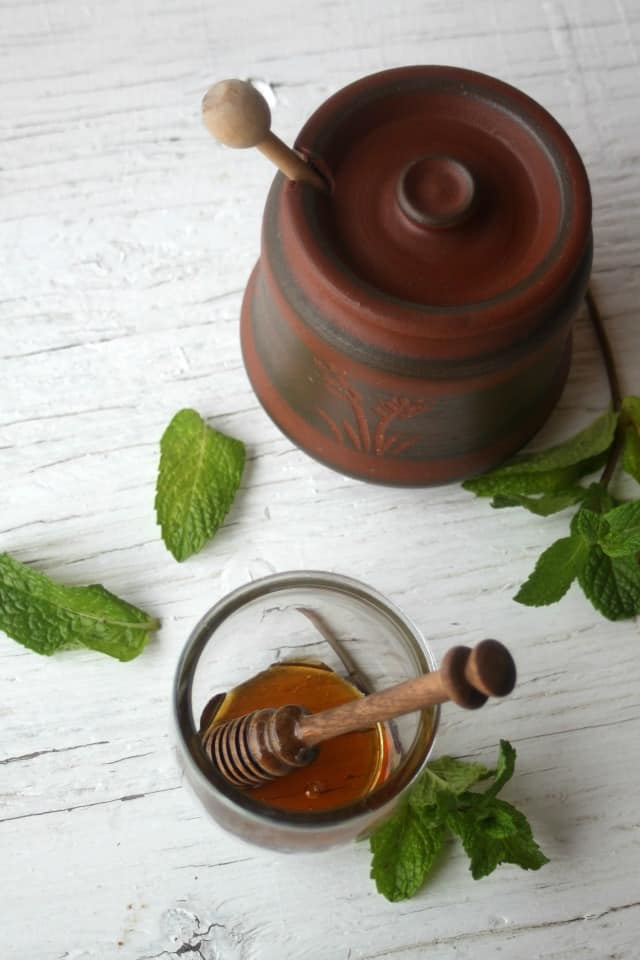 Mint Extract
For the avid baker on your gift list, a homemade mint extract is the perfect thing. Fill a jar 3/4 full of fresh mint leaves, cover with vodka and put on a lid. Give it a shake and let it sit in a dark cabinet for a month. Shake it when remembered. Strain the leaves from the vodka and squeeze the liquid from the leaves. Pour the finished extract into small brown bottles and add labels.
Mint Jam & Jelly
Mint jelly is a traditional accompaniment to lamb and is also great in cookies. Here are some tasty options: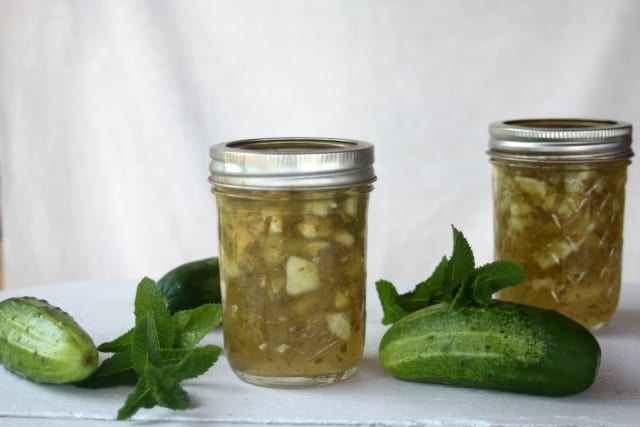 Mint Tea
This is nothing more than dried mint leaves. Simply tie up bunches of homegrown mint stems and hang to dry out of direct sunlight. Once dry, strip the leaves from the from the stems and store in jars.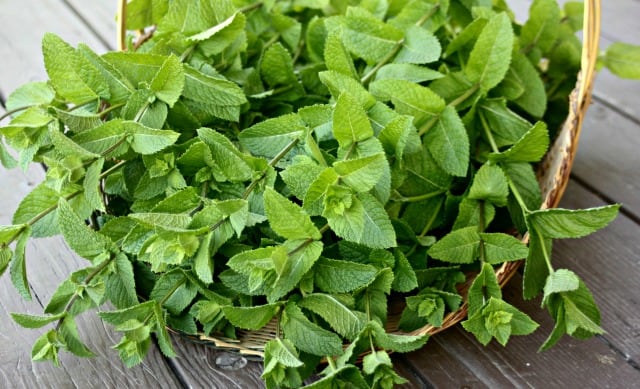 To give as a gift: Package loose mint leaves into pretty jars and tie a tea ball to the outside. Make up individual tea bags (these come ready made to fill and seal with an iron) and package a dozen or so into a pretty tin or jar.
Mint Valerian Cordial
Make up a big batch of this simple nightcap and put in decorative bottles to give loved ones struggling with insomnia.
Before the summer fades, gather those fresh stems of mint and get gift making. Doing it now will save tons of time and stress later. Make the actual gifts now and save the fancy bottling and label-making for later when the merry making happens.
What's your favorite way to give fresh mint?