Lilacs are not only a beautiful and fragrant but also completely edible. These delicate flowers provide a beautiful and lightly floral touch to many recipes. Recipes like these lilac cornmeal cookies that have a floral flavor packed in a crunchy treat.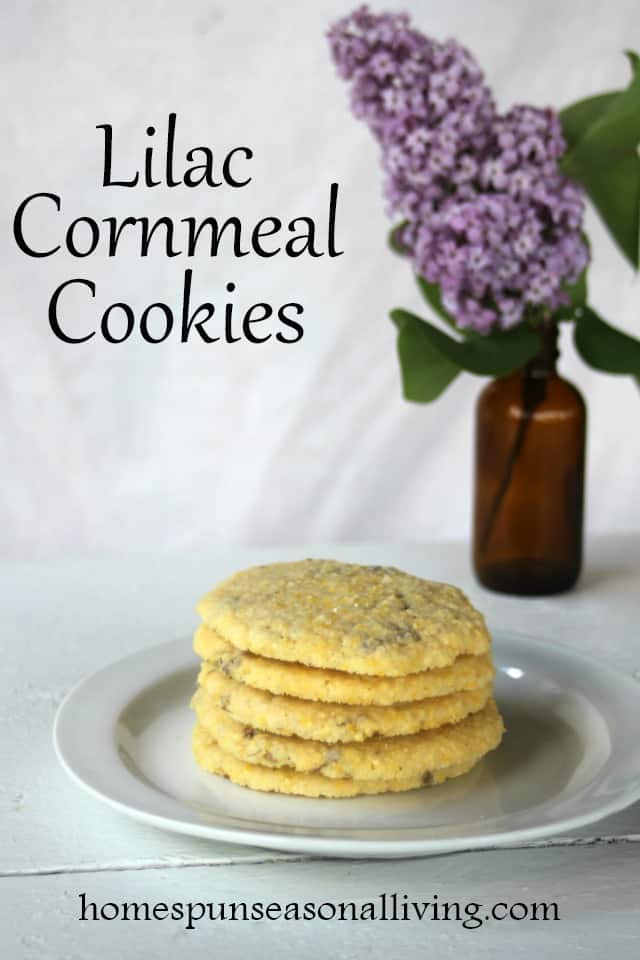 Taste is Lighter than Fragrance
I have known that lilacs were edible for a long time before eating them. It was their amazing fragrance that kept me from eating, I was very much worried that they would taste like they smell and that wasn't very appealing to me. These Lilac Cornmeal Cookies are quite amazing and while there is definitely a light floral taste, it is not as heavy as their fragrance.
Only the Blossoms
For these cookies, only the flower blossoms are needed. Skip the stems and green bits. This is a little bit of work but not terrible or backbreaking by any means. Simply hold the bloom over a bowl and snip off the flowers.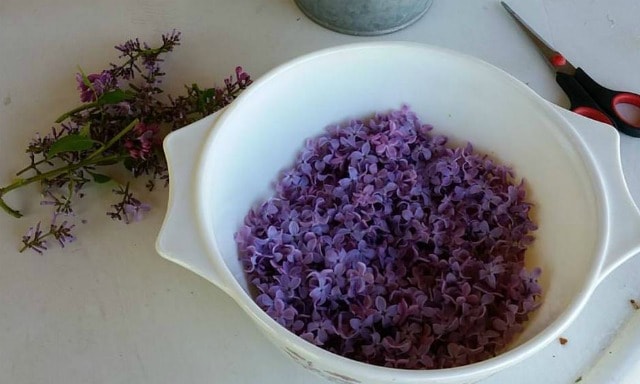 Simple Yet Delightful
These are quite delightful in flavor and appearance, those bits of blossoms add just a hint of color and beauty to the cookie. These cookies would be great a little afternoon tea for kids or adults. They freeze well too, so don't be shy in making a big batch and saving some for after the blooms fade.
Lilac Cornmeal Cookies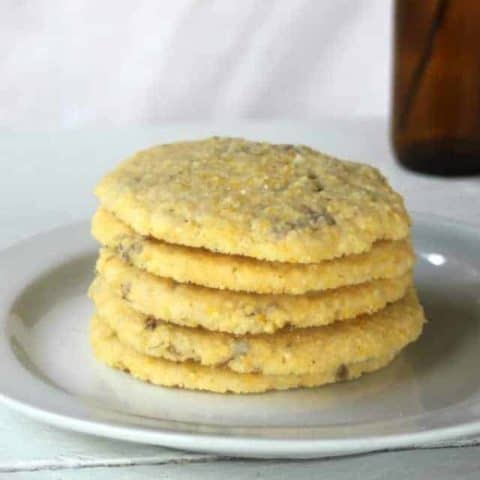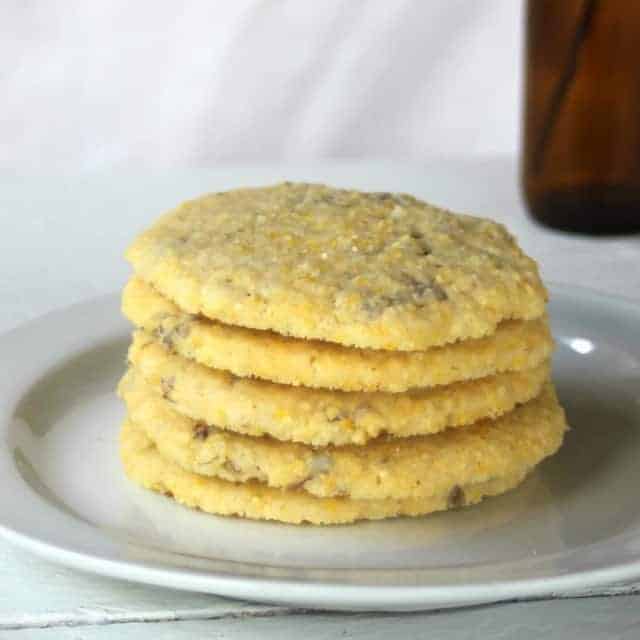 Bake up some floral treats perfect snacking and gift giving with the edible flowers of spring and summer with these perfectly crunchy lilac cornmeal cookies.
Ingredients
½ Cup Butter, softened
½ Cup Sugar
½ teaspoon Vanilla Extract
1 Egg
¾ Cup Flour
¾ Cup Cornmeal
¼ teaspoon Salt
½ Cup Lilac Blossoms, just the blossoms pulled from the stem, no green parts
Instructions
Preheat oven to 325. Line a cookie sheet with parchment paper or silicone baking sheet.
Whisk together the flour, cornmeal, and salt. Set aside.
Cream together the butter and sugar until light and fluffy. Add the egg and vanilla, mix until thoroughly combined.
Add the dry ingredients to the butter and mix well. Fold in the lilac blossoms.
Using a cookie scoop drop the cookies about 2" apart on prepare baking sheets. Flatten each cookie with a glass dipped in sugar to prevent sticking.
Bake in preheated oven for 20 minutes or until lightly browned. Cool on wire racks before devouring.