Lilacs are such a lovely part of spring and summer in my opinion. They're gorgeous and their amazing scent fills the air in my little town every year, making every a walk a complete sensory experience. The flowers are also completely edible. Get creative in your kitchen this spring with these ways to eat lilacs.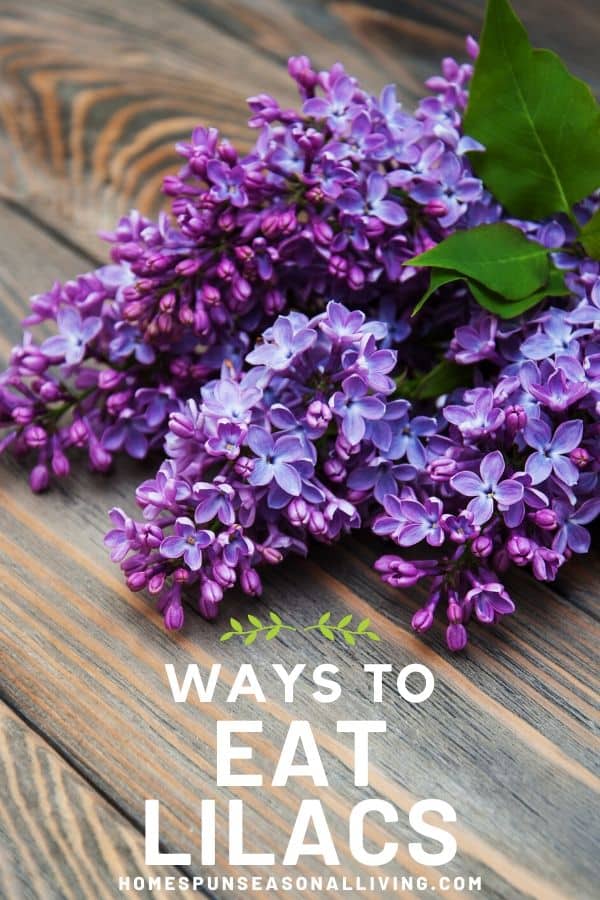 Preparing Lilacs for Eating
Use only unsprayed lilacs. Rinse the flowers under running water. Let dry. I often give them a spin in the salad spinner to remove excess water.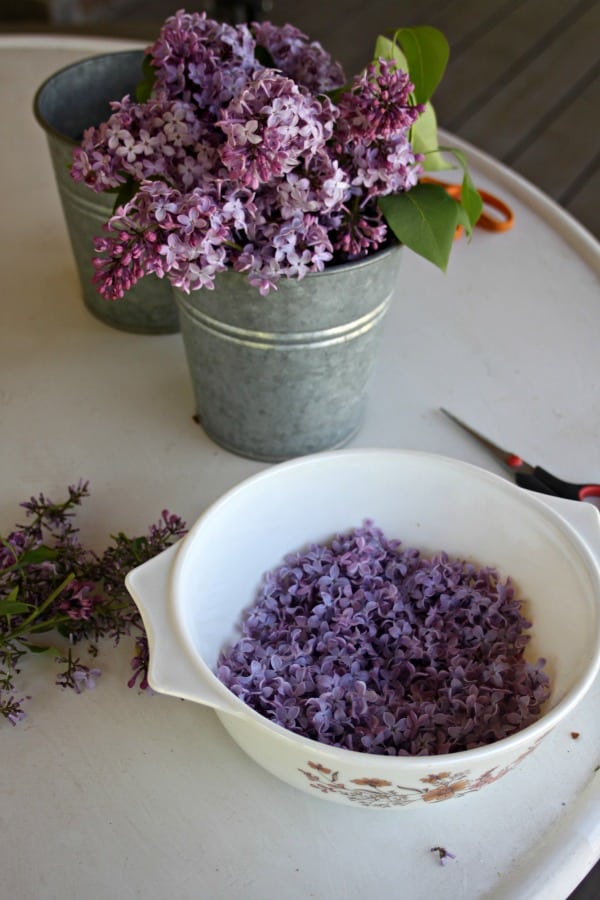 Strip those flower blossoms from the stem. I find it easiest to do this with a pair of scissors over a bowl. Just snip getting the tender bloom and avoiding the tough, woody stem. This is a little bit of a process but is a nice way to sit on the porch on a lovely day.
Drinking Lilacs
Make a cordial by covering those blossoms with vodka and let it sit in a dark cupboard for 2 to 4 weeks. Strain, that now lavender-colored alcohol, and use in all your favorite cocktail recipes. Make big batches and put into pretty bottles for gift giving.
Homebrew those lilacs into some homemade wine.
For the non-drinkers and kids, make a simple syrup by simmering 1 cup of water with 1 cup of sugar for 10 minutes. Add 1 cup of lilac blossoms to the warm mixture, cover and let steep 20 minutes. Strain and refrigerate. Use this simple syrup to flavor and sweeten iced tea or to make homemade Italian sodas.
Preserving Lilacs
Infuse lilacs into vinegar for a floral vinegar that would make a delightful salad dressing on those strawberry and spinach salads.
Preserve the blossoms and flavor by making lilac sugar, a delicately infused sugar perfect for baking and more.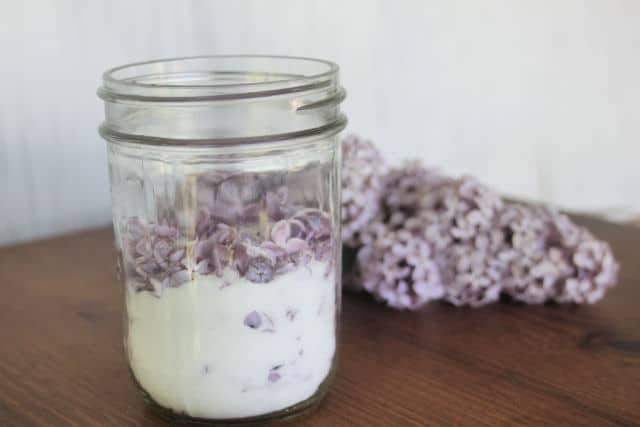 Cover those blossoms with an egg white and sugar, let dry. These candied lilac blossoms are a labor of love but make for beautiful cake decorations.
Lilac jelly is beautiful and tasty. Make a couple of batches now and store for thank you and holiday gifts later.
Eating Lilacs
Lilacs seem to have a perfect affinity for sweets. Toss a few into salads for savory use but consider using them for simple and showstopping desserts.
Have lilacs for breakfast or afternoon tea by folding the blossoms into scones.
Add the blossoms to creamy and comforting rice pudding.
They're delicious tossed into cake and make for a beautifully simple decoration too.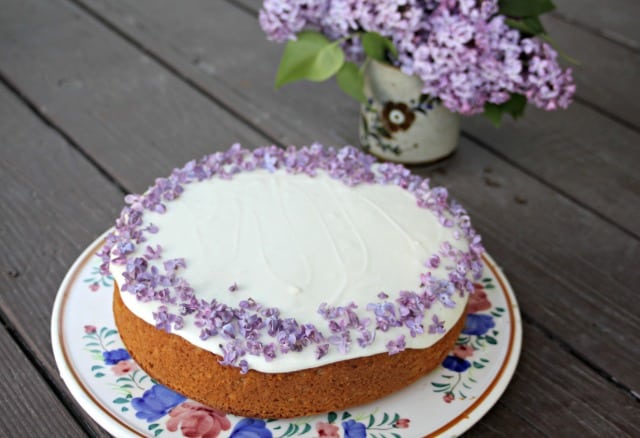 Make single serving lilac cream tarts for a buffet.
Their color and delicate flavor match nicely with crunchy cornmeal cookies.
Mix lilacs and blackberries for a fluffy and decadent pavlova.
So this spring and summer get out there and bring lilacs not only to the table as centerpieces but also as part of the meal itself with these easy ways to eat lilacs.