Making herbal dream pillows has been a part of my crafty life for a very long time.  They started as a very rudimentary exploration of aromatherapy. I knew lavender smelled good and was good for relaxation. It was that simple notion that started me down a crafty and herbal path.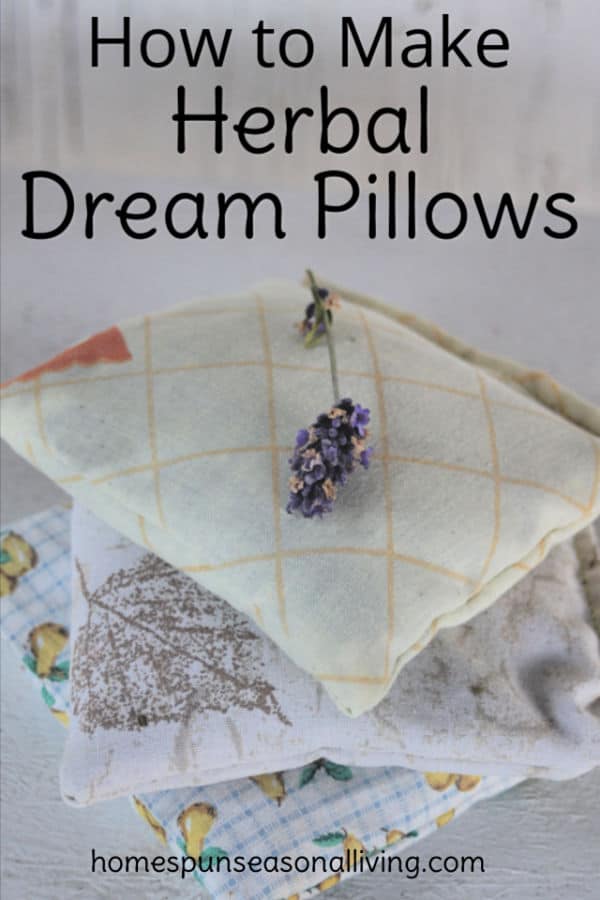 As I've learned more about herbs and their various benefits not just their fragrance, I've incorporated that knowledge and experience into my crafting. Making herbal dream pillows is an easy and fun way to not only encourage restful sleep and vivid dreaming, but also a way to share your homegrown, dried herbs with those you love in beautiful packages.
Materials Needed to Make Herbal Dream Pillows
Fabric cut into 6 Inch Squares – thin cotton is best to let the scent through (I often use old sheets)
Needle & Thread
Herbs of Your Choice (see below for ideas)
Sew Pillow Cases
Place two squares of fabric with right sides together.  Sew three edges together, Using about a 3/8″ seam allowance. Don't stress about the seam allowance, a little more or less isn't going to hurt anything. Sew the fourth edge together, but don't finish it, leave about 2″ unsewn and open. You can do this sewing with a machine or by hand (learn how to sew a variety of hand stitches here).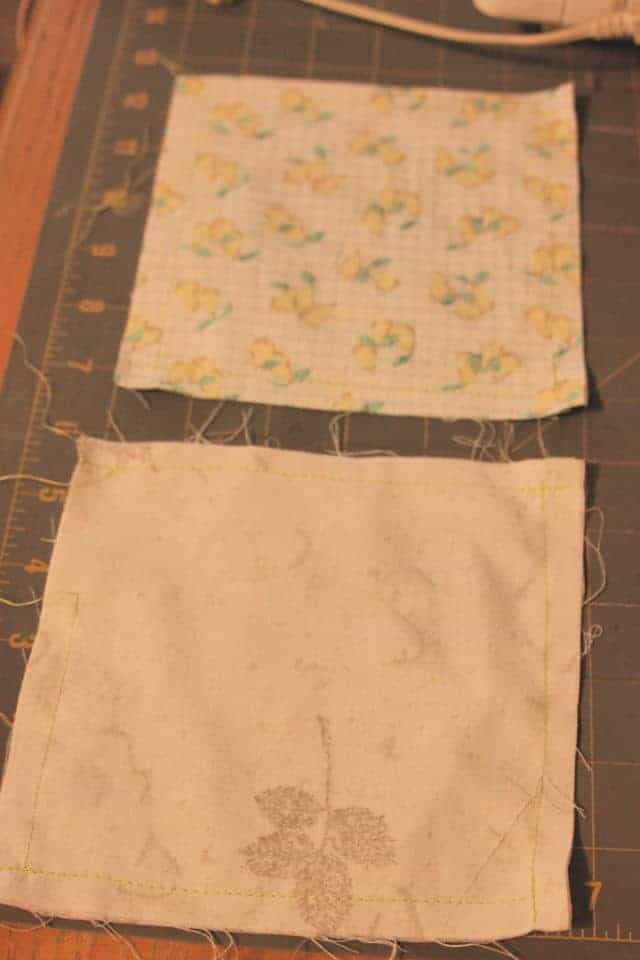 Using that opening, turn the pillow case right-side out. Use a chop stick, knitting needle, or crochet hook to push the corners out.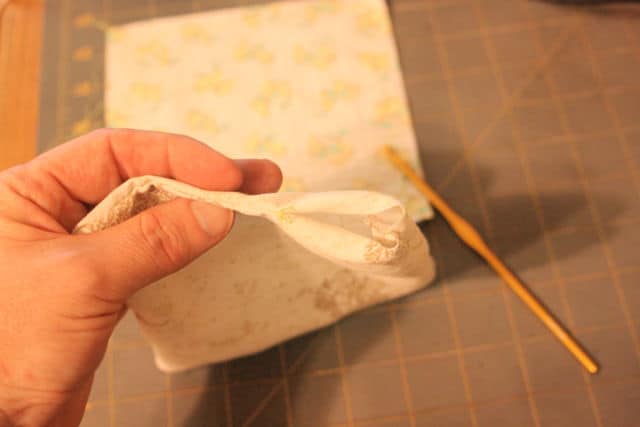 Fill Pillow with Herbs
Loosely fill the pillow with your desired herb or herb combination – don't overfill, it makes it very difficult to sew up that opening when it's overflowing. Do this filling over a bowl to easy collect any spillage. A funnel makes filling quick and easy. Simply use a rolled up piece of scratch paper.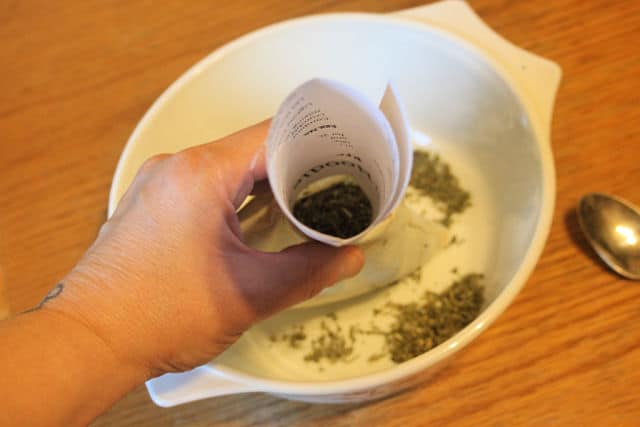 Finishing the Herbal Dream Pillow
Tuck the raw edges of your opening inside the pillow and sew that opening closed. Clip off the strings and be sure to remove any herbs that might be sticking to the outside.
Your pillow is now ready for use or giving.  If you're giving it away, you might want to tell the recipient which herbs are inside and why you picked those.
Herbal Combinations for Dream Pillows
Use any good smelling herbs on hand for filling dream pillows. I tend to use things that are homegrown most of the time like lavender or anise hyssop. However, certain herbs are better for certain things, here are some suggestions from my good friend and herbalist, Kristine Brown:
Inspire meditative dreams with any of these singles or combined Cedar, Sage, and Mugwort.
Get restful sleep by using Chamomile, Hops, Lavender, Rose, and Sweet Annie either by themselves or in combinations.
Beyond being used for sleep and dreams, these pillows can also be used to help with physical ailments of the body:
Clear stuffed sinuses with Eucalyptus and Rosemary.
Find headache relief with Peppermint and Lavender.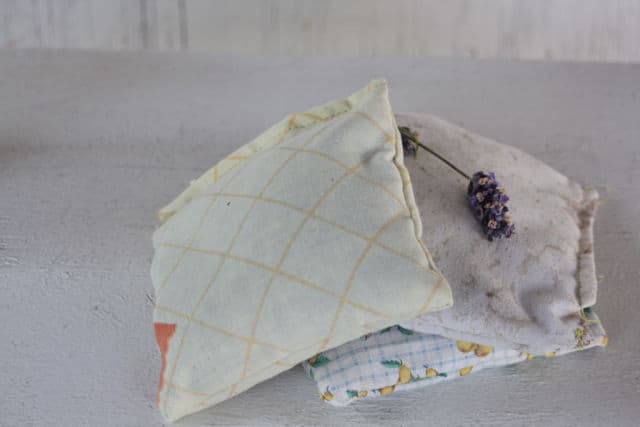 Other Dream Pillow Resources