Beets are a favorite garden crop around here. We love to eat them roasted when they're fresh but they're also one of our favorite vegetables to preserve as well. Save some for yourself by using one of or more of these 5 ways to preserve beets.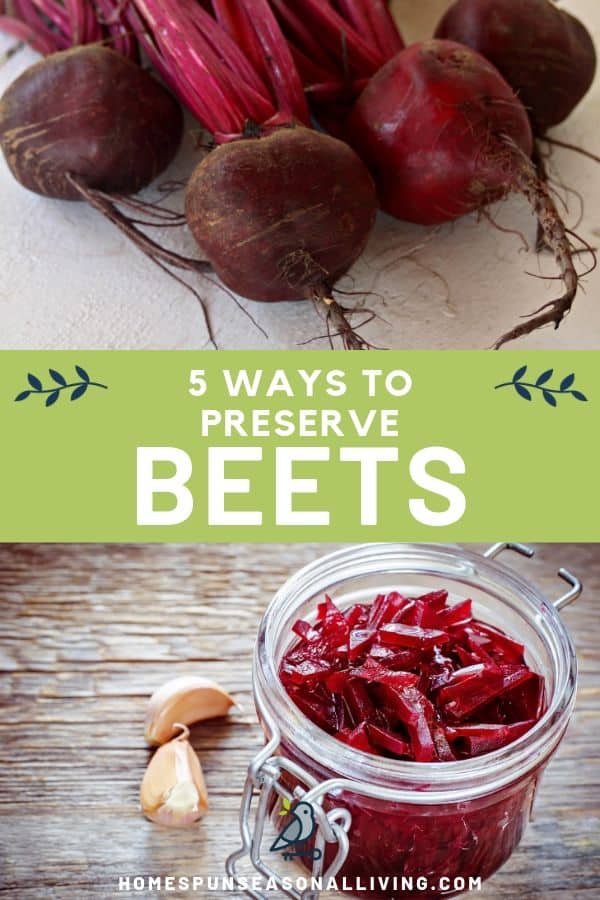 How to Peel Beets
Beets are one of the few vegetables I peel, thankfully it's an easy process.
Trim the beets, leaving 1 inch of the leaf stems and 1 inch of the root attached. This prevents too much bleeding. Put the beets into a pot and cover with water. Bring to a boil and keep boiling for 20 to 30 minutes. Rinse under cool water. Cool just enough to handle. The skins should slip right off with a simple push of the fingers, if they don't boil for a bit longer.
Save the greens – they can be eaten fresh or preserved too.
1. Pressure Canned
This is the way we preserve beets most of the time. It makes for a quick and easy side dish, mixes well into soups, and purees easily for desserts even.
[mailerlite_form form_id=3]
Beets need to be hot packed. Once the beets are peeled, chop and pack into jars. The beets should still be warm from the boiling.
If they got cold, simply put into a pot and bring to a boil Then pack into jars, topping off with more boiling water. Leave 1 inch of headspace. Process pints for 30 minutes, quarts for 35 at the correct pounds of pressure for your elevation.
A time saving tip – peel and chop the beets one day. Store in the refrigerator overnight. The next day, put the beets into a pot and cover with fresh water.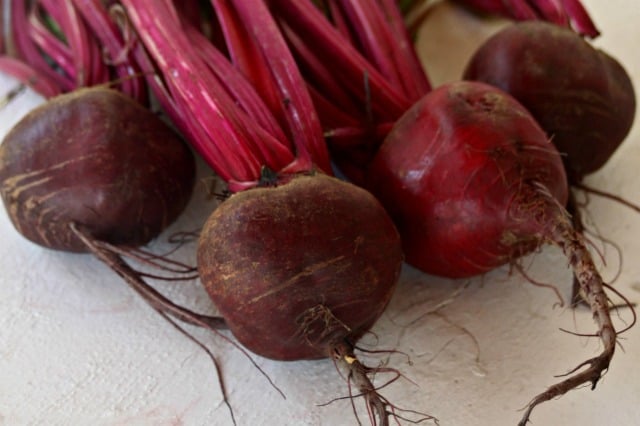 Bring to a boil and then pack jars and proceed with canning. This can help break up a big task over a couple of days and keep it from becoming overwhelming.
2. Dehydrating
Cook beets until they're tender in boiling water, 30-45 minutes depending on size. Peel and slice thin. Dry in a dehydrator until brittle. Store in airtight jars.
Don't forget about the beet greens – dehydrate them, too. Then add the dehydrated greens as a powder to smoothies and soups for a nutritious hit.
3. Freezing
Cook whole beets in boiling water until completely cooked. Peel and freeze whole or chopped.
Again, don't forget about the greens! Blanch those greens and then freeze to add to soups, smoothies, and more later.
4. Root Cellaring
Leave 2″ of the stems attached but remove the greens. Do not wash. Pack the beets into straw or moist sand and store in a spot with high humidity.
5. Pickled
Pickling beets allows them to be canned in a water bath canner. These can be a mighty tasty addition to salads and make for a great aide dish. A few recipe ideas include: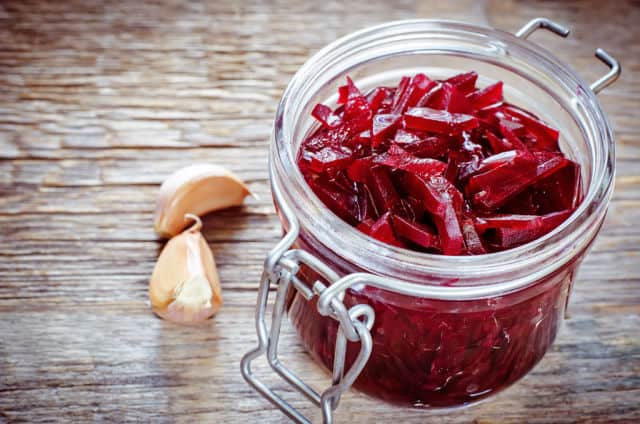 A version with honey and apple cider vinegar
Another white vinegar and lots of spice
Be sure to make the most of the humble vegetables this year and preserve beets for nutritious eating all year long.