Craving all the juiciness of fresh peaches but it's well beyond peach season? Grab your jars or cans of peaches and you can have sweet and savory recipes in no time at all to satisfy your craving.
These canned peach recipes infuse summer flavor into any time of year. These recipes are a mix of sweet and savory flavors from refreshing salads to indulgent desserts. They're the perfect way to indulge in your favorite summer fruit all year long!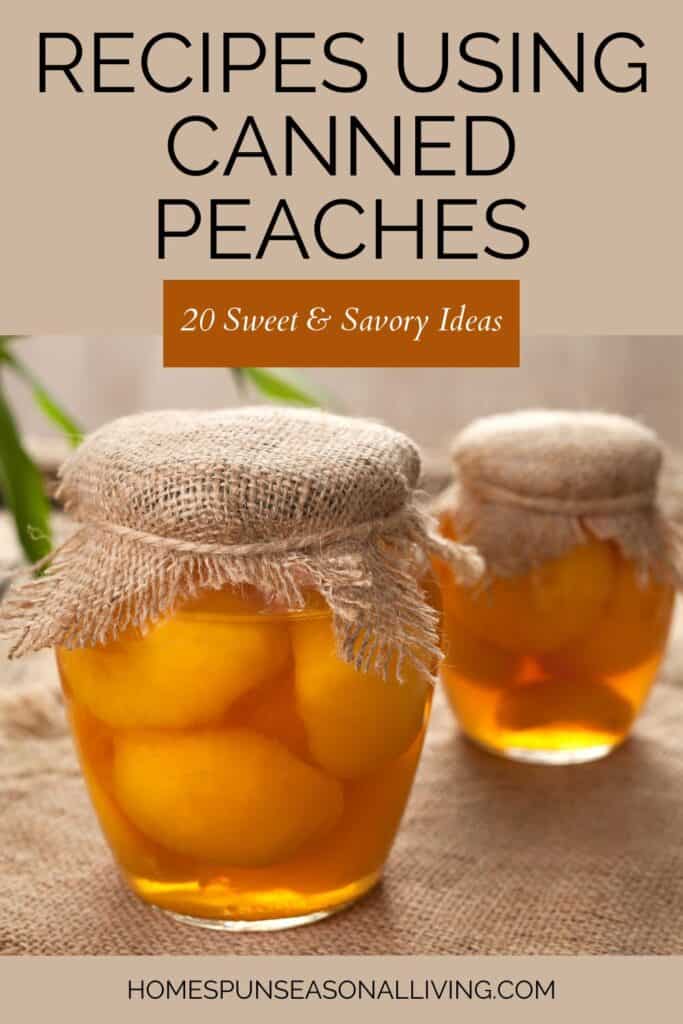 Whether you canned the peaches yourself or bought them from the grocery store, those preserves can be the start of many fine homemade dishes. They're the easiest way to bring a little slice of summer into the cooler days.
Don't forget you can used canned nectarines in the same way as canned peaches – use what you have on hand.
​Sweet & Savory Recipes from Canned Peaches
Find one or more new favorite peach recipes with this comprehensive list to have you using up your pantry stores in many meal plans long after fresh peach season has passed.