Your favorite autumn flavors in a different form. These fall cupcake recipes contain all your go-to indulgences like pumpkin spice, caramel, and apple crumble but are made into sweet, rich cupcakes instead!
Pumpkin spice isn't the only flavor of the season. These fall cupcake recipes will give your taste buds a whole new kind of indulgence.
You can choose from classics like maple pecan to apple cinnamon and even pecan pie, and all in cupcake form.
These autumn cupcakes make the perfect addition to Halloween parties or any holiday dessert table. With their indulgent flavors, any one you choose will be a hit.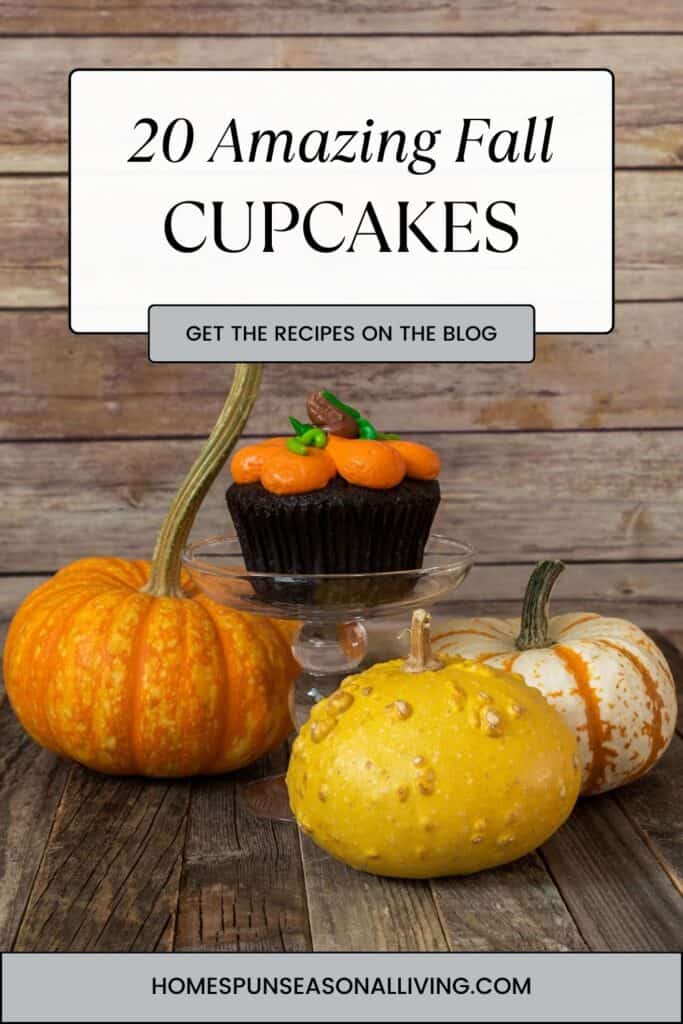 Choose Local When Possible
For the best fall seasonal produce and best flavor to use in any meal planning (including dessert) be sure to hit your local farmer's markets, produce stands, and orchards to pick the freshest and most flavorful fruits and vegetables available. It's a great way to your local build community and serve amazing desserts at the same time!
The Ultimate Fall Cupcake Recipe List
Here are our favorite fall cupcake flavors to grace your home tables, serve at gatherings, and even use at bake sales! Grab your cupcake pans and fall themed cupcake liners to get started with any of these fall cupcake ideas that are sure to bring a smile to the whole family.