May 17 is World Baking Day and the general theme behind world baking day is to 'bake something for someone you love.' That's a concept I can endorse without reservation. Whenever I bake or think about baking, I think about my grandma and it's always an exercise in love. Sharing baked goods is hands-down my favorite way to express love and appreciation. This week building up to World Baking Day, I teamed up with some other bloggers and the folks at Granite Mill Farms to bring you original, tasty recipes using sprouted grain flours – baked items (savory and sweet) that you can share with someone you love. I baked up these Apple Rye Cupcakes with Cinnamon Frosting and well they were a total hit. I hope you'll think about baking some up for a loved one soon.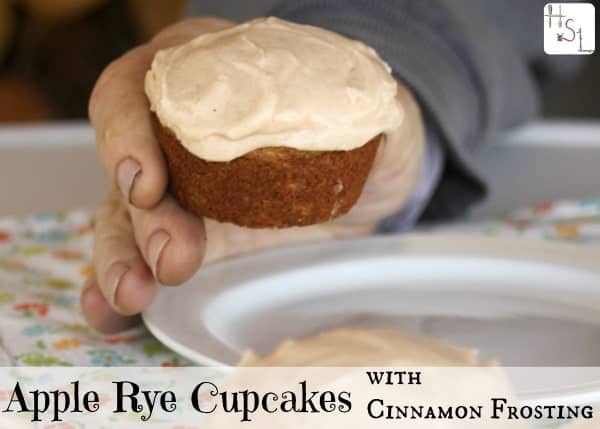 I'm a big fan of the flavor of rye but please note these are not going to taste anything like rye bread for folks who simply don't like that flavor. There is something really delightful about apples and whole grains to me and these sprouted grains are full of crunch and healthy goodness. Whole grains sometimes get a bad wrap in making dense baked goods and I know, I've had those brick-like whole wheat brownies, too. These cupcakes, however; are light and airy in texture while being full of bits of apple and delicate sweetness.
[sc:GiftCookbookMidPost ]
Apple Rye Cupcakes with Cinnamon Frosting
Bake up some of these apple rye cupcakes with cinnamon frosting for someone you love today!
Ingredients
Apple Rye Cupcakes
½ Cup Olive Oil
2 Eggs
½ Cup Apple Juice
⅔ Cup Sugar
1 ¾ Cup Granite Mills Sprouted Rye Flour
2 teaspoons Baking Powder
1 teaspoon Salt
1 Cup Finely Chopped & Peeled Apple
Cinnamon Frosting
½ Cup Butter, softened
⅓ Cup Apple Juice
½ teaspoon Ground Cinnamon
3 Cups Powdered Sugar
Instructions
For the Cupcakes
Preheat oven to 375 degrees. Grease muffin tins or line with cupcake papers.
Sift together the flour, salt, and baking powder. Set aside.
Whisk together the sugar, oil, eggs, and apple juice. Add the wet ingredients to the dry and stir until almost combined. Fold in the chopped apples and mix everything until thoroughly combined.
Pour into muffin tins, filling about 3/4 full.
Bake in preheated oven for 15 minutes. Cool in pan 5 minutes before removing to wire rack to cool completely.
Make the Frosting
Cream the butter, add the cinnamon, and powdered sugar. Mix slowly, add apple juice a little at a time and continue mixing until desired consistency is reached. Frost as desired.
The sprouted flour in this recipe was graciously provided by our sponsor
Granite Mill Farms
. Be sure to check out my other World Baking Day Partners: Angi from
SchneiderPeeps
who made
Sprouted Spelt Snickerdoodles
– Chris from
Joybilee Farm
who made
Maple Hazelnut Butterhorns with Cream Cheese Frosting
– Jami from
An Oregon Cottage
who made a
Dark Chocolate Spelt Cake with Chocolate Ganache
– Liz from
Project Pastry Love
who made
Blue Cheese & Candied Walnut Crackers
– Lynda from
Me and My Pink Mixer
who made
Raspberry Dark Chocolate Spelt Bread
– Rhonda from
The Farmer's Lamp
who made
Rosemary Saltine Crackers
– Sheila from
Life, Love, and Good Food
who made
Skinny Parmesan Twists
– Susannah from
Feast and West
who made
German Pretzels
– Wendy from
The Monday Box
who made
Honey Sesame Cookies
.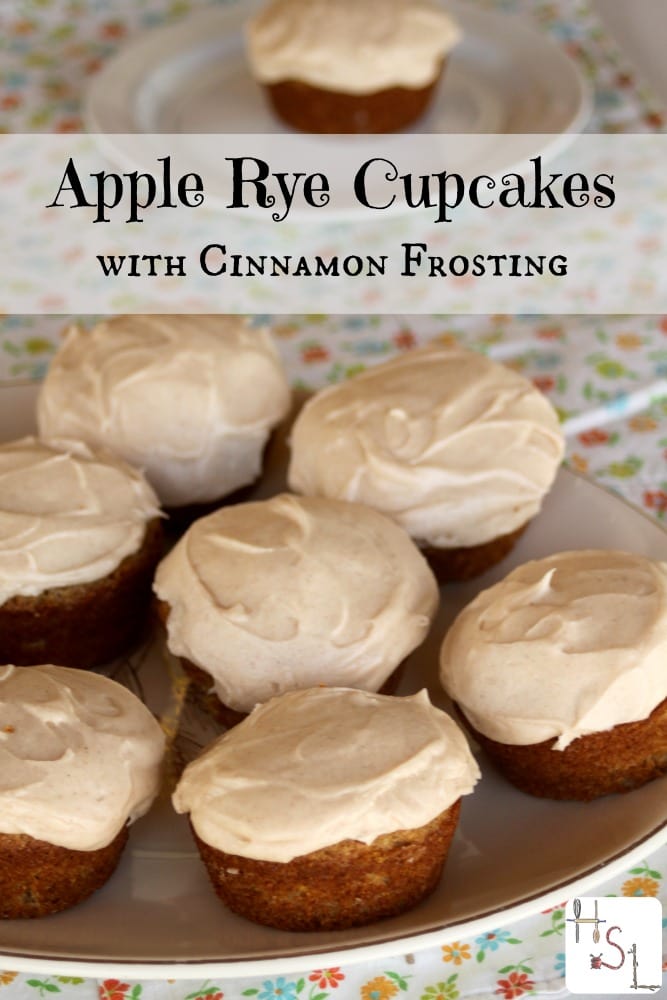 [sc:Useadsenselarge ]