Make these delicious apple cider cupcakes to highlight the produce of your apple picking adventures!
This easy cupcake recipe features fresh apple cider in both the fluffy cakes and creamy frosting making it an ideal and flavor packed fall treat.
Simple to whip up, this easy to make apple cider cupcake recipe is perfect for all your fall party or weeknight dessert needs.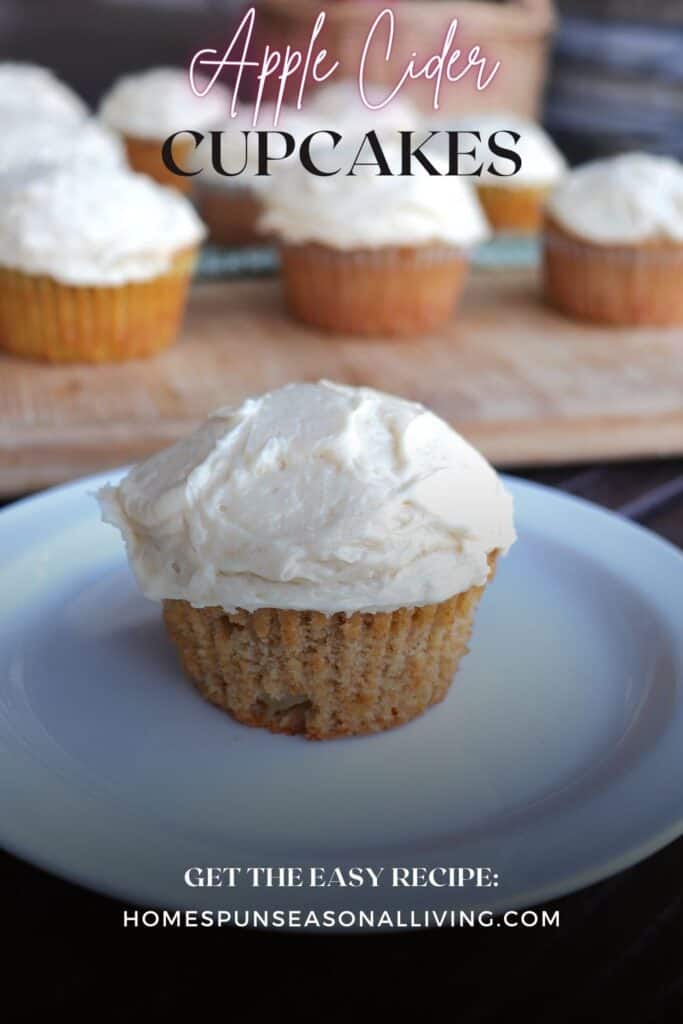 A Bit of Whole Grain
These delicious cupcakes are definitely a dessert and should not at all be considered a health food. However, the apple flavor plays well with rye in my opinion and so a bit of whole grain flour adds, a bit of heartiness while still keeping the cupcakes light and fluffy all while adding just a bit of extra tastiness.
If you're opposed to the rye flour, I imagine using 100% all purpose flour would work fine. I didn't test it and rye flour can absorb water differently so the cupcakes might be a bit thin.
Apple Cider
I tested this recipe two different ways.
The first straight apple cider. Good, amazing local fresh pressed cider. It is good and results in a a lightly flavored cupcake that is moist and delicious.
The second test, I reduced the apple cider a bit for a more intense, concentrated flavor. To make the apple cider reduction, I simply boiled a cup of apple cider until it reduced to about one-third to one-half. The result isn't quite a syrup but is definitely thicker and more concentrated.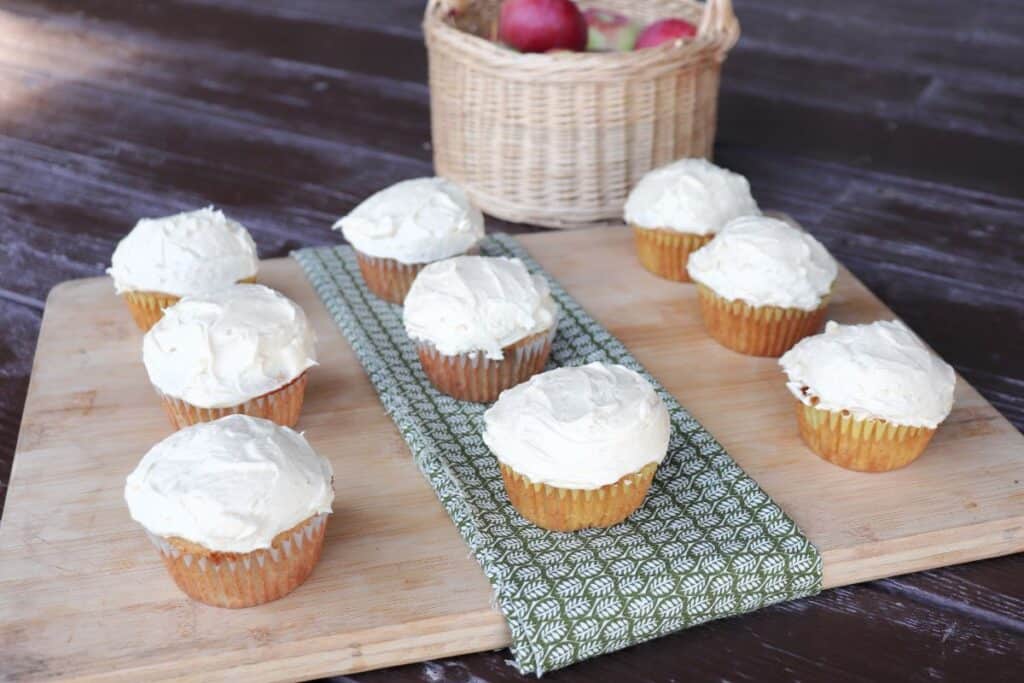 Both ways work, the reduction makes for a more intense apple cider flavor in both the cupcake and the apple cider buttercream frosting. Do what you have the time and inclination to do.
It is incredibly important to start with the freshest, highest quality apple cider you can get your hands on for the most intense flavor whether you reduce or not.
Want plain apple cupcakes? Substitute milk or milk alternative for the apple cider.
Apple Bits
You could make these without the diced apple, if desired. I enjoyed the bit of texture and heartiness from some pieces of apples, there's some added flavor too.
Don't worry about the type of apple, just use whatever fresh apples you have on hand or is local. Do peel and keep the dice on the small side.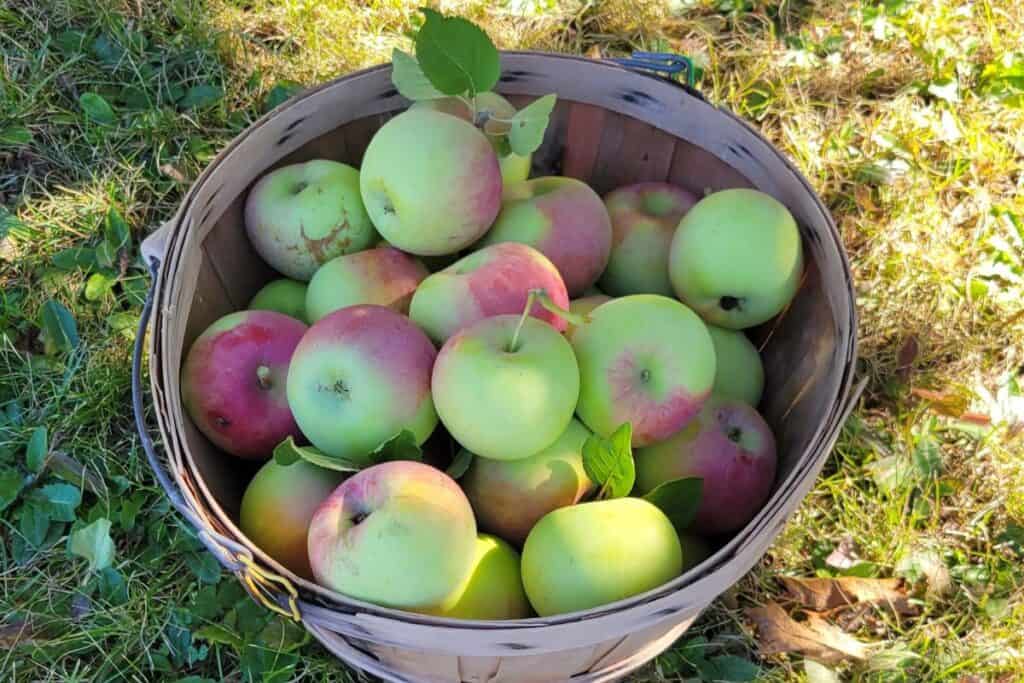 Spice
The recipe as written does not include any spice. I wanted the apple flavor to be the star. That being said some warm spices would be incredible here if you're so inclined.
Add up to 1 teaspoon ground cinnamon or apple pie spice to the flour mixture and proceed with the recipe as written.
Frosting Choices
The apple cider frosting recipe is an amazing way to complete the apple cider focus of this sweet treat.
However, feel free to use a plain vanilla frosting or something spiced like a cinnamon cream cheese frosting to switch it up.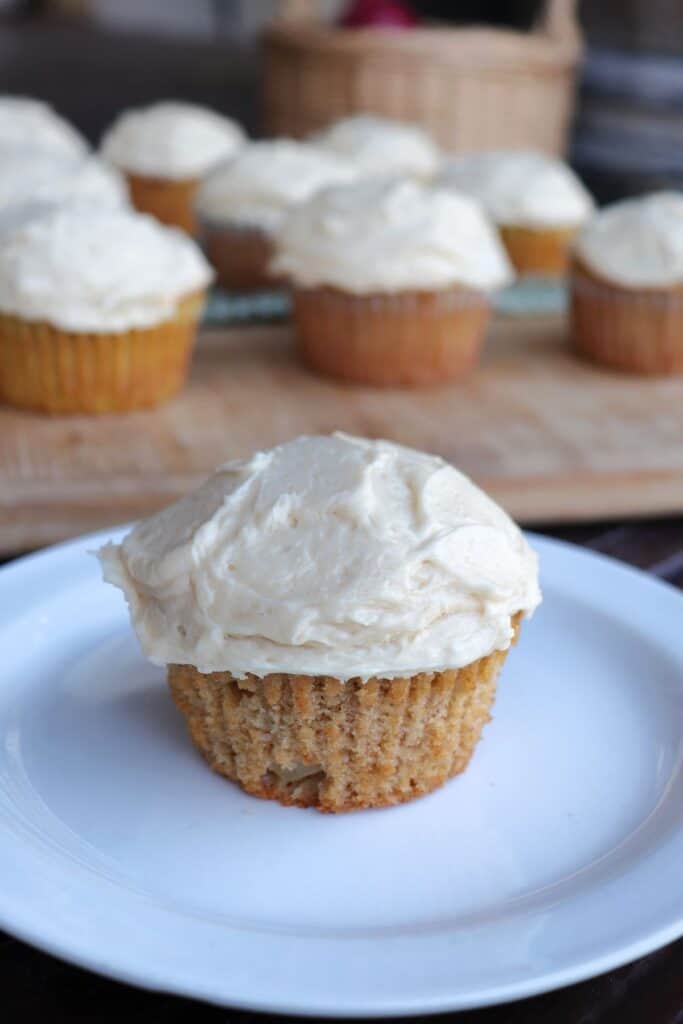 I always opt to just spread the frosting with a small knife in a rather rustic fashion. However, feel free to use a pastry bag and get more decorative if that's more your style.
How to Store
Keep these beautiful cupcakes in an airtight container in the refrigerator for optimum freshness. The frosting will just get too soft if left at room temperature for long.
For longer term storage, these can be frozen for up to six months in a freezer bag or container.
Homemade is heart-made! Check out 60 fresh ideas for gifts from the kitchen to honor every occasion. Sharing is caring!
Yield: 12 Cupcakes
Apple Cider Cupcakes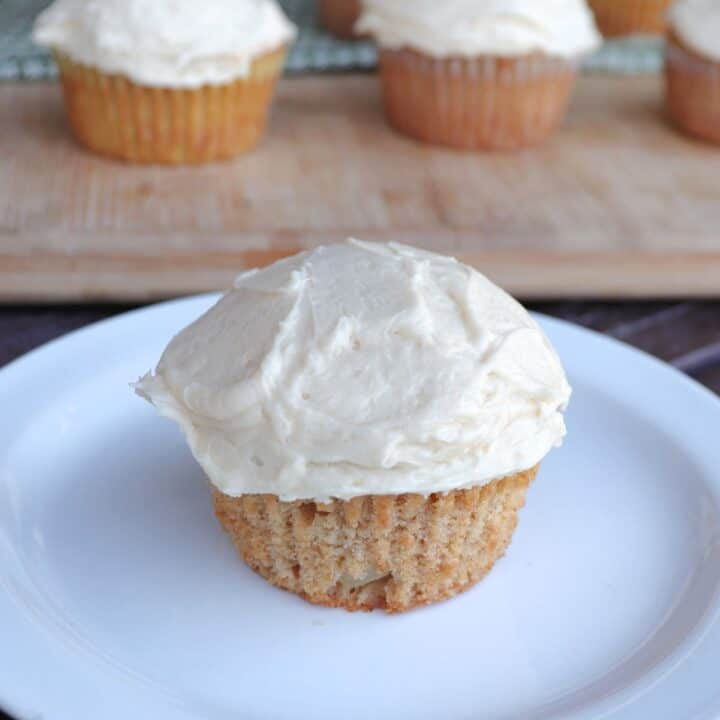 Sweet apple cider cupcakes feature all the best bits of the fall season in an easy to make portable dessert perfect for sharing.
Ingredients
Apple Cider Cupcake Batter:
1/2 Cup Salted Butter, melted
2 Eggs
1/2 Cup Apple Cider
2/3 Cup Sugar
1 Cup Unbleached, All-Purpose Flour
3/4 Cup Medium Rye Flour
2 teaspoons Baking Powder
1 Cup Diced Apple, peeled
Apple Cider Frosting:
1/2 Cup Salted Butter, softened
3 Tablespoons Apple Cider
3 Cups Powdered Sugar
Instructions
Preheat oven to 375 degrees Fahrenheit.
Grease a muffin tin or line with paper liners.
Make the Cupcake Batter:
In a large bowl, whisk together the baking powder, all-purpose flour, and rye flour. Set aside.
In a separate bowl, whisk together the melted butter, eggs, apple cider, and sugar until completely combined.
Pour the wet ingredients into the dry ingredients and mix until almost combined. Fold in the apples and stir until the batter is smooth and completely combined.
Divide the batter amongst the 12 prepared cups, filling each about 3/4 full.
Bake in the preheated oven for 18 to 20 minutes or until an inserted tester comes out clean.
Cool in pan on wire rack for 5 minutes. Remove the cupcakes from the pan to cool on racks until room temperature before frosting.
Make the Frosting:
For the smoothest frosting, use an electric mixer fitted with a paddle attachment.
Beat the butter on a medium speed, just to cream it up a bit.
Add 1 1/2 cups of powdered sugar and mix on a low speed until completely combined.
Pour in the apple cider and mix until combined.
With the mixer running on low, add the remaining powdered sugar 1/2 cup at a time. Beating well after each addition.
When the frosting is smooth and creamy, spread on cooled cupcakes as desired.
Nutrition Information:
Yield:
12
Serving Size:
1
Amount Per Serving:
Calories:

370
Total Fat:

16g
Saturated Fat:

10g
Trans Fat:

1g
Unsaturated Fat:

5g
Cholesterol:

72mg
Sodium:

216mg
Carbohydrates:

55g
Fiber:

1g
Sugar:

41g
Protein:

3g
We try our best but cannot guarantee that nutrition information is 100% accurate.