Homemade bread is a delight to enjoy, to give, and to receive. Combine that homemade bread with some homemade jam and that is a care package fit for a king and sure to inspire all kinds of good emotions.
Make your homemade bread & jam gift basket with these easy ideas and recipes.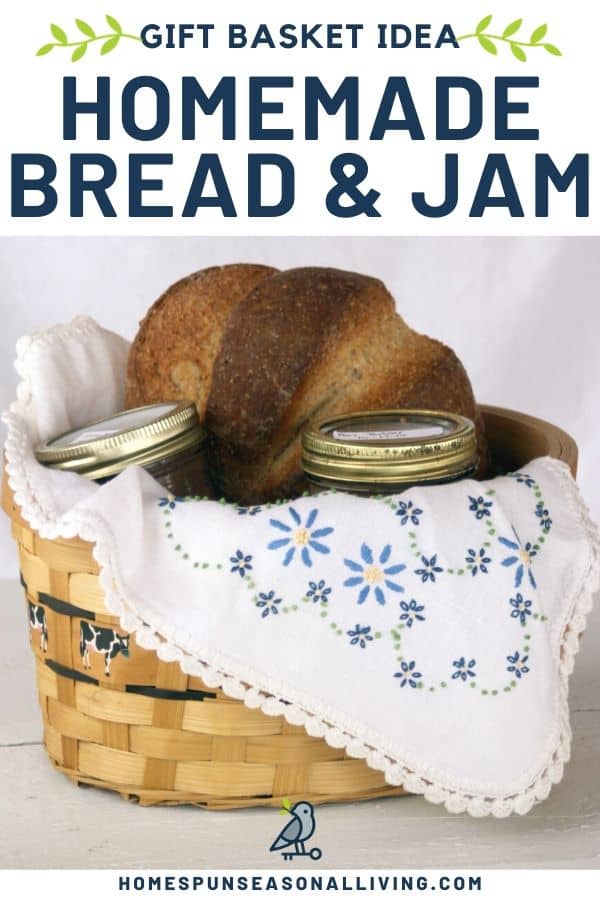 Even in today's gluten-free world there is something so very wonderful about homemade bread. Even the gluten-free folks have gone on to make incredible gluten-free versions of this ultimate comfort food.
These simple little packages of homemade bread and a jar of jam are great holiday or birthday gifts for casual co-workers and neighbors. A basket full of bread and jam is a great way to say thank you to someone hosting you as a guest for the weekend or an evening party or any other reason you might need to say thanks.
The Basket / Container
Go simple, no reason to spend lots of money here. Hit the thrift stores, even some dollar stores will have more than suitable containers. Most folks already have plenty of baskets, boxes, and other containers. Give something they won't feel bad about donating back to the thrift store if they can't use it.
Baskets are always great containers, but any container of a suitable size will work. Wood boxes, canvas bags, large metal containers, even large flower pots, etc. Think about the recipient and pick the container that most matches their personality.
Filler for the Basket
Tissue paper is always an easy solution to filling the empty spots in a container and making it more festive. However, there are so many other creative and useful solutions:
tea towels
vintage embroidered linens for the collector
cloth napkins or homemade handkerchiefs
a yard of nice fabric for the seamstress
a lap blanket or throw of some sort
Again, think of the recipient and make it meaningful for them. Would I put embroidered linen in a basket for the cabinet maker next door? Probably not, in that case, tissue paper will work fine and make an excellent fire starter for the wood stove in his shop.
You could even make linen bread bags to package the bread even further inside your basket.
Homemade Bread
If bread baking isn't your thing, go with something locally made in a small bakery. However, don't get stuck in thinking the bread has to be some kind of fancy artisanal creation either, quick breads will work just as nicely here. If you need some recipe ideas, try these: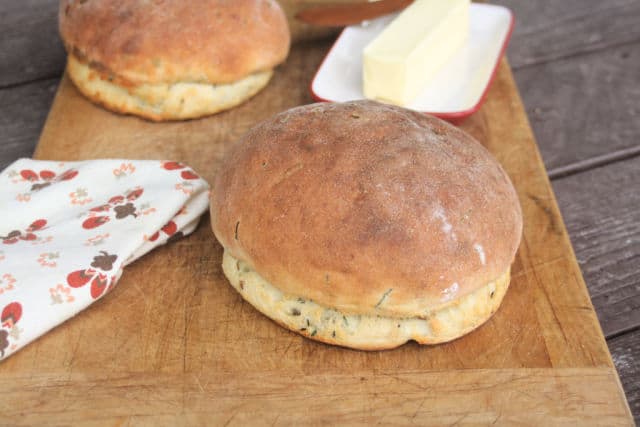 Yeasted Breads:
These simple choices are simple to make and always seem to be welcome.
Cinnamon Raisin Swirl is always so impressive looking and is honestly quick and easy for a slightly experienced baker to pull together.
Wild Rice and Dried Cranberry bread is a hearty loaf perfect for toast and more.
Basic Buttermilk Bread is simple for even the novice baker and incredibly versatile for both toasting and sandwiches.
Looking for easy and flavorful breads for gifting? Be sure to check out my e-book Sweet Winter Breads for yeasted and quick breads perfect for keeping or sharing.
Quick Breads:
Don't want to mess with yeast or getting your sourdough starter active? Try this easy and flavorful quick breads instead.
Irish Soda Bread is always hearty and flavorful and great for spreading with jam or dipping into soup.
Whole Wheat Pumpkin Bread is a great way to share some homegrown winter squash in a whole grain quick bread.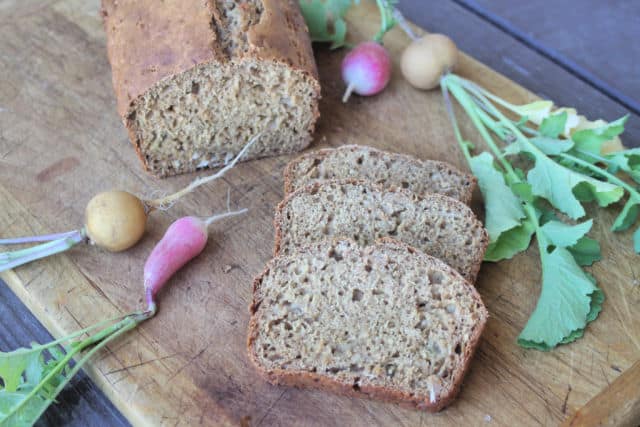 Sourdough Breads:
Got your sourdough starter active and want to share some? Try these for easy sharing:
No Knead Sourdough is easy to whip up and helps you share some sourdough with a little less hands-on work.
Whole Wheat Sourdough Bread makes it easy to share whole grain goodness with your homemade jam or other fruit spreads.
The Jam
Again, if you don't make jam or jelly, choose something locally made from natural ingredients whenever possible. A jar or two will usually suffice in most baskets.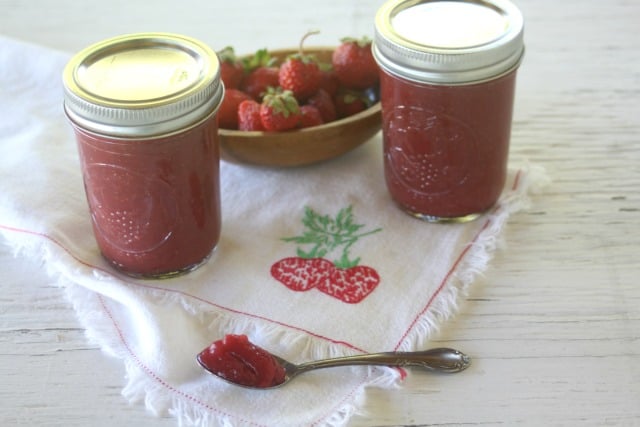 When giving jams and jellies from your own creations, pick jars with homegrown or foraged ingredients first. Include notes on the gift tag so that the recipient knows that not only did you make the jam but you grew the apples or foraged the berries yourself. It adds a special touch that almost everyone can appreciate.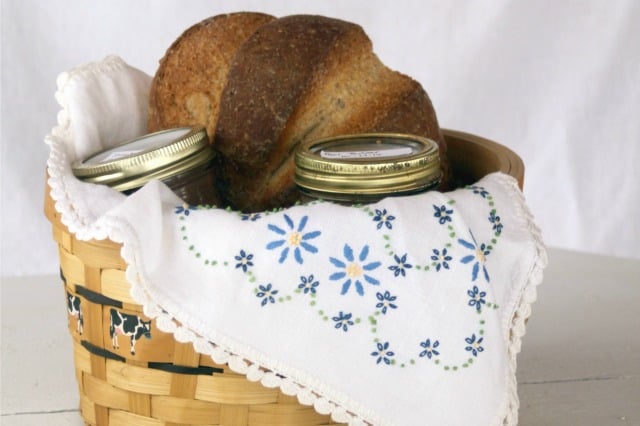 Jam Ideas in a Hurry:
If you don't already have jams on your shelves to give, here are some ideas that you can whip up in a hurry:
Clementine Rum Marmalade is a great way to feature winter fruit in a different and flavorful treat.
Carrot Jam is sweet and savory all in one jar and great for gifting something slightly unusual.
Looking for more homemade jam & jelly ideas? Get my guide for recipes, tips, & tricks.
Making Homemade Bread and Jam Gift Baskets
As always it's most important to consider the recipient's tastes when giving a gift. Here are some ideas to get the creative juices flowing:
Strawberry Poppy Seed Bread with Lemon Marmalade
Sourdough with Bacon Jam
Rye Bread with Beer Jelly
Cinnamon Raisin Bread with Apple Butter
Rather than fight the crowds at stores this season, look to your own pantry and fill gift baskets full of bread and jam for something so very special and full of love. Do you have a favorite bread and jam combination that you like to give?