For the home food preservationist, single use canning lids can stack up around the house. I, personally, have a hard time recycling them or throwing them out as it seems like I find lots of uses for them eventually. For years, I've been re-using them as plant markers in the garden, they often get put on jars storing dry goods or seeds or given way on containers with various items inside for friends. In thinking about presents I wanted to give in the coming weeks I decided to make some upcycled canning lid gift tags. This is such a simple project and a delightful one at that for adults and kids alike.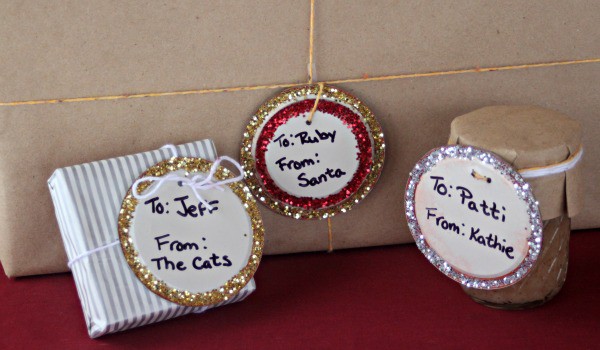 Supplies
Used Single-Use Canning Lids
White Glue (the kind that dries clear)
You could use most anything to decorate the rubber edge of the canning lids, use whatever you fancy. Glitter was easy and I happened to have some on hand but confetti, heck even macaroni would work, truly anything you or the kids like.
Decorating the Lids
Squeeze a bead of glue in the rubber ring of the canning lid. Simply sprinkle the glitter over the glue and let it dry. If desired, glue two lids together for a nice layering effect.
How to Attach the Upcycled Canning Lid Gift Tags
I decided to drill holes in the lids so that I could tie the tags to packages, canning jars, and more. The drill will leave a bit of a sharp burr around the hole. To keep that sharp edge from hurting someone, simply tap each side gently with a small hammer until it is pressed flat.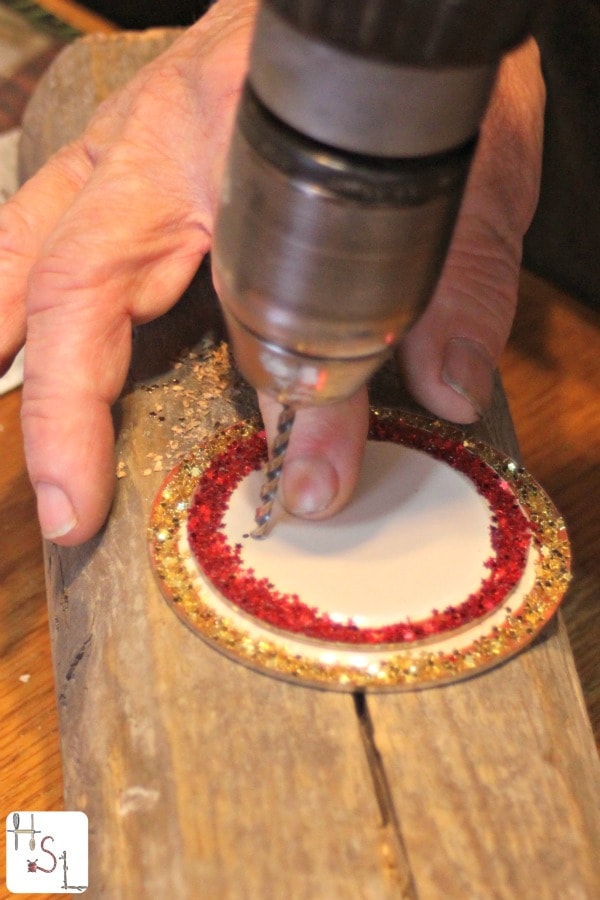 We used a small drill bit because I know that I'll use bits of leftover yarn to attach them to gifts. Drill larger holes for ribbon, etc.
If messing with a drill is something you don't want to do, double stick mounting tape will work beautifully and is of course safe for kids.
Use a permanent marker or even a paint marker to write on the lids. I haven't found anything else that works. You could also glue some decoration or paper labels into the center.
Like I said, this is a simple project, that's all there is to it. It's simple but yet lovely and sure to tickle folks on you gift list. So save those single-use canning lids to use as gift tags for this holiday season, birthdays, and more.
Disclaimer: I may receive compensation for products mentioned in this post. All opinions expressed are my own. I am not a doctor, always seek trained medical advice. No statements should be considered approved by the FDA or as a diagnosis or treatment for any illness. See my Full Disclaimer Here.