You can quit wondering what to do with citrus peels with these flavorful, useful and no waste ideas.
Every citrus fruit comes with edible and useful peels. Make sure to use them to their full potential when in season.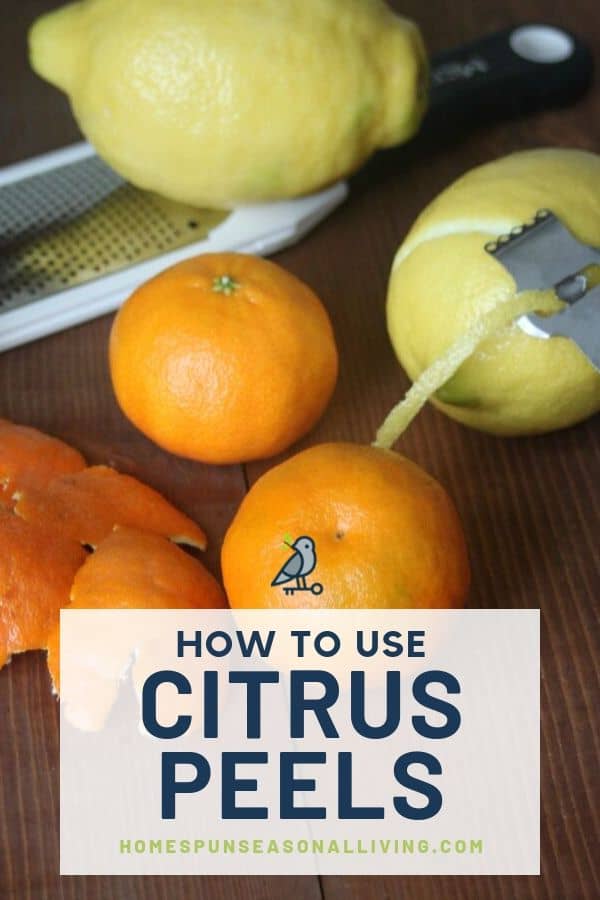 How to Get the Most Peel
If you're going to save and use those peels, make sure to get the maximum from the fruit.
Zest or peel the fruit while it is still whole. It's much easier to get the zest from the fruit while it is still solid rather than trying to get it from a hollow shell after you've eaten or used the orange or grapefruit.
A microplane zester is a quick and easy way to get that zest from the peel while avoiding the pith. Yes, a box grater works but honestly the microplane is so much more efficient for this particular task.
Like long strips of zest for dropping into drinks or for garnishes? A citrus peeler can cut long thing strips rather than grating the zest like a microplane.
Compost Citrus Peels
You can put citrus peels in compost piles but they can take a very long time to break down in the piles.
Citrus peels should not be put in vermicomposting bins, as the citrus as it tends to be too acidic for the red wiggler worms.
When composting it in a traditional pile, make sure to cut them into smaller pieces to help it break down faster.
Dehydrate Citrus Peels
Dry those peels. Lay them out on dehydrator trays and dry at 125 degrees until crisp.
Alternatively string the peels with a needle and thread and hang somewhere warm and dry (near the wood stove, for example) until they're crispy dry. Careful with this method as they could mold before drying if the air is humid or cool. It's worth trying however.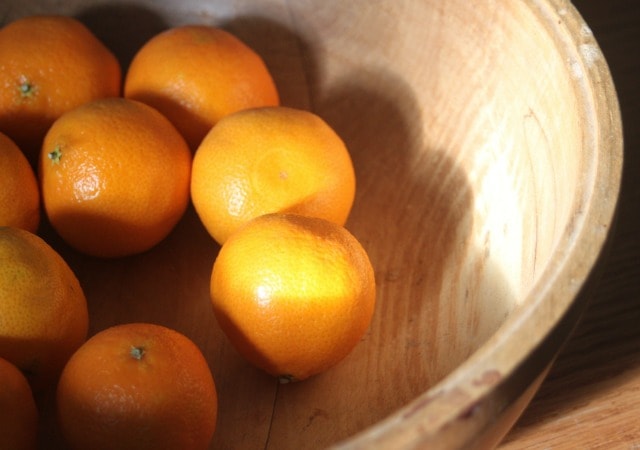 Once dried, those peels have a multitude of uses:
Dried citrus peels are a flavorful addition to hot tea.
Run the dried peels through a blender or food processor and turn it into a powder. That powder can then be added to baking soda and borax for a homemade scouring cleaner.
Add coarsely ground peels to homemade body sugar & salt scrubs for a little extra exfoliating power.
Make a homemade Vitamin C supplement by mixing dried powder with other herbs for a natural solution.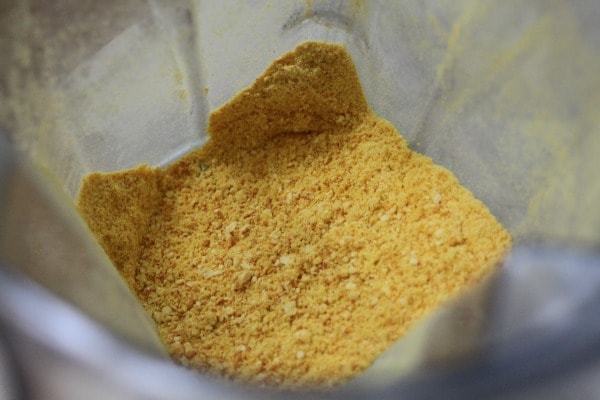 Rather than running the dehydrator every day – keep peels stored in a container in the refrigerator. Once a week, put all the collected peels in the dehydrator and run until dry. The great thing about grinding it all into a powder is that it's easy to store in a compact place.
Infuse Citrus Peels
Put those peels in a jar with some vinegar and let it sit for a few weeks. After straining use that citrus vinegar for all your household cleaning needs.
Mix the zest with salt or sugar for a delightful citrus flavor for all your savory and sweet cooking needs. Lemon salt is especially good on chicken or fish. Orange sugar is delightful in cookies, even hot chocolate.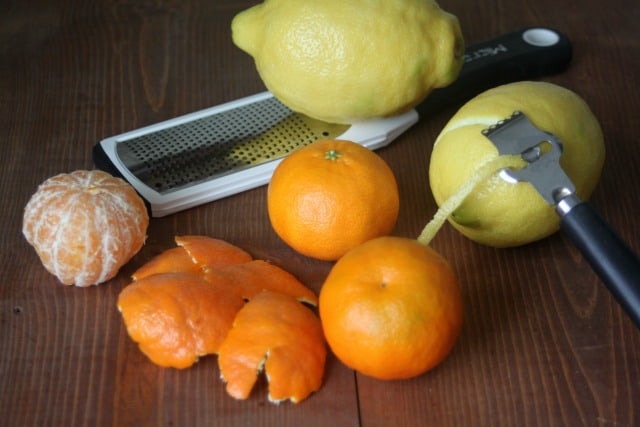 Cover the zest with vodka and let it steep. After a few weeks, a citrus flavored extract is born. That extract is perfect for use in cookies, cakes, and other baked goods. It's even delicious mixed with a little sugar syrup as an adult cordial.
Remember, most any citrus peel can be substituted for another, so don't be shy in making tangerine salt or grapefruit extract, simply substitute equal amounts of zest or rind in any recipe calling for citrus peel.
As this winter season moves by us, be sure to save and use every bit of that expensive, organic citrus for use in the home. Use those peels for cleaning, body products, food and much more that will last long beyond this winter season.