Kickstart your day with comfort! Perfect for fall, these apple breakfast recipes blend a cozy flavor with a staple fruit. In this list, you'll find everything from comforting apple oatmeal to savory casseroles.
Use the recipes below for quick on-the-go ideas or more formal brunch gatherings.
Make delicious breakfasts that are also a great way to use up extra apples on the counter (or from picking!) and indulge in the flavors of a delicious, home-cooked breakfast.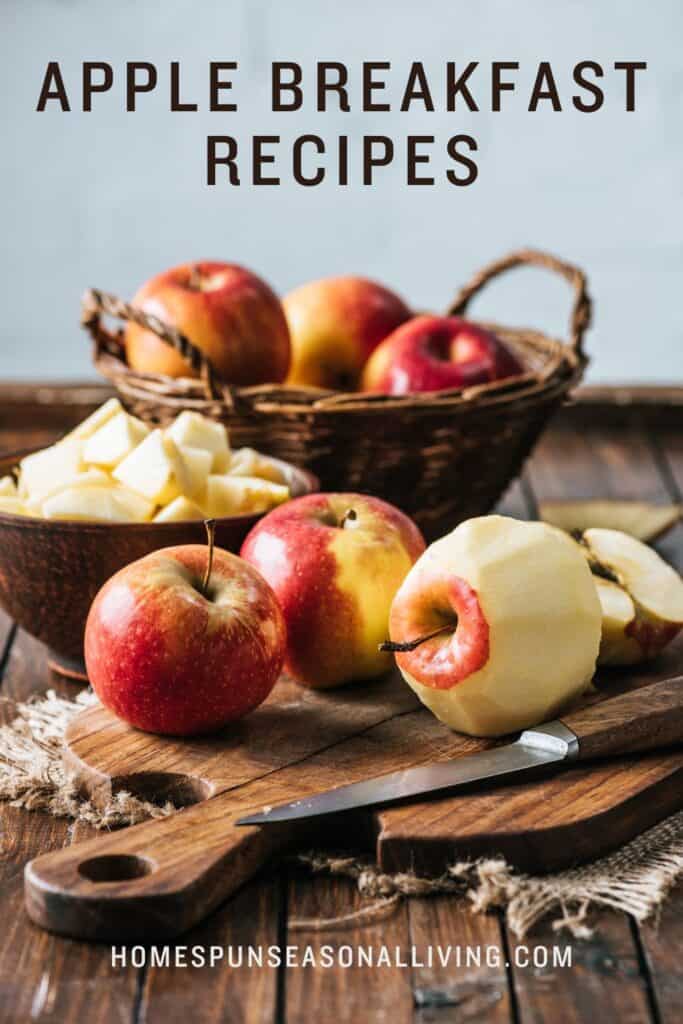 Easy Seasonal Eating
If you've been trying to embrace slow, seasonal eating as part of your overall simple lifestyle – apples are a great place and easy way to start!
Apples are a quintessential fall food and have a flavor profile that can lend itself well to many types of dishes. And they also happen to be quite easy to find.
Now, yes you can often buy apples year round at the grocery store – but let me encourage you to look for local varieties from orchards in your area first and foremost. This way you can find different types and flavors at their most peak freshness, that will likely become some your favorite things.
Which Apples Work For Breakfast Recipes
With so many varieties out there it's hard to know which apple to use for what.
And truthfully, much of it will depend on your personal flavor preference. However, below are a few more common types of apples and how they best fit into your breakfast.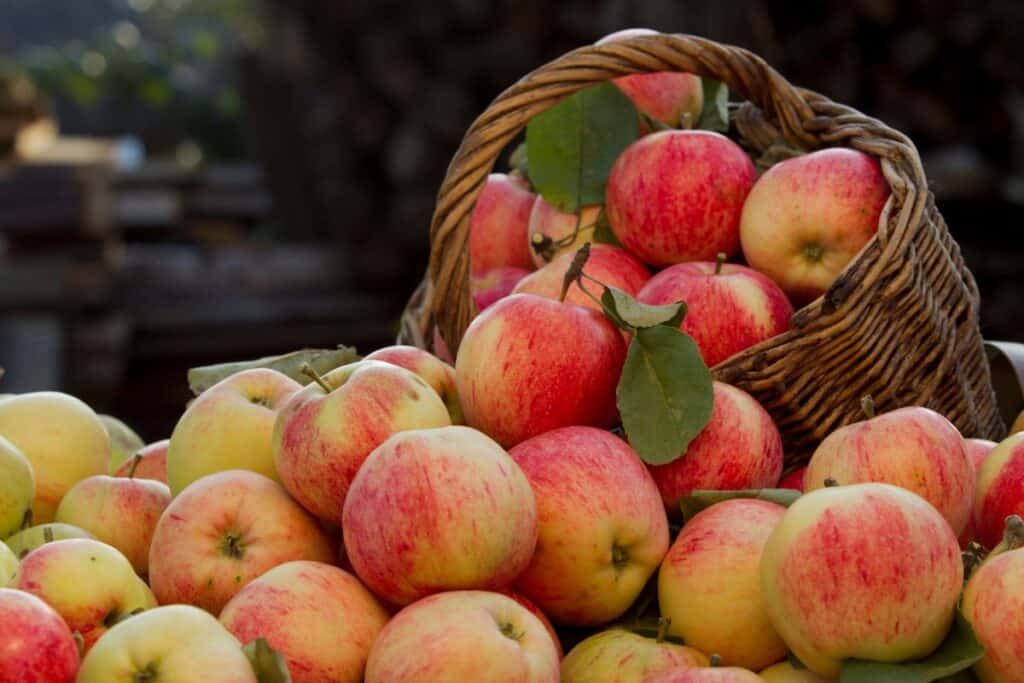 Fuji and Gala: these tend to be extremely sweet apples and are wonderful on top of a recipe.
Golden Delicious: a blend that's both sweet and tart which makes these wonderful for oatmeal or pancakes.
Pink Lady and Green Apple: both very tart and thus they're better made into something that will have added sweetener to it.
All that being said – use whatever variety of apples you've got on hand in any recipe – it'll work, it might be different slightly but it'll work. I've got a giant McIntosh apple tree in the backyard and I use those apples for everything.
Looking to connect to the Fall Season more deeply and in simple doable fashion? Check out my Fall into Autumn's Bounty E-course for a guided and fun experience!
Easy Apple Breakfast Recipes
Make the most of fresh apple season with these tasty recipes to fill your breakfast table with both sweet and savory delights!