One of the conundrums of seasonal living is learning to be present in this season while also preparing for future seasons. We may still be deep into winter but it is also time to get ready for spring. For many of us, winter gives us plenty of time if we can find the motivation to set us ourselves up for a successful spring and summer.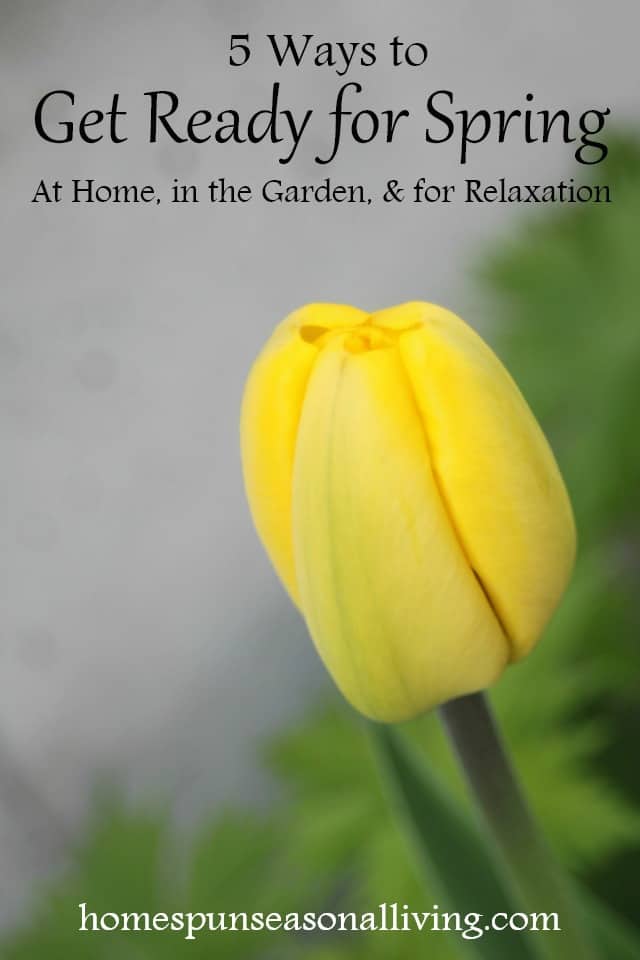 Gardening Preparation
[mailerlite_form form_id=4]
Do some things now before the soil is ready to work for a more organized and less stressful first round of planting.
Food Preservation Supplies
Get yourself ready to preserve your favorite foods now so that everything is within easy reach when those first bumper crops are ready.
Stock up on canning lids. Look for deals on quantities rather than buying 12 lids at a premium price. Many Amish stores sell them buy the sleeve for a good price and if, like me, you do a bunch of canning buy entire cases for a discount.
How is the jar supply? Do you have straight sided jars for freezing? Are there enough of the different sizes for the things you like to do? Half-pints for jam, quarts for sauces, pints for pickles (or whatever suits your fancy) for example. Begin looking now for used jars at discount prices. They'll likely go up in price as spring and summer approach.
Are there enough storage containers for dehydrated and frozen goods? Again, look for deals now and stock up.
Look for sales on things like vinegar, sugar, pectin, and other long lasting ingredients so that the pantry is ready for preservation work.
Buy or make moisture absorbing packets for those jars of dehydrated items.
Want to learn how to make delicious jams and jellies or simply find new recipes? Check out my Fiercely DIY Guide to Jams and Jellies.
Clothing Needs
Winter is a great time to go through the closet and make sure everything in there is worth keeping and useful.
Does the spring clothing still fit and serve its intended purpose? Are the raincoats still water tight? Are there an assortment of layers appropriate for the local weather? Do they all fit properly? Now is the time to the hit thrift stores or new clothing stores to replace things that will be needed.
Do those muck boots still keep mud and water out?
Are the garden gloves in good shape? If not, find new ones now.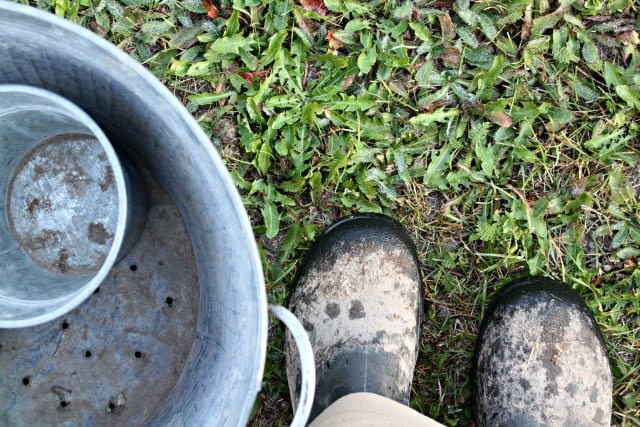 Get the House Ready
Chances are that once spring weather arrives you don't want to be inside much dealing with cleaning or decluttering or anything else that isn't outside. Get the house ready now so that it can be ignored more or less later.
Do the deep spring cleaning as soon as feasible. Wash the curtains, open the windows, clean behind the appliances, etc.
Get rid of anything not serving you or your household. Donate unused items to charity. This applies as easily to clothing as it does to books, toys, serving dishes, and more.
Clean out the fridge and pantry. Organize items so that you're using up the oldest things first.
Have the pantry stocked for quick, easy, and nutritious meals for those days when the garden takes up all the available time and cooking is the last thing in the world you want to do. There's nothing wrong with popcorn for dinner but there needs to be popcorn in the pantry.
Plan for Spring Fun
Spring can get busy and fast. That busyness often means we don't take enough time for fun and relaxation, which is a darn shame because there is so much to be seen and experienced outside of the garden and homestead.
Think about annual festivals, gatherings, events, etc. in your local area. What are the ones you want to attend? Put them on the calendar now, buy tickets if possible, and simply make it a priority to attend.
Plan a hike with family or friends. Pick a new trail either close by or one that requires an overnight stay. Again, make it a priority and make it happen.
Host a party and put the date on the calendar now. Maybe have a party on the first day of spring or for some kind of holiday. Keep it simple but having friends over is a great way to not get bogged down in all the work that will inevitably be happening.
So while winter might still be raging outside, use the cold and dark days to get ready for spring. Be sure to include work and relaxation in all your seasonal planning.