Summer is this amazing season of abundance from the earth. There is so much around and it's good to indulge in it now, but it's also wise to save some for later. Use these simple projects and savor summer all year long.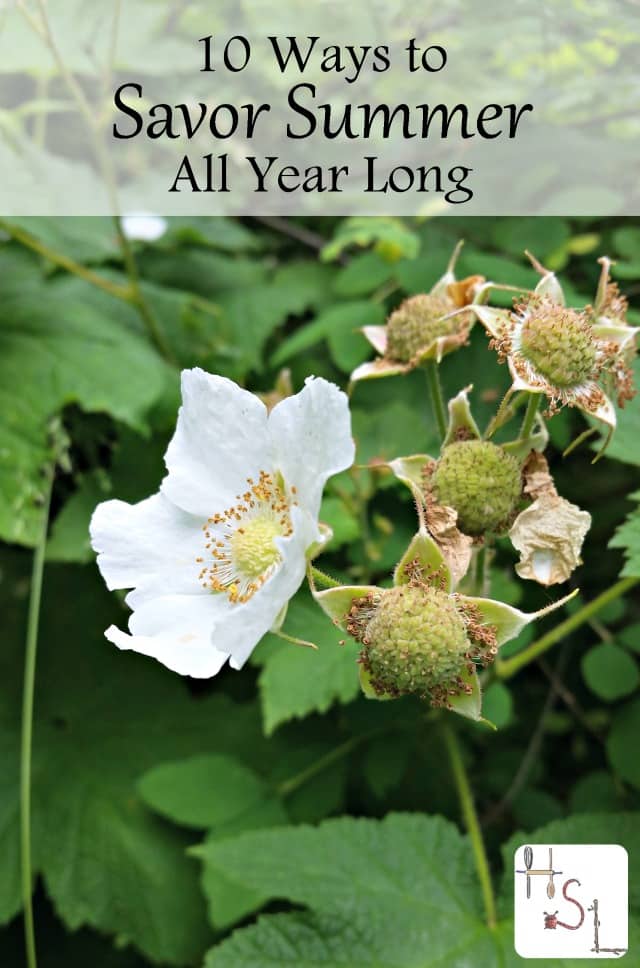 Savoring summer is not about trying to do all the things or spend every waking moment harvesting and preserving. It is about a choosing a few projects that can easily be done in the busiest of lifestyles that will bring joy in this season, while also keeping it on hand for the next.
Make a Jam
Make it sweet or savory. Can up berries or cucumbers. Get creative or keep it old school. A single batch of jam is easy, even fun and a great way to bust out summer no matter what season it is outside.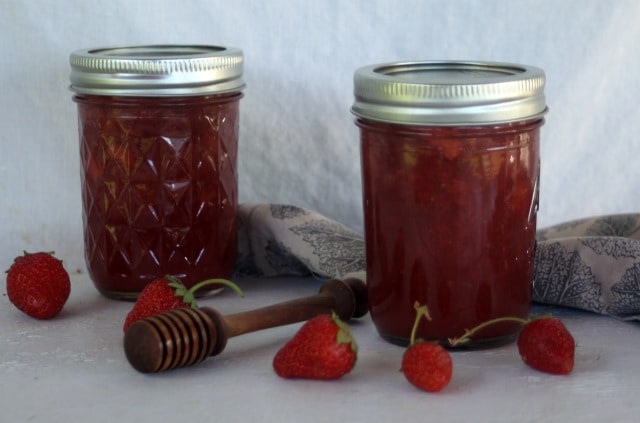 Dry Herbs for Tea
Hang some mint, lemon balm or another favorite herb to dry. Store the dried leaves in glass jars. Brew a cup, then sip and relax on cool fall or winter evenings and savor the lingering warmth and flavor of summer.
Press Flowers
Pretty flowers abound either in the flower garden or in a local park. Stick the blossoms between some papers and put a heavy book on top. Let those flowers dry and press until flat. Use these flowers as the basis for crafts or even to stick inside the pages of a book given away as a gift. These beautiful blooms will hold their color and provide a bit of joy whenever seen.
Can Salsa
No one will never be sorry for having spent time making & canning salsa. Homecanned salsa is very different than the commercial stuff – it's more amazing but also tends to be thinner. Keep it simple if this feels like too much work with just a batch or two and use it for special celebration meals or occasions.
Participate in the Community
Go to a festival or two, participate in the invasive weed pulling or park trail maintenance. Every single one? No, but do something to cultivate a community that feels good. Build friendships and support local non-profits and businesses. Simply participate now when the weather is nice so that those places can exist in the next season and beyond.
Freeze Dinner & Dessert
In the middle of a blizzard or other nasty winter weather event, having a summer meal froze in the freezer can be a bright spot of joy. This doesn't have to be a ton of extra work. It's not that big of a deal to make a double batch of cabbage rolls for example. Eat a batch tonight, freeze the other for later. Make two fresh cherry pies, eat one now, freeze the other.
Craft an Herbal Remedy
A little preparation work now might just be the difference between miserable flu and comfort later. Make the elderberry syrup and have it ready when cold season looms. Again, keep it simple and personal, no sense in making a high-blood remedy if no one has high blood pressure. A few simple cold & flu remedies at the ready will be so welcome later when sleep is all a body wants to do.
Create a Body Product
Use the summer flowers and herbs for a specially formulated body butter, bath salts, and soaps. Use those gorgeous rose petals for everything from bath bombs to lotion bars. Infuse red clover into oil for a homemade lip balm. These are simple projects that can make a body feel good in any weather and also make for great gifts.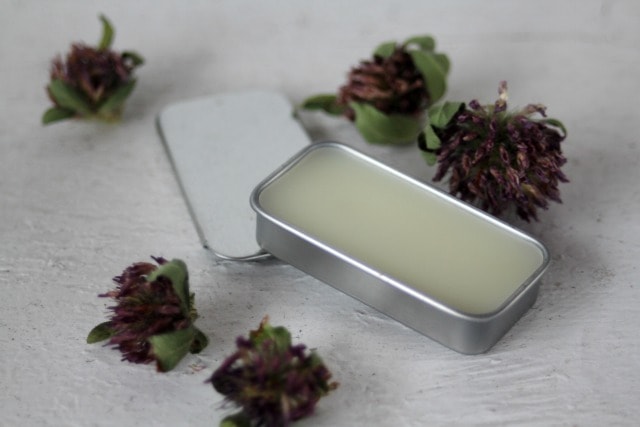 Gather Natural Materials
Pick up those rocks, shells, twigs, pine needles, and more. Create jewelry or baskets. Use these things to decorate the home or give as gifts and every time the eye lands on them be reminded that every season comes and goes and can be celebrated.
Dye Something with a Plant
Dye fabric, yarn, or that old tank top. This doesn't have to be a giant chemistry experiment. Black walnut hulls can easily dye fabric or yarn without the need for mordant, for example. Try giving that old pair of jeans or sweater a new color. Dye some yarn for a winter hat. Use the summer abundance and be reminded of the season each time the item is worn.
Remember to keep it simple. There's no reason to do all (or any) of these items but they can each have their place and help with an understanding of seasonal living. Pick one or two that seem the most doable and fun and savor summer all year long.
Do you have a favorite summer project that allows you to enjoy this season in the next?