Summer is the season of abundance. The season of local abundance most especially. While the produce section of most grocery stores never change, it is during the summer months that we can usually gorge on fresh, local produce. Summer seasonal eating is easy and delightful.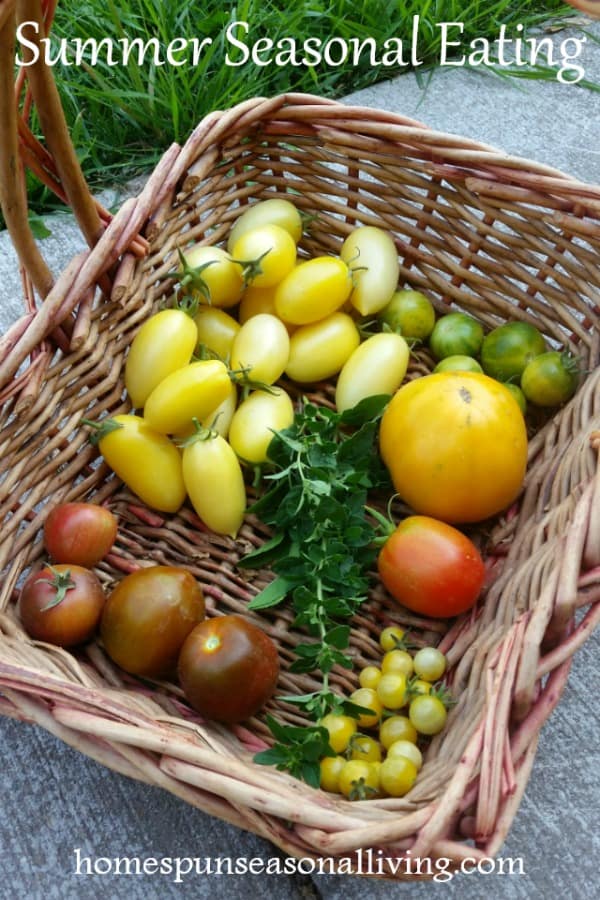 Summer Foods
What's local and in season in Florida is not the same as Montana in June. Go to the farmer's market, ask local growers what's ripe and available each week. This is the best and easiest way to eat what's in season for specific spots. However, summer tends to have certain common foods.
Tomatoes: Without a doubt, this is the quintessential summer food. Take advantage of fresh, homegrown tomatoes from the garden or local farmers. These will beat anything you get shipped in from somewhere else in winter.
Summer Squash: There is, of course, zucchini. Beyond that, there is yellow summer squash and pattypan squash and so many different shapes and sizes to zucchini. Find what's local and unique.
Corn: Fresh, summer sweet corn is truly a delight. Look for local growers that are growing heirloom corn for something truly special to savor and enjoy.
Peppers: Hot and sweet types abound. Eat them raw or cooked and savor their frugal abundance.
Cucumbers: Short and long, bitter and sweet, this summer experience the flavor of truly fresh and local cucumbers in salads, sandwiches, and soups.
Melons: Probably the sweetest score of the summer season are juicy melons. Skip the bland seedless watermelons at the grocery store and look for something different. It seems that most areas have a local specialty. Eat those for every meal and enjoy it until they can't be found again until next year.
Cherries: Sweet and sour types, red and yellow. Eat them for breakfast, snacks, put them on ice cream, blend them in smoothies. Simply enjoy them fresh in their very short season.
Apricots, Peaches, & Nectarines: While each has a distinct flavor, these can almost be used interchangeably. Don't the like fuzz of peaches, eat nectarines.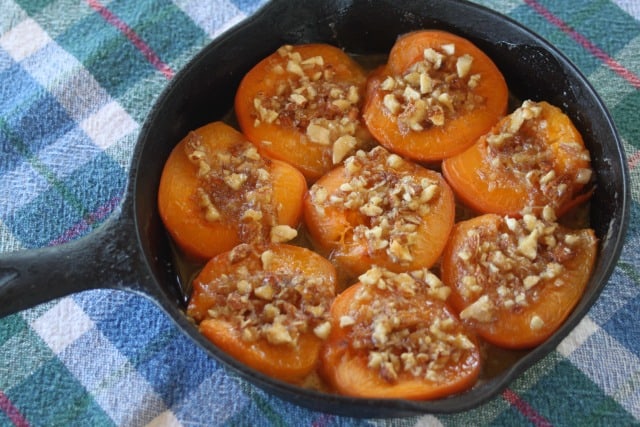 Berries: Cultivated and wild berries of all sizes, shapes, textures, and colors abound. Harvest, buy and pick until the heart's content and enjoy the fresh, nutritional bounty.
Summer Meal Planning
This is the season of hot days. No one wants to spend hot days, slaving over a hot stove that only makes the house hotter. Keep the meals quick, simple, and cooling as much as possible. The simple nature of this kind of meal plan allows us to savor summer even more.
Salads
These are not necessarily the same green salads of the spring season. Have the plate of leafy greens but top it heavily with cucumbers, tomatoes, peppers, and berries. Go for pasta salads mixed with pesto and all the bits of radishes, corn, peppers, and more from the season. Don't forget the straight up fruit salad, either.
Cook Outside
Fire up the grill. Cook over an open fire. Skip the kitchen and call everyone outside for a meal that is prepared and eaten under the sun. The flavors of the food are always different when cooked outside and it keeps the house from getting too hot.
Ferment
Pop all those fresh fruits and vegetables into a brine for a healthy fermented snack. Ferments are a great way to fix up plates of bread or crackers with some cheese and more raw fruits and veggies for simple, easy meals.
Desserts
Make smoothies from fresh fruits with lots of ice. Top ice cream or sorbet with fresh fruits. On cooler days when you feel like baking, use the summer abundance for homemade pies.
Summer is the season of abundance and truly that plentitude makes meal planning and eating easy. Keep it easy, don't worry about the fancy preparation or complicated recipes. Let the fresh flavors shine and enjoy every bite.