Learning how to get outside in winter is an important part of living a successful, seasonal life. It's important in every season but winter throws some wrenches into our best outdoor plans.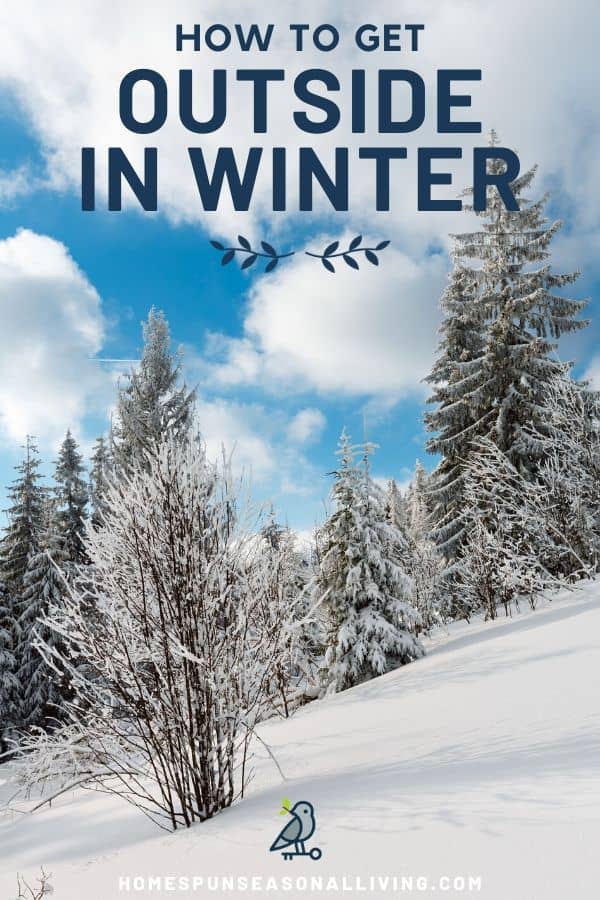 It is this relatively simple act that helps us connect to the natural rhythm of the earths and slow down to a simpler lifestyle. It is because actually witnessing and experiencing mother nature in her element requires leaving the house.
Decide on Limits
Getting outside is important and taking a walk is as good for our bodies as it is for our minds but there are legitimate concerns and limitations to winter outdoor activities.
Getting outside in winter should be just as enjoyable as getting outside in spring.
Safety first, of course. No walking in a blizzard or ice storm. Stay home in driving winds or dangerously below zero temperatures. Getting outside is important but staying healthy and safe is always the first concern.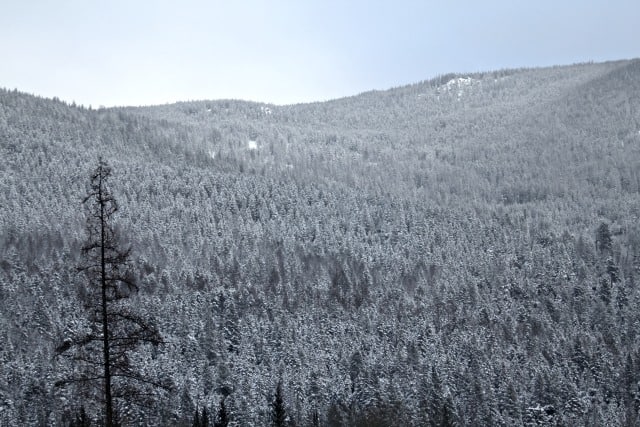 Decide on an acceptable temperature range. For us, it has to be above 20 degrees Fahrenheit. Any colder is just too cold for a leisurely walk.
No one can decide this for you and there is no wrong answer – whatever is comfortable for you is the correct answer. This range is a good way to stay accountable too – it helps eliminate excuses.
Is walking in the rain or snow acceptable? Again, completely personal decision.
Dress in Layers
Obviously, folks in south Florida are going to wear different kinds of layers than folks in northwestern Montana. Still, the temperatures are likely to be cooler and appropriate layers are important, no matter location:
Wear a raincoat or outer shell that can repel water – whether that's snow or rain – when necessary. A light snow flurry or drizzle of rain can actually be quite pleasant with the right clothing. Staying dry can often make a huge difference in whether or not we're enjoying the outdoors.
Everyone has difference tolerance levels but for me, I can handle being in the rain and slightly wet if it's warm out but cold and wet is just plain miserable.
Just like grandma said, you lose heat through your head – wear a hat when it's especially cold. This is the perfect excuse to knit a walking hat or buy a cute handmade one you've been eyeing. If you don't already have a good, warm hat check the thrift store for something relatively inexpensive – give it a good wash first and you'll be all set.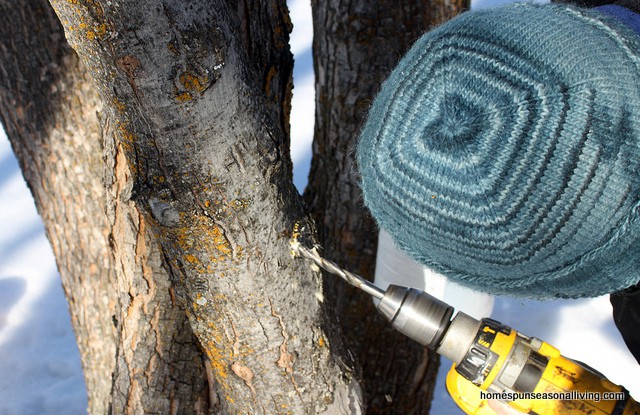 Put on two (or more) layers if necessary. We walk in temperatures that are above 20 degrees, every single day. I wear a base layer of thermal underwear and an outer layer of sweat clothes plus a jacket, gloves, and hat. It might not be the most fashionable look but I am comfortable and enjoying being outside.
Protect sensitive skin. Put on gloves or mittens, wear a scarf around the neck and nose.
Appropriate Shoes
Again this going to be very climate specific but let's cover some basics.
Comfortable shoes for walking outside are a must. This could be basic walking/running shoes for folks walking on paved or gravel roads around the neighborhood. Hiking or snow boots for rougher terrain or areas covered in snow.
Waterproof shoes for snowy or rainy walks. Cold and wet feet do not usually make for a pleasant time.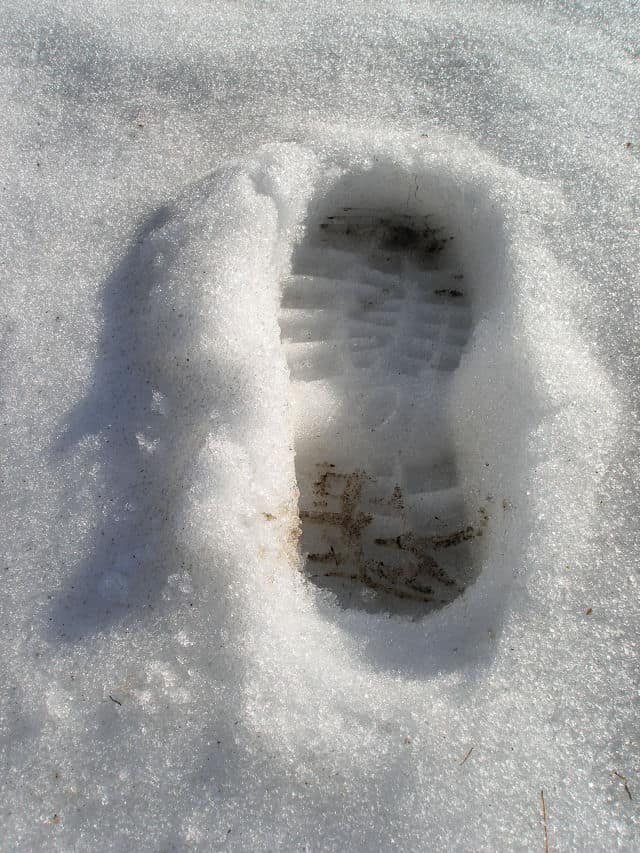 Snow cleats of some kind are necessary for many of us living in the north. I've tried so many different kinds over the years. Currently, we use hex screws that are quite literally screwed into the soles of the shoe.
We use old walking shoes for this – the pair that is getting towards the end of its usefulness but okay for a few walks a year with the cleats in them.
We've tried so many different kinds of snow cleats over the years, the kind that stretch over the shoes and honestly none help up for very long in our experience.
Beyond Basic Walking
For many of us, a simple walk around the neighborhood or in the park is the only easily accessible bit of nature on a regular basis. I believe that's enough.
Simply getting outside into nature where there are trees and open sky and possibly birds – where there are simply natural elements is enough to connect us to the natural world.
It is this connection that will help us live a more seasonal life because we will grasp the seasonal rhythms of our local area. However, there are other outdoor options available depending on locations: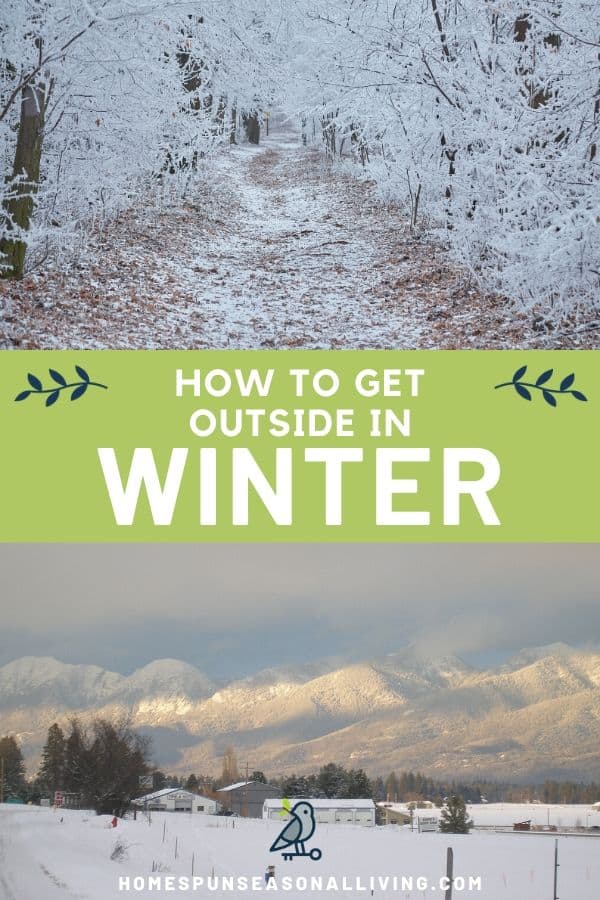 Take a hike in a more remote area when possible (with maps & safety precautions in place)
Go skiing – downhill or cross-country.
Snowshoeing is a fun option and an amazing workout. Look for places that rent snowshoes or cross-country skis before investing to make sure you enjoy the activity.
Ice skating on an outdoor rink or on a local pond. Indoor ice skating defeats the purpose of getting outside – it might fun and good exercise but is not an outdoor activity.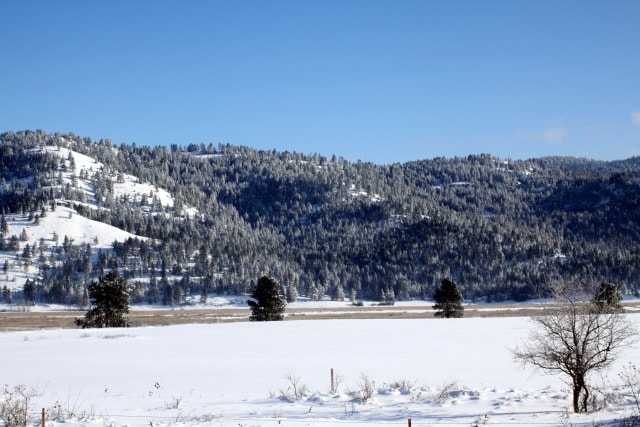 Coming Back Inside
After that bit of time outside, take a few moments inside to care for the body and mind.
It might be necessary to slather on some lip balm to soothe chapped lips. Put lotion on skin that needs to adjust to the winter cold air and perhaps the drier air of a heated winter home.
Take the layers off so that the indoor temperature is comfortable.
Drink some water, it is important even in winter to stay hydrated (this will also go a long way into keeping the skin and lips from getting terribly chapped).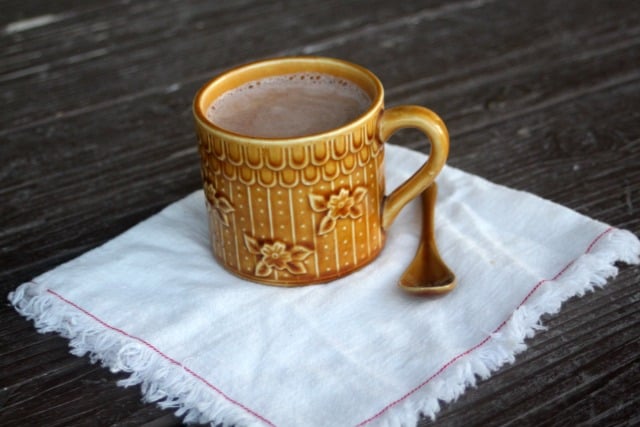 Have something hot to drink, too. Herbal tea or even some hot chocolate now and then.
So now that you know how to get outside in winter, make a commitment to actually getting outside. Plan on a walk, set a goal, for example, twice a week for 30 minutes.
While you're walking take note of the trees, listen to the birds, pay attention to what's growing or not. Record these thoughts in a journal, take pictures, and allow them to guide your understanding of the natural rhythm of the earth.