Spring is a busy, busy time. There's seeds and transplanting and cleaning chimneys and so much more. All that work is extremely important but it can't be done well for long if we ignore ourselves. Be sure to take time to refill your personal well with these spring self care strategies.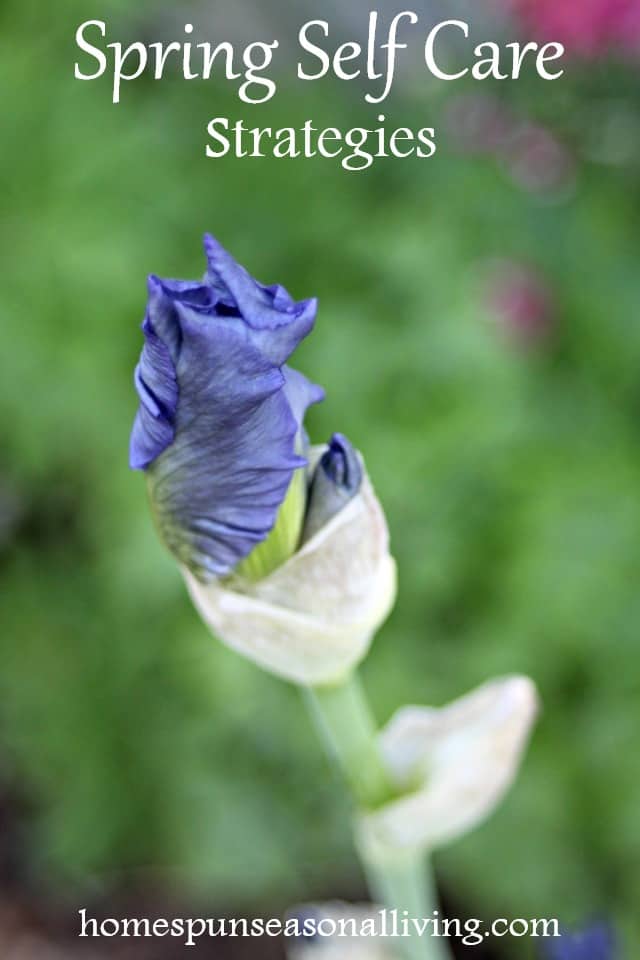 Get Outside
This pretty much my favorite self care strategy for every season but spring has its own unique opportunities. If it's rainy, put on a raincoat and some waterproof shoes and get in it.
Stay safe, warm, and dry to prevent illness but enjoy the season even in wet conditions. If your spring is warm and dry, stay hydrated and get out there.
Simply allow nature to show you what's happening. Take note and leave your phone in your pocket (no scrolling, pay attention to the world).
This time outside, just enjoying nature has a way of slowing us down and giving us a bunch of mental clarity, don't skip it.
Spring Cleaning
Okay, I'm not talking about scrubbing the baseboards here. Although, if that makes you feel good – go for it. I am, however; talking about making your home a sanctuary. Open the windows, put some spring flowers in a vase on the table, simply do something that helps the inside of the home match the season outside.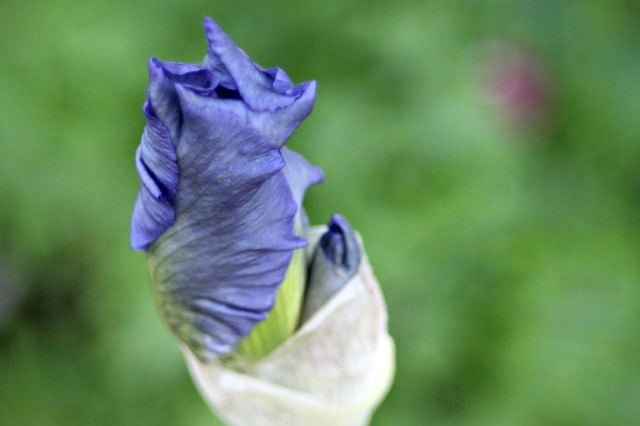 Eat Wild
Use some of the first offerings of mother nature in the meal plan. Toss those violets into a green salad. Put dandelions into cookies. This isn't necessarily about creating gourmet meals or using exotic mushrooms. Keep it simple and forage right from the backyard. Use what's available as it comes to you and make it tasty to you.
Drink Fresh Herbs
Spring presents us with a multitude of fresh herbal treasures. Many of them tasty and healing. Skip the dried herbs and use fresh instead during this abundant time. Go straight to the herb garden and pick some mint for tea immediately. On a hot day, make some tea and ice it. Make it extra indulgent by adding cream for Thai-inspired iced tea or pouring carbonated water over it for an Italian soda. Don't forget many of those berry leaves can also be used for incredible fruity spring tea.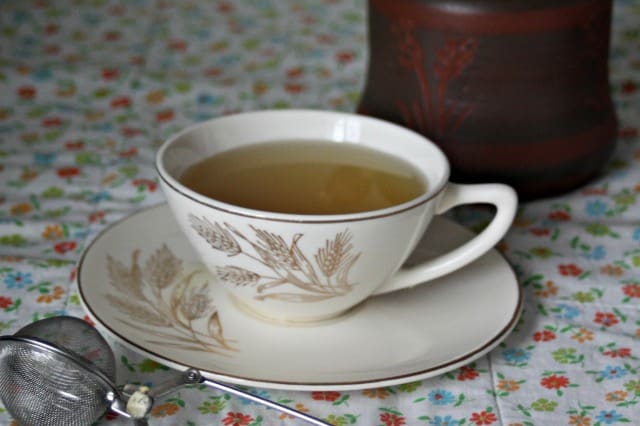 Rest
Many of us wake from winter slumber and become all kinds of busy. We plant and garden and attend to home repair. We get active in sports and community activities. All of these are good things but they can easily become overwhelming and draining. Be sure to take time to rest. Sit on the porch with a cup of tea, curl up in the evening with a good book. No human being will function well for long without rest – make time for and give importance to rest.
Enjoy all the spring work but remember these spring self care strategies so that you can tackle them well and refreshed. None of these have to take an extreme amount of time but a few minutes every day will go a long way to keeping the body and mind healthy.