Sweet maple syrup is a natural gift from trees. And yet most of us rarely go beyond using if for anything other than pancake topping. Thankfully cooking with maple syrup in sweet and savory ways is easy.
If you've tapped maple trees or came across a good deal on real maple syrup, try your hand at a few new recipes using maple syrup this year.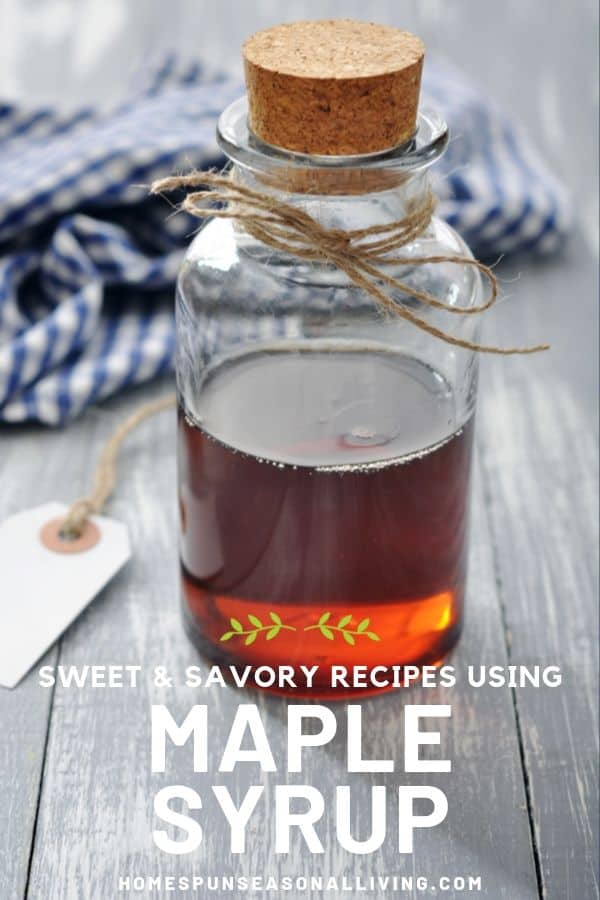 While I haven't tested it, I'm willing to bet that any syrup would be great in these recipes so don't be shy in substituting birch syrup or whatever other syrup you make on your homestead.
[mailerlite_form form_id=8]
The recipes below are amazing but don't forget that maple syrup can often be substituted for sugar in your own recipes.