We're having a very nice maple sap run on our homestead. We're up over 2 gallons of syrup already and probably another 2 weeks of collection left to go. It's a wonderful thing but there are only two of us in our home and that's a lot of syrup for pancake alone. Over the years, I've learned that having a stash of creative maple syrup recipes at hand becomes quite useful.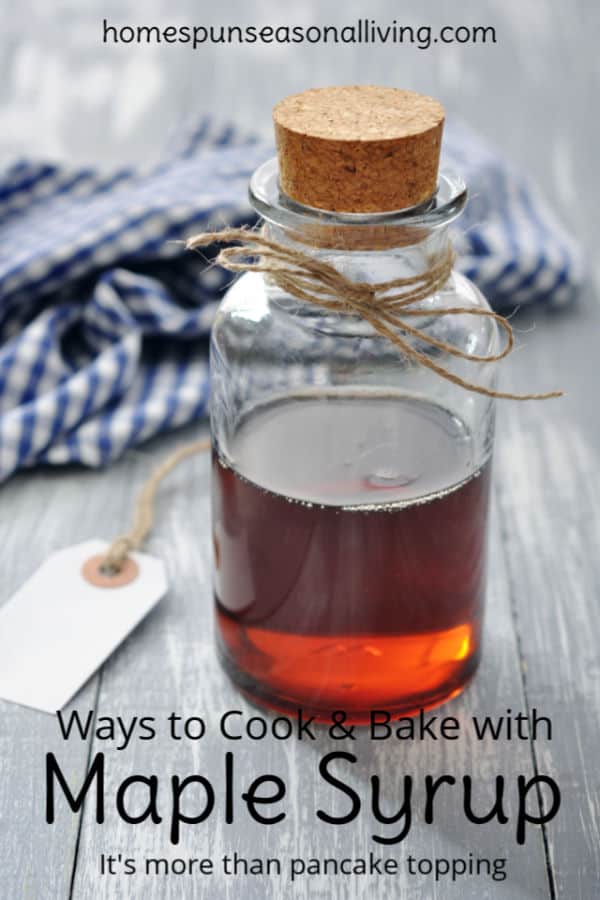 If you've tapped trees or came across a good deal on real maple syrup, try your hand at a few new recipes this year. (While I haven't tested it, I'm willing to bet that any syrup would be great in these recipes so don't be shy in substituting birch syrup or whatever other syrup you make on your homestead).
[grwebform url="https://app.getresponse.com/view_webform_v2.js?u=BsyZQ&webforms_id=16713504″ css="on" center="off" center_margin="200″/]
Baked Goods:
Of course maple syrup is a wonderful natural sweetener, but it also adds a delightful flavor and moistness to many baked goods. Don't forget that you can substitute maple syrup for white sugar in many baked goods by following a few simple steps.
Breads & Muffins:
Adding maple syrup to breakfast breads is an easy way to get a maple syrup kick without having to make pancakes. Many of these can be made ahead of time too for quick on-the-go mornings.
Maple Hazelnut Butterhorns – A sweet and airy yeasted roll
Maple Pumpkin Muffins – Fluffy muffins with a spicy crumb topping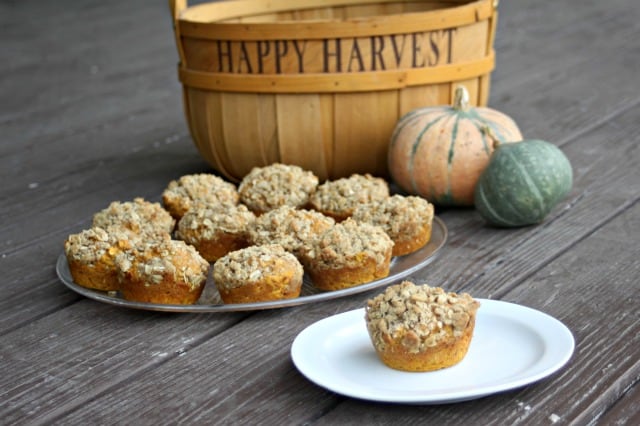 Maple Bacon Scones – Lightly sweet and salty and oh so good.
Maple Walnut Muffins with Goji Berries – A glazed muffin without regret
Gluten Free Maple Donuts – No reason for anyone to skip out on breakfast treats now & then
Korean Hotteok – A filled yeasted dough that is lightly fried
Pumpkin Oat Breakfast Bars – A big pan lasts several days and it's hearty enough to fuel a busy morning.
Maple Chocolate Zucchini Donuts – Because can you ever have too many zucchini recipes in summer?
Cakes:
Whether you need something fancy for a birthday celebration or something simple for a weeknight sweet, maple syrup makes for wonderful cakes.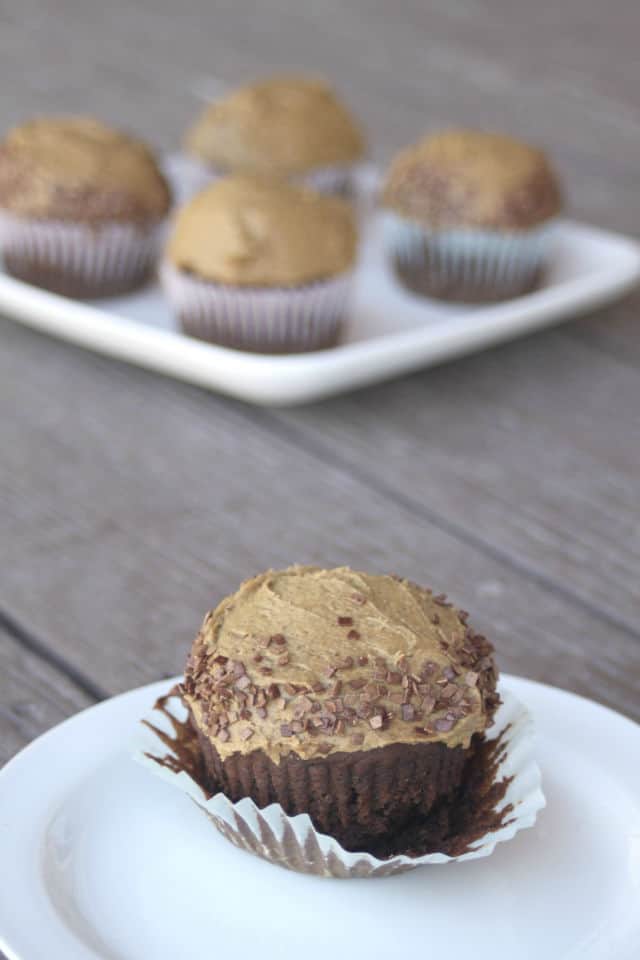 Maple Cake with Maple Streusel – This layer cake is beautiful and perfect for celebrations
Maple Parsnip Cake – Get your veggies in your dessert
Chicory Chocolate Cupcakes – A delightful mocha in cupcake form
Cookies:
Cookies full of maple syrup are a great way to give home tapped syrup as gifts and generally freeze well for those nights when dessert is needed in a hurry.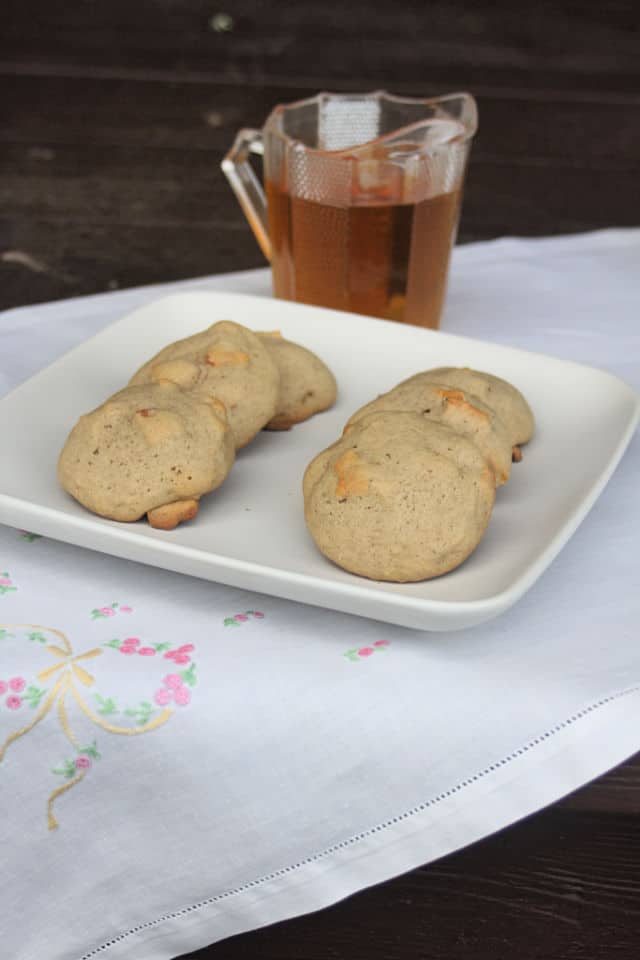 Maple Buttons – Peanut butter and maple syrup combined.
Maple Macaroons – Gluten free coconut goodness
Maple Biscotti – Sweet & crunchy, perfect for dipping and giving.
Maple Shortbread – Buttery and grain-free
Spiced Vermont Maple Cookies – Gluten-free and full of filling oats perfect for packing into lunch boxes.
Candies & Snacks:
Whether looking for something sweet or salty or some combination of the two, these recipes featuring maple syrup are sure to satisfy your urges.
Salted Maple Pecans – Snacking for both sweet and salt fans
Maple Sugar Candy – A perfect natural sugar candy treat
Coconut Oil Fudge – Because a little chocolate with your maple can't be a bad thing
Maple Candied Walnuts – This one is without eggs for allergic folks
Maple Popcorn – A snack to feel good about
Chocolate Protein Bars – Skip expensive store bought bars and make your own tasty version
Cereals:
Whether for breakfast, snacking, or putting on top of things like yogurt homemade cereals are a great way to use maple syrup for flavor and sweetness.
Stove Top Maple Cinnamon Oatmeal – Because sometimes quick and easy is exactly what the morning needs
Baked Oatmeal with Chia Seeds & Prunes – Bake that oatmeal with tasty additions for a different and wonderful take on that breakfast cereal
Maple Pumpkin Granola – Skip the commercial brands full of dubious ingredients by making your own
Candied Apple Hot Breakfast Cereal – Nuts coated with maple syrup and mixed with applesauce in hot cereal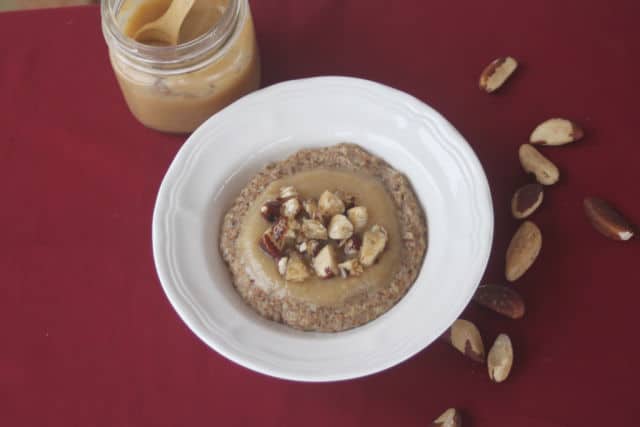 Skillet Maple Granola – Whip up granola in a hurry with this version done in 5 minutes
Miscellaneous Desserts:
Because maple syrup goes well in every kind of dessert not just the baked goods above.
Maple Pumpkin Custard – Creamy comfort food
Maple Pumpkin Pie – There is something extra delicious about the maple syrup & pumpkin combination
Chocolate Chia Pudding Pops – A frozen treat for those hot summer days
Glazed Maple Apple Pie – A twist on the traditional, perfect for fall feasts
Maple Pecan Squares – Because one can never go wrong with the combination of nuts and maple syrup
Drinks:
Give those drinks a sweet and flavorful twist by using maple syrup instead of sugar.
Maple Macchiato – Coffeehouse drink made frugally at home
Maple Wine – We did this a few years ago and it's great.
Maple Lemonade – Give that summer refreshment a tasty twist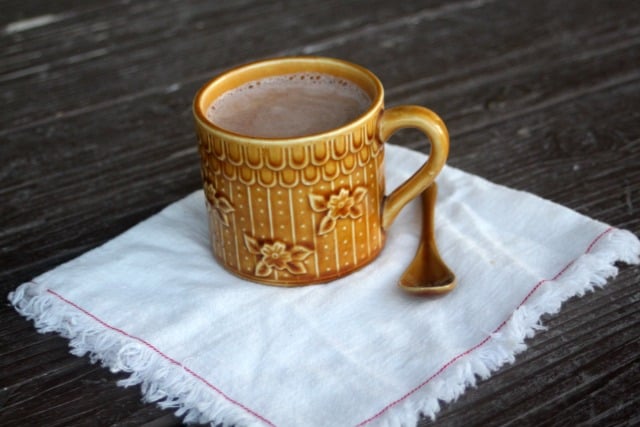 Main Dishes:
While maple syrup is indeed sweet it also compliments many savory dishes well.
Maple Ham Glaze – Always traditional and delightful
Maple Chicken & Potatoes – Cook up this simple but filling meal right in your cast iron skillet
Maple Salmon – The fish gets marinated in maple syrup and then sauced for delightful full flavor
Maple Lime Chicken – Juicy and delicious for any night of the week.
Side Dishes:
The sweetness of maple syrup goes delightfully well with many vegetables while also adding depth of flavor.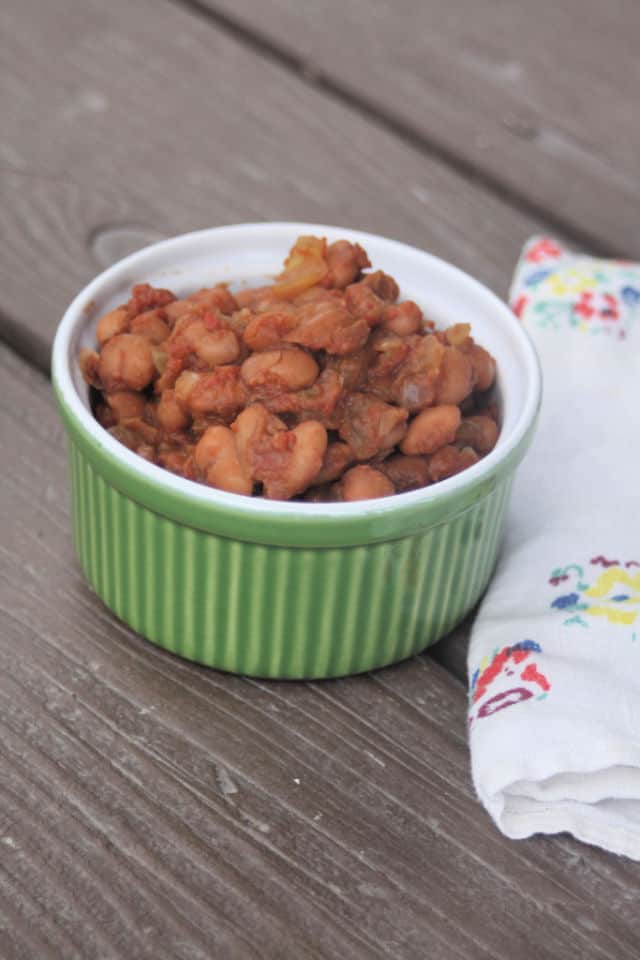 Maple Acorn Squash – Cook up this side dish in the slow cooker
Smokey Maple Roasted Chickpeas – A crunchy and protein packed side dish or snack
Cinnamon Maple Roasted Sweet Potatoes – Delicious without being sickly sweet
Maple Baked Beans – Frugal and filling alongside any meal or a meal by itself
Maple Balsamic Vinaigrette – Yes, you can put maple syrup on your salad
Maple Pecan Baked Brie – Side dish, appetizer, snack, in a creamy bite