Add some floral flavor to your meal plans with these sweet and savory lavender recipes.
Whether you are growing your own or buying it lavender is a wonderful addition to many recipes.
These simple and delicious recipes are sure to delight the lavender lover in your life.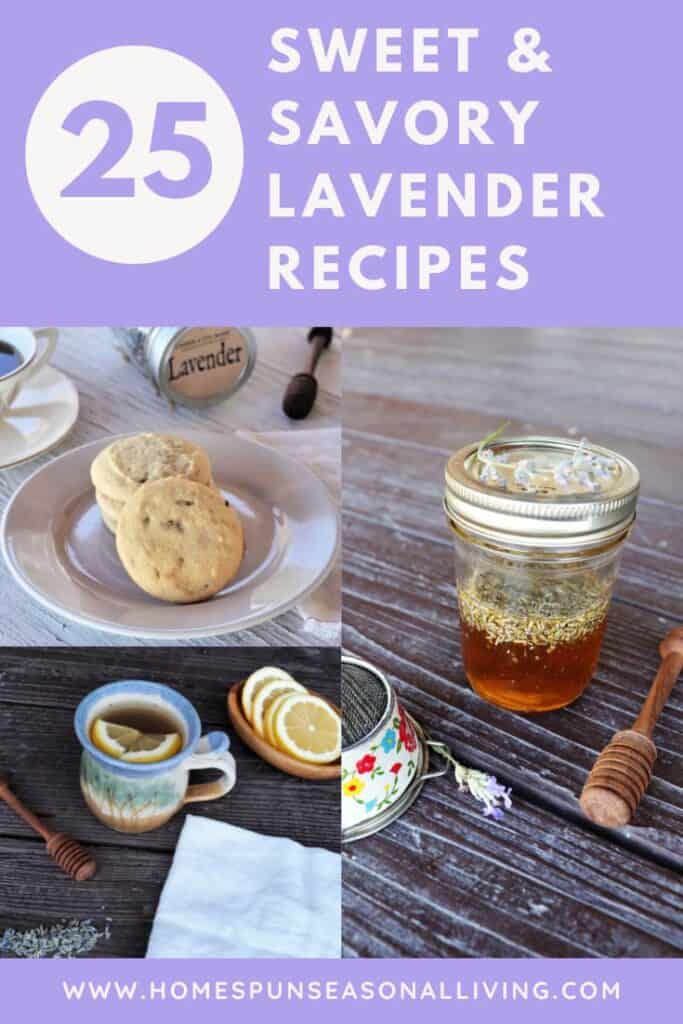 The Lavender
Obviously, lavender is the star ingredient in this collection of recipes. There are a number of different varieties of lavender and I know, most folks will tell you to use culinary lavender. If you have lavender plants growing in your home herb or flower garden – give it a taste – if it's not bitter feel free to use and not worry about labeling it 'culinary grade lavender'.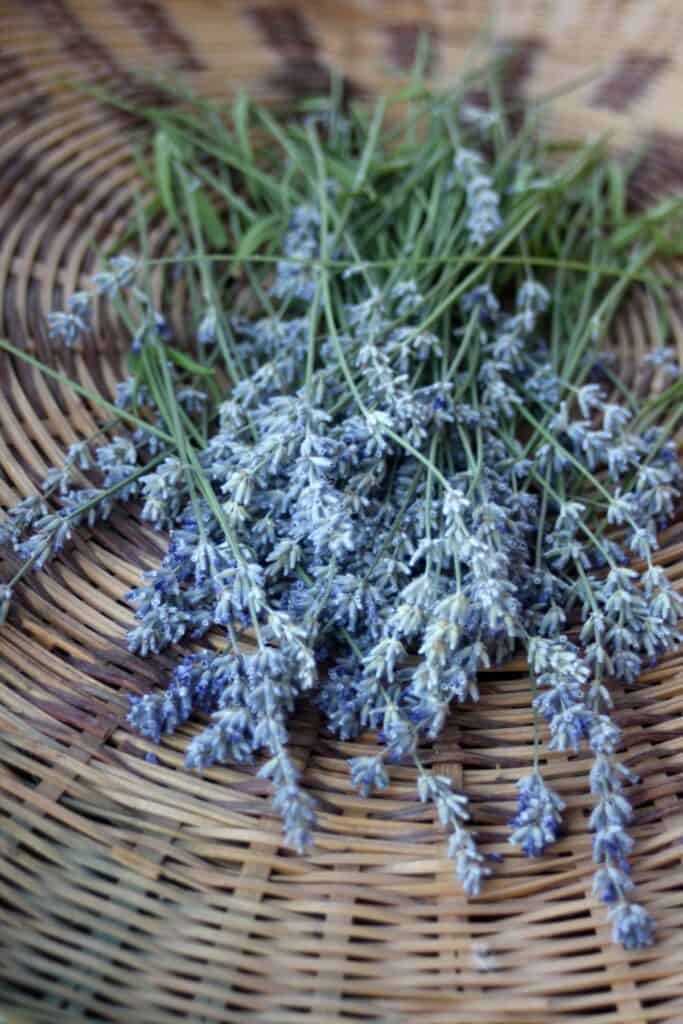 If you don't have it growing, look to buy it from a local herb or lavender farm, if at possible.
Your local health food store will likely have dried lavender flowers in bulk if you can't find a farm.
Fresh versus Dried
If you've got fresh lavender growing feel free to cook with it. Most recipes include dry lavender in the ingredient list – simply use 3 times as many fresh lavender buds to dry. For example if a recipe calls for 1 Tablespoon of dried use 3 Tablespoons of fresh.
The conversion works the other direction as well. If a recipe calls for fresh lavender and you only have dry on hand use 1/3 less.
You can always use more or less lavender to increase or decrease the floral note left behind in the recipe. Truly, adjust for your personal preference.
Learn how to use homegrown herbs to take your cooking to the next level – from planning to harvesting with more than 50 original recipes to enjoy all year.
It is important to remember that a little bit of these flowers can go a long way – when in doubt go light the first time and add more later.
Be sure to combine the food with other lavender gift ideas to bless somoene you love!
Lavender Recipes
Use the following collection as inspiration for adding aromatic lavender to every meal of the day!