Finding joy in autumn as the daylight hours shrink can be difficult for some. However, with just a little attention to the season's special delights we can have bliss.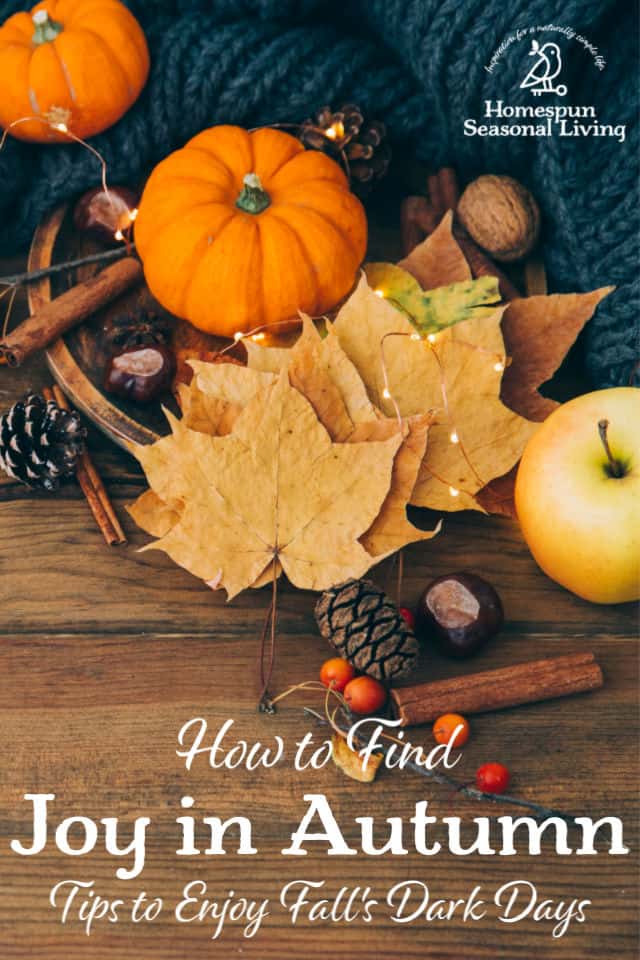 These seemingly small acts help us connect to the natural rhythm of the earth. It is in that connection that we find joy and ease in simple, intentional living.
These joys will not solve all the problems in the world but they will give us a foundation from which we can achieve our homespun goals.
Eat Fall Seasonal Foods
This is the traditional harvest season for many cultures going far back into human history. Autumn offers us some amazingly diverse foods if we know where to look.
It's more than pumpkin spice lattes (though definitely indulge in homemade versions).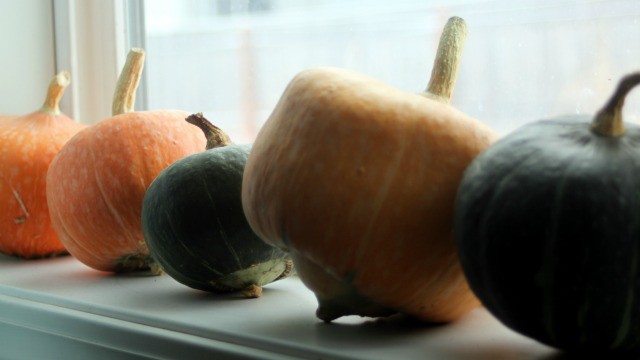 Winter squashes abound, look to local farms to find specialties to your area. Break out of the canned pumpkin or butternut squash routine and try some of the colorful, bumpy, unusual, and flavorful heirloom winter squashes. Cook them up in sweet and savory dishes, alike.
Beyond winter squash, look for locally available fall fruits. This will vary widely based on geographic location but include things like apples, permissions, quince, and more. Eat them fresh and preserve some for winter by dehydrating or making jam for example.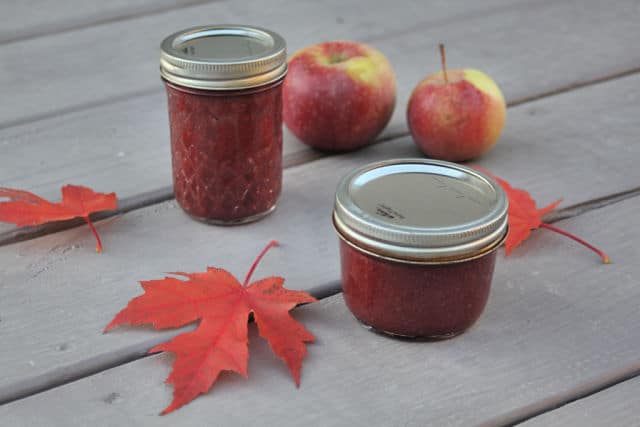 Nuts too tend to be available fresh in this season and again vary based on location in the world. Black walnuts, acorns, chestnuts, and more tend to be plentiful. Use these for snacks, tossing into oatmeal, desserts, and more.
Recognize the Shift in Types of Food
Even if you're in a warmer location than say, Montana, the weather is likely cooling off this time of year. This cooling off changes our food desires from crisp salads and juicy melons to warm soups and hot drinks. Indulge in these natural cravings.
Cook up big batches of soup and let them simmer for hours. Make hot chocolate on a rainy night. In short, recognize and embrace the shift in food desires and get creative with them in your kitchen.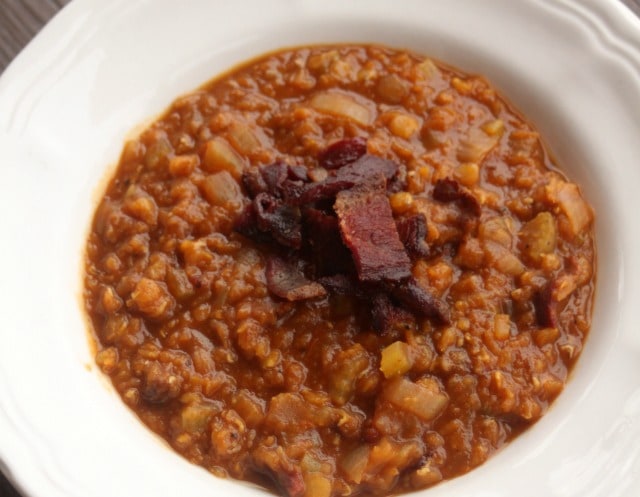 Use the Seasonal Darkness
Make the most of the natural darkness. Use this time to rest. This rest does not have to mean actual sleep. Simply rest, curl up in a comfy chair and do some knitting or other craft. Catch up on the reading list that was ignored during the busy gardening season.

Connect with Nature
Go for a walk and enjoy the fall colors. Listen to the sounds of birds and insects and recognize how they've changed from summer. Take time to walk just as the sun comes up or down as a way to welcome the darkness and potentially take advantage of cooler, even downright chilly temperatures.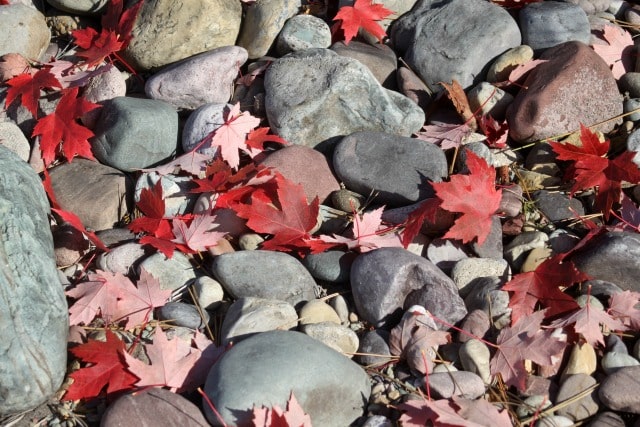 Enjoy Home
These are the days in which many of us begin an almost hibernation period inside our homes. While I'm a firm believer in at least going outside for a walk, this is a time to enjoy home and family.
Enjoy big brunches on Sundays, have pizza parties on Friday, stay in pajamas all day and drink hot tea and read that novel. This is the season to hole up in our personal dens and enjoy them to their fullest.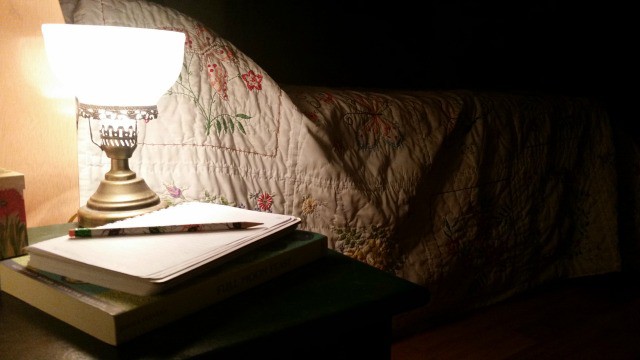 It can be difficult to find joy in the season of dark days but it is not impossible. Follow these simple guidelines for simple, intentional living to find pleasure in seasonal living.