Share your love of seasonal and cozy living with homemade hygge gifts. These presents will help loved ones get comfy at home through the winter and beyond.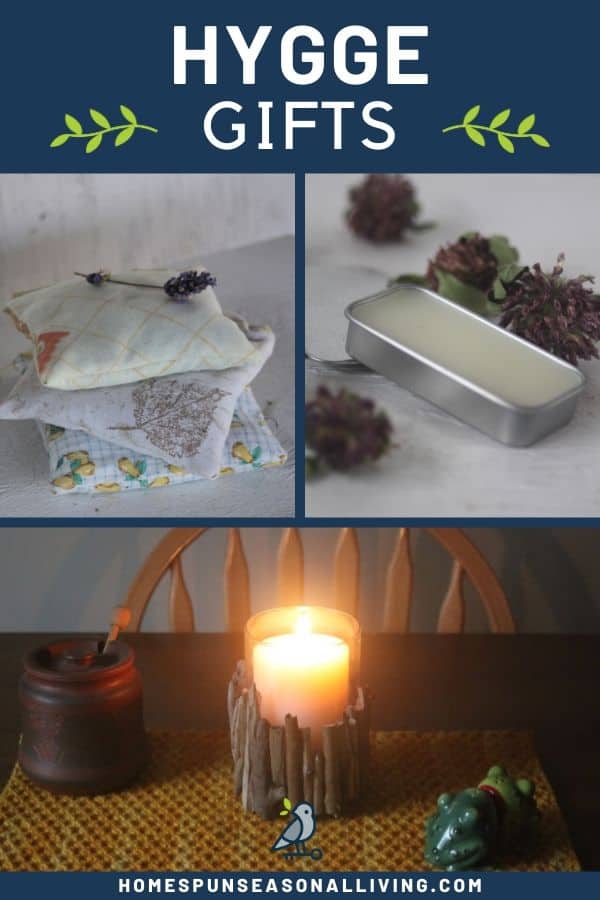 Use these ideas to fill meaningful care packages with beautiful, fun, and practical presents. These are gifts that pass on warmth and love while also being relatively easy and fun to make.
Giving Handmade Without Overwhelm
Making a bunch of handmade gifts can be just as stressful as trying to buy gifts in stores or online.
Choose wisely. Choose what to make – don't pick a new craft, for example pick something you can do easily and efficiently.
Choose who gets gifts. Honestly, decide early and talk to family and friends. Choose not to exchange gifts if at all possible. This isn't about being stingy with time or money but rather about avoiding things you don't need and giving things others don't need.
For example, I don't personally need or want much. I ask people to not give me gifts. Let's all just have a meal together instead. This works most of the time and is honestly a relief for most people to hear.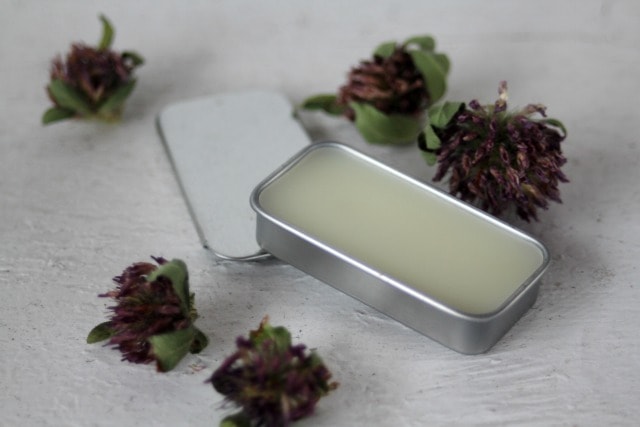 When deciding on making homemade gifts. Do them in batches. If you can knit hats quickly. Choose to make hats for everyone in various colors. Knock out a big batch of lip balm or bath salts in one sitting.
How to Give Cozy Gifts
Keep it simple. Tuck homemade gifts into baskets and boxes to mailed. Wrap simply to prevent waste, protect the environment and your budget.
Package them up with several items. Pair the coffee cozy with a purchased travel coffee mug and some homemade cocoa mix, as an example.